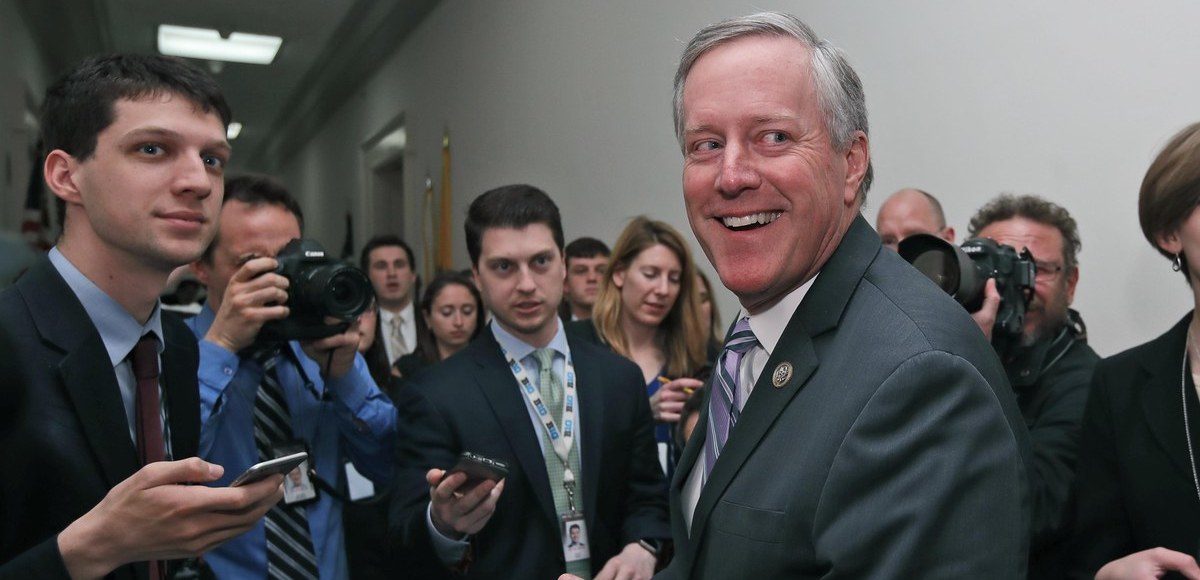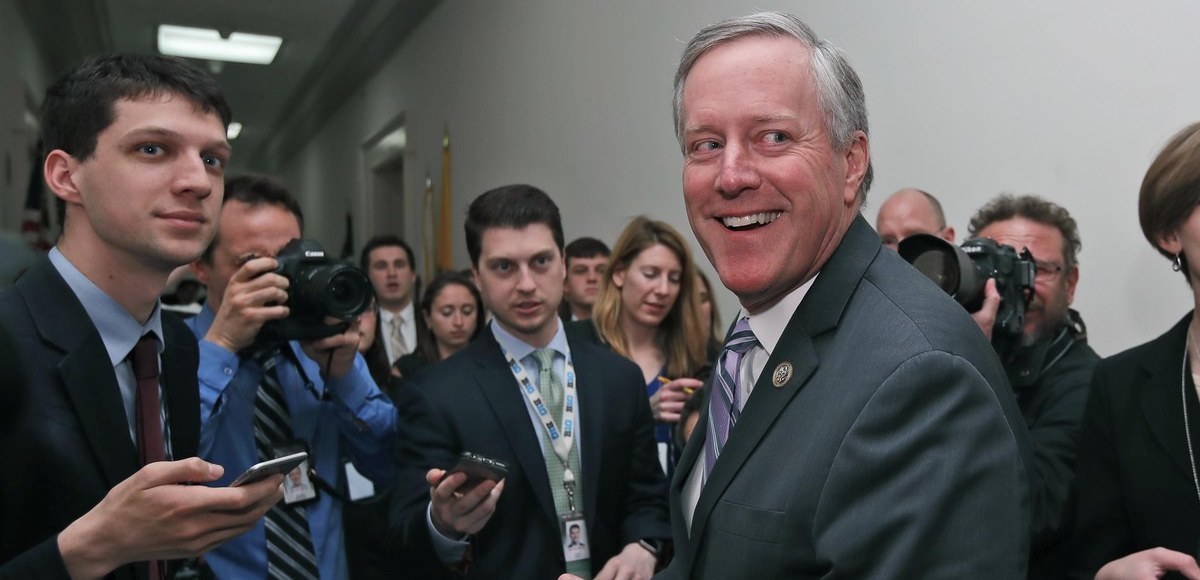 House Republicans are closer than ever to reaching a deal that would ensure the support needed to pass the American Health Care Act and replace ObamaCare. The developments come after the conservative House Freedom Caucus released a statement last week announcing their support for the AHCA.
(UPDATE: Republicans now say they have the votes needed to pass the AHCA and a vote is being scheduled for Thursday.)
Rep. Mark Meadows, R-N.C., the chairman of the House Freedom Caucus, decided to back the new legislation with the addition of the MacArthur Amendment, named for Tuesday Group head and moderate GOP Rep. Tom MacArthur of New Jersey.
The MacArthur amendment permits states to repeal costs that were left in place under the original AHCA. People's Pundit Daily was first to report that the HFC was on board with the latest version of the bill, which would be reintroduced this week after the initial version of the health care reform bill failed.
Now, an amendment proposed by Rep. Bill Long, R-Miss., an early supporter of President Donald J. Trump, gives greater protections for Americans with preexisting conditions by providing more funding for high risk pools. Rep. Long and Rep. Fred Upton, R-Mich., both said earlier in the week that they would oppose the HFC-backed bill including the MacArthur Amendment.
Now, they have both announced they have changed from "No" to "Yes" votes.
"I talked to the President yesterday afternoon and told him I could not support the bill without added protections for pre-existing conditions," Rep. Upton said. "But based on the new amendments, I am now in a place where I can support this bill."
The latest agreement could not only bring over undecided voters, but change even more minds among those who were previously and publicly opposed to the AHCA.
"As health care reform is being driven into a ditch by misinformed polls, slanted news coverage, and painful and emotional personal stories, this fact is being lost: Millions of Americans who have been buying their own health insurance have experienced annual double-digit premium increases, and they can't afford the weak coverage they've gotten under Obamacare," said Club for Growth President David McIntosh.
There is a general sense among members that the House is more resolved to deliver for the American people and President Trump. The bill could make its way to the rules committee as early as tonight and a vote held sometime Thursday.
"The American Health Care Act is not a perfect bill, and we've been vocal about our criticisms, but let's be clear: It does offer means that would make health insurance more affordable for working-class families," Mr. McIntosh added. "It does preserve protections for people with pre-existing conditions to get coverage, and it does create a new high-risk pool structure to ensure that even the most chronically ill patients are protected. Conservatives have worked hard to get to a place where more Americans will finally get the benefit of being able to choose more coverage that won't shatter their budgets, and it's time to pass the bill and send it on to the Senate."