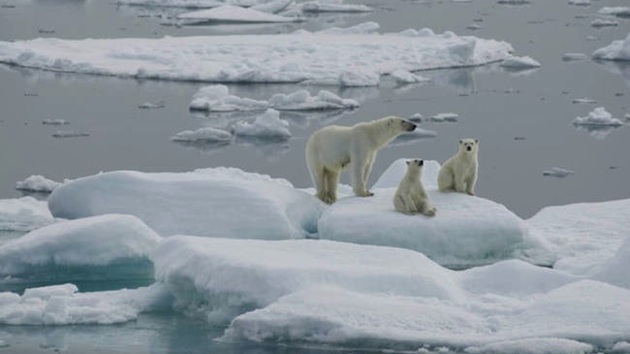 Numerous reports have indicated that oft-cited climate data are being systematically "adjusted" or "revised" to show global warming trends. Official temperatures published by governmental agencies in South America and the United States, which is the very data used by climate change alarmists to argue global warming trends, do not match the initial reported temperatures from weather stations.
Christopher Booker, writing for The Telegraph and citing the research of Paul Homewood, reported suspicious one-way "adjustments" of originally recorded temperatures first by the U.S. government's Global Historical Climate Network (GHCN), whose data were then amplified by the Goddard Institute for Space Studies (Giss) and the National Climate Data Center (NCDC).
"Of much more serious significance, however, is the way this wholesale manipulation of the official temperature record – for reasons GHCN and Giss have never plausibly explained – has become the real elephant in the room of the greatest and most costly scare the world has known," Booker wrote. "This really does begin to look like one of the greatest scientific scandals of all time."
What is significant about the discovery is, as Booker puts it, is "that these are the very records on which scientists and politicians rely for their belief in 'global warming.'"
In truth, this is not the first time the so-called scientific community, which politicians would have us believe make up a consensus, have been caught manipulating temperature data. In 2012, it was revealed that the average state temperature records used in current trend analysis from the NCDC, which is operated by the National Oceanic and Atmospheric Administration (NOAA), do not reflect the actual published paper records from the past. Temperatures published in Monthly Weather Reviews and Climatological Data Summaries from 1920s & 1930s have been "revised" to reflect "cooling."
As the chart above clearly demonstrates, plotting the HCN stations' initially reported temperatures will actually result in a consistent cooling trend in U.S. summer months. PPD requested an explanation from the aforementioned government agencies, but received none. A "consensus-dissenting" climatologist, who was at all difficult to find, gave his take on the irregularities.
"Please be advised that this history [U.S. temperature] has been repeatedly 'revised' to either make temperatures colder in the earlier years or warmer at the end," said Climatologist Dr. Pat Michaels in a recent response statement. "Consequently a major and ongoing federal effort has been to try and cram these numbers into the box imposed by the theory that gives the government the most power—i.e., strong global warming."
When plotting the "adjusted" and "revised" temperatures, the global warming trend magically appears.
(UPDATE: This data adjustment was not the result of corrections, as some responses suggested, but rather a clear and systemic manipulation of data sets that don't comport with the current theory.)
"U.S. summer temperatures have declined over the last 80 years," said Tony Heller, who runs the site Real Science under the pseudonym Steve Goddard. "Cooler summers aren't going to scare anyone into funding climate fraud, so NCDC has created a hockey stick of adjustments, cooling older temperatures by as much as two degrees, and warming the most recent summers in a very impressive hockey stick of data tampering."