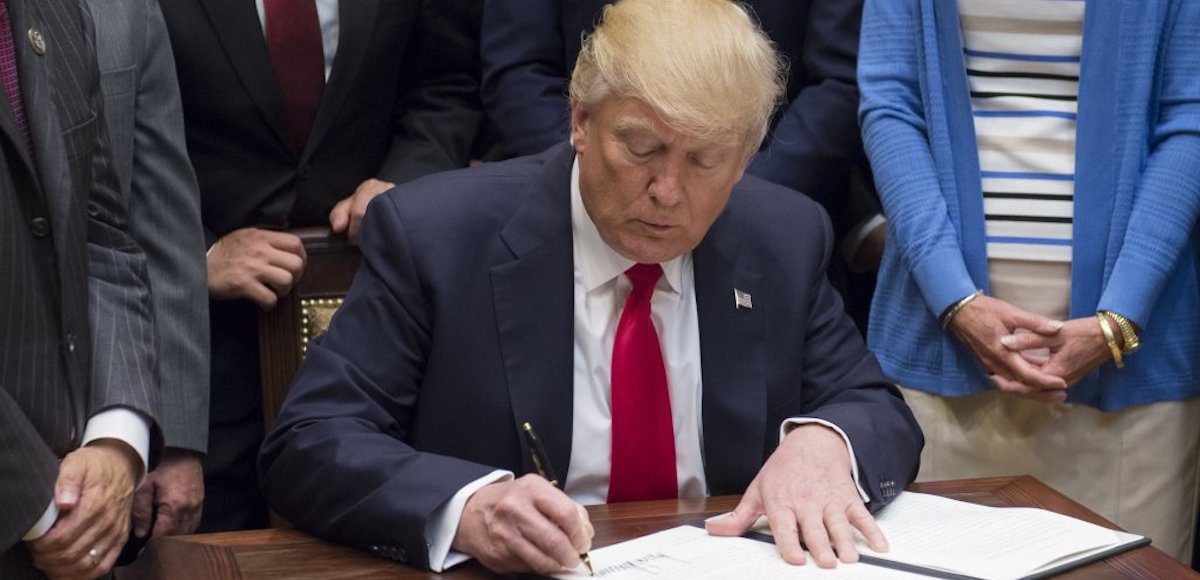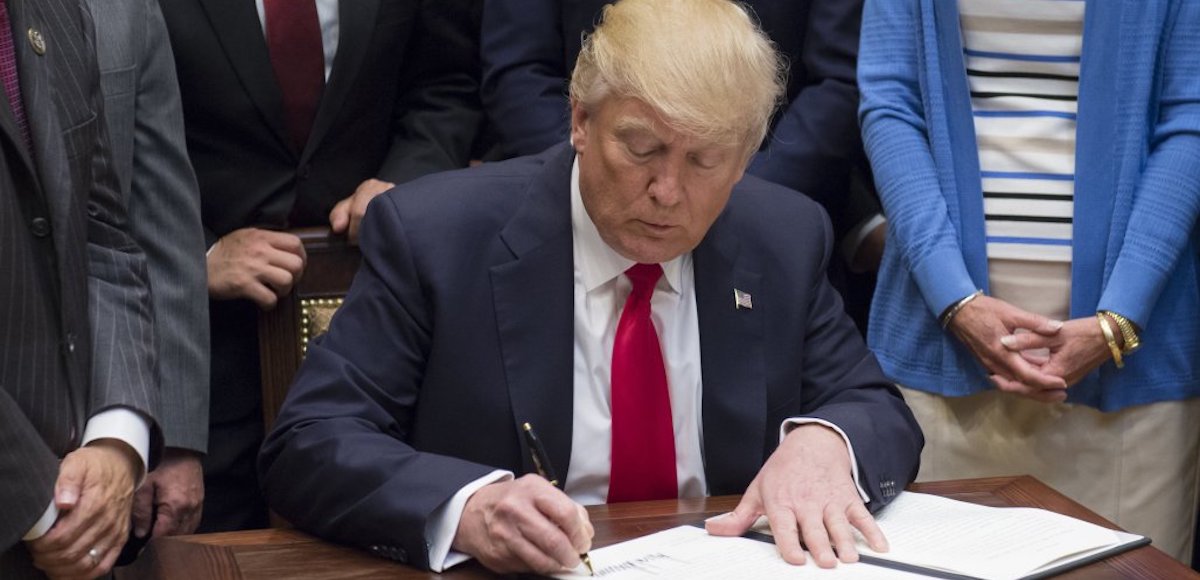 President Donald J. Trump on Friday signed two bills into law prioritizing the hiring of veterans in law enforcement and modifying existing benefit eligibility. Flanked by veterans and public safety officers at the White House's Diplomatic Reception Room, President Trump said he was "very happy" to approve the measures.
"We are behind you 100 percent," President Trump said to the public safety officers and vets at the ceremony. He ran as "the law and order candidate," pledging he would support police and veterans.
The latter gave him big margins in critical areas like the Florida Panhandle.
The Public Safety Officers' Benefits Improvement Act (S. 419), co-sponsored by Sen. Chuck Grassley, R-Iowa, and Sen. Kirsten Gillibrand, D-N.Y., aims to to reduce the backlog of applications for survivor benefits by families of public safety officers who were killed in the line of duty.
President Trump said it was "unacceptable" that injured officers suffer in waiting and that the children of fallen police officers have been forced to put their dreams of college on hold.  The Public Safety Officers' Benefits program was first established by Congress in 1976, but many families face long waiting periods to receive those benefits.
According to the latest government data (March 2017), 756 active claims were waiting before the PSOB Office.
S. 419 "modifies eligibility requirements for the Public Safety Officers' Benefits (PSOB) program administered by the Department of Justice; and requires the Department to exercise due diligence, and transparency, to expeditiously adjudicate PSOB claims."
Worth noting, state and local officials will now be able to determine eligibility and allow beneficiaries to track their claims online.
The American Law Enforcement Heroes Act (S. 583) is a bipartisan bill sponsored by Sen. John Cornyn, R-Texas, and Sen. Amy Klobuchar, D-Minn, which awards "community oriented policing services grants for the purpose of prioritizing the hiring and training of veterans as career law enforcement officers."