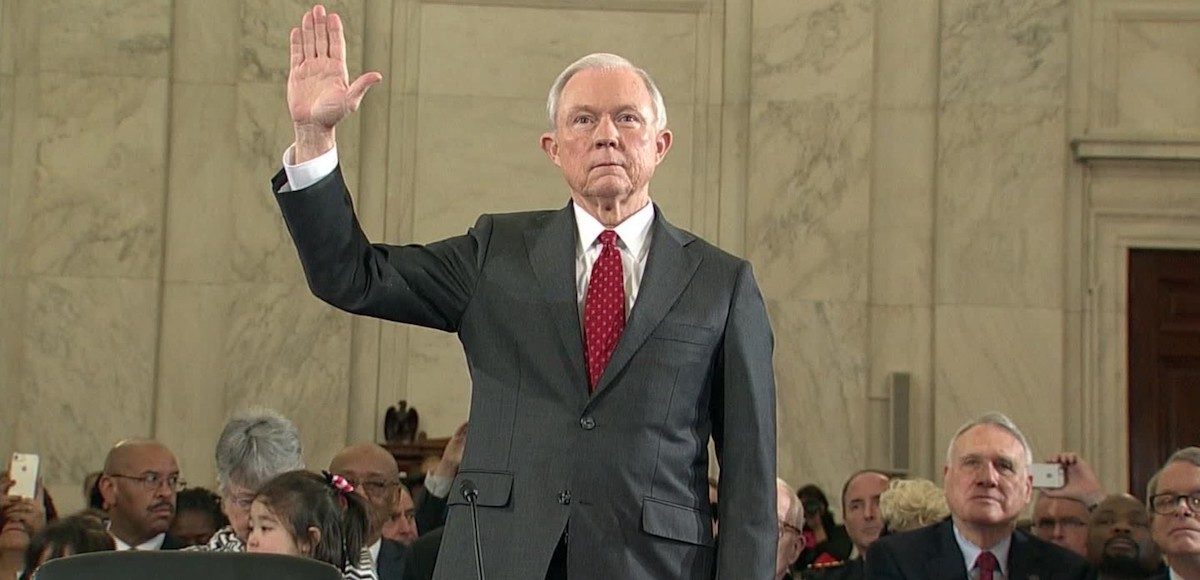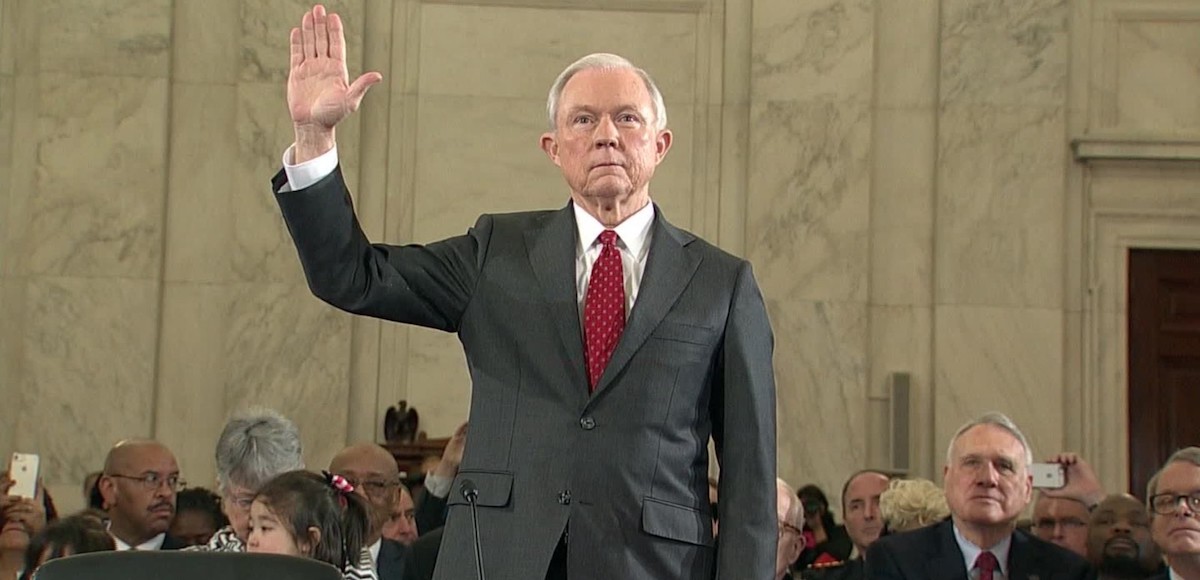 Attorney General Jeff Sessions came out swinging at a hearing before the Senate Intelligence Committee Tuesday, defending himself against several Democratic attacks and allegations he says "will not intimidate" him.
"Let me state this clearly: I have never met with or had any conversations with any Russians or any foreign officials concerning any type of interference with any campaign or election. Further, I have no knowledge of any such conversations by anyone connected to the Trump campaign," Attorney General Sessions said. "I was your colleague in this body for 20 years, and the suggestion that I participated in any collusion or that I was aware of any collusion with the Russian government to hurt this country, which I have served with honor for over 35 years, is an appalling and detestable lie."
He added that these attacks have only emboldened him to continue his work at the Department of Justice (DOJ).
"In fact, these events have only strengthened my resolve."
He refuted several accusations leveled by Democrats, including that he did not disclose alleged "meetings" with Russian Ambassador Sergey Kislyak at the Mayflower Hotel during his confirmation hearing. Sen. Al Franken, D-Minn., used a now-thoroughly debunked brief that originated as political opposition research and morphed into an intelligence brief.
"He [Sen. Franken] asked me a rambling question after 6 hours of testimony that included dramatic, new allegations," he said. "I was taken aback by these explosive allegations… If any brief interaction occurred in passing at that reception, I did not recall that. But whether I ever attended a reception where the Russian ambassador was present is entirely irrelevant to this investigation into Russian interference."
On the issue of his role in the firing of former FBI director James Comey after recusing himself from the Russian investigation, he cited 28 CFR 45.2 — Disqualification arising from personal or political relationship. Mr. Sessions said he did not recuse himself after consulting with the Justice Department and not "out of any asserted wrongdoing on my part during the campaign."
However, as Attorney General Sessions noted, it does not require he remove himself from making decisions over the leadership of the Bureau or DOJ.
"It is absurd, frankly, to suggest that a recusal from a single specific investigation would render an Attorney General unable to manage the leadership of the various Department of Justice law enforcement components that conduct thousands of investigations," Attorney General Sessions said. "I recused myself from an investigation, but I did not recuse myself from defending my honor against false and scurrilous accusations."
Worth noting, the law governing the special counsel (28 CFR 600.7) specifically prohibits Robert Mueller (or anyone else for that matter) from serving if they have a "conflict of interest." Even the appearance of a conflict is prohibited.
Further, according to Section II(c) of the DOJ Government Ethics Outline, no prosecutor "may participate in a criminal investigation or prosecution if he has a personal or political relationship with any person or organization substantially involved in the conduct that is the subject of the investigation or prosecution, or who would be directly affected by the outcome."
As People's Pundit Daily previously reported, it is well-established that James Comey and Mr. Mueller have a close professional and personal relationship. While it specifically did not come up during the hearing, Attorney General Sessions was asked if he had confidence in Mr. Mueller to act as a special counsel.
He refused to comment based on his recusal and knowing nothing about the investigation.