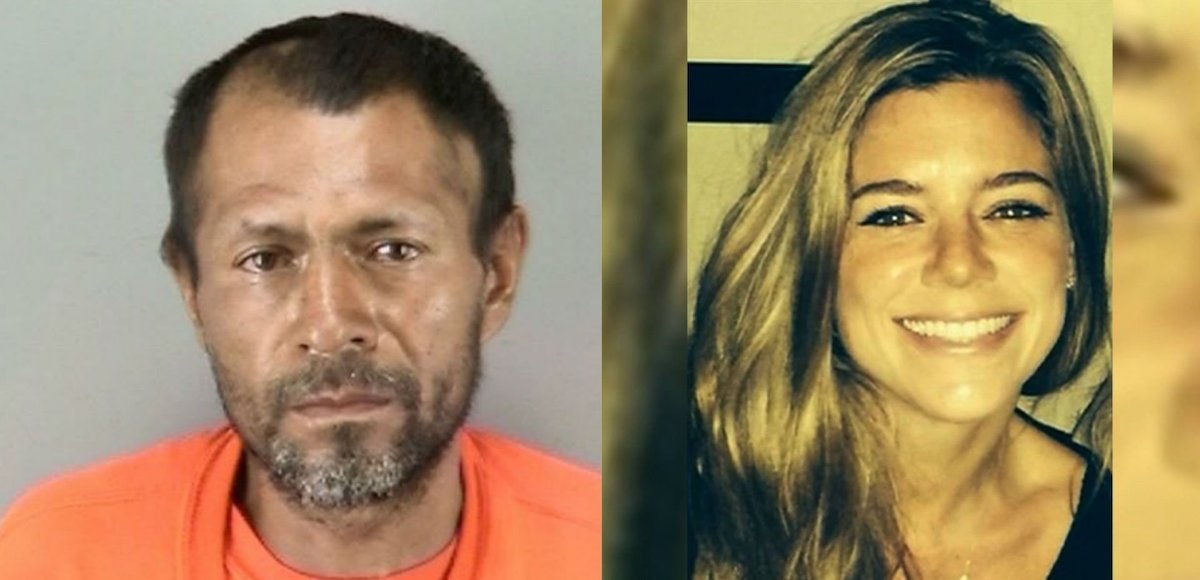 Republicans in the U.S. House of Representatives are taking up two immigration bills on Thursday–Kate's Law and the No Sanctuary for Criminals Act. The first is named after 32-year-old Kate Steinle, who was shot and killed on July 1, 2015 near San Francisco by Juan Francisco Lopez-Sanchez.
Francisco Sanchez, a 45-year-old multiple felon and deportee, was an illegal alien who was taking "sanctuary" in San Francisco. He was released from jail during the March before the murder after San Francisco authorities didn't honor a detainer request by U.S. Immigration and Customs Enforcement (ICE).
"He shouldn't have been in the country and Kate shouldn't be dead," House Speaker Paul Ryan, R-Wis., said in a statement during his press conference on Thursday. "Sanctuary cities are putting lives at risk and we cannot tolerate that."
Kate's Law (H.R. 3004) will toughen the punishment for illegal immigrants who re-enter the country and give judges more discretion on detainment.
"Look, we cannot bring back those that we've lost. What we can do—what we must do—is take action to protect public safety and prevent these senseless crimes," Speaker Ryan added. "That is why the President made a promise to act. And that is why we have made a promise to act."
Both bills are key agenda items for the White House and major campaign promises made by President Donald J. Trump.
"We are protecting the freedoms of law-abiding Americans, and we are going after the criminal gangs and cartels that prey on our innocent citizens," President Trump said in a statement.
The second bill (H.R. 3003) would restrict eligibility to receive certain Department of Justice or Department of Homeland Security grants for states and localities that do not comply with federal immigration law and reallocate those funds to those that are in compliance. It also provides for more robust detention of criminal aliens.
"The Administration strongly supports House passage of H.R. 3003, the No Sanctuary for Criminals Act," the White House said in a statement. "This bill would ensure that American taxpayers are not subsidizing States and localities that work to affirmatively thwart Federal law enforcement efforts."
Despite opposition from Democrats, Speaker Ryan expects the Republican conference to approve both Kate's Law and the No Sanctuary for Criminals Act. A recent survey found 62% of likely voters want the DOJ to punish cities that provide sanctuary for illegal immigrants. Another recent Harvard-Harris poll found 80% of Americans believe local authorities should comply with federal immigration authorities.
"The Administration is committed to strengthening enforcement of our Nation's immigration laws in order to improve national security and public safety," the White House added.
Despite unified opposition from Democrats, Speaker Ryan said at the press conference he expects both bills to be approved by the House.
"We look forward to their passage in the House today."