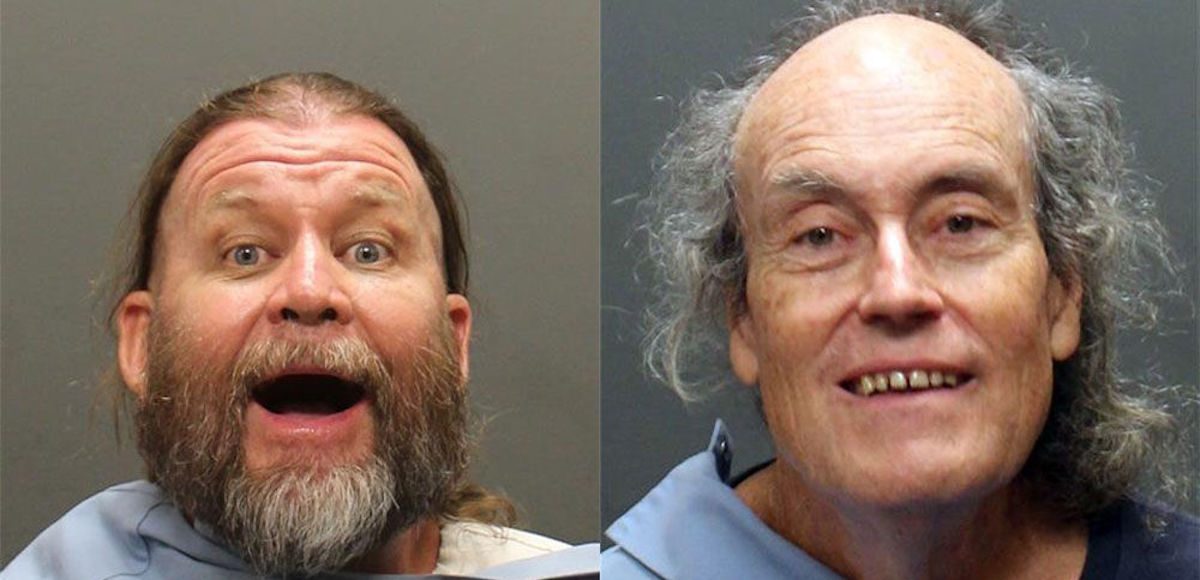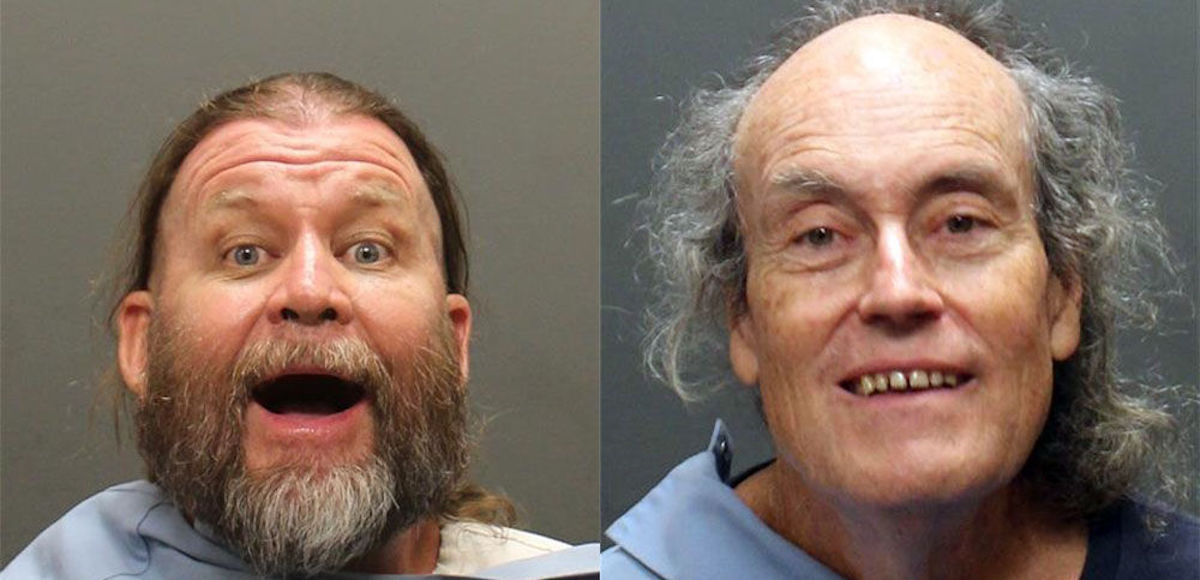 Two protestors were arrested on Thursday at Sen. Jeff Flake's office in Tucson, Ariz., one for allegedly threatening to kill Republicans. The Pima County Sheriff's office confirmed that Mark Prichard, 59, was arrested after he made threatening comments that referenced the shooting of House Majority Whip Steve Scalise.
"You know how liberals are going to solve the Republican problem?" Prichard reportedly asked an aide. "They are going to get better aim. That last guy tried, but he needed better aim. We will get better aim."
Patrick Diehl, 70, was arrested when deputies say he tried to force his way into the office. A staffer had opened the door to give pamphlets to the protesters on how to contact Sen. Flake, and Diehl attempted to force the staffer aside.
Prichard was charged with criminal trespassing as well as threats and intimidation after staffers in the district office called authorities. Diehl and Prichard were transported to the Pima County Adult Detention Complex, and the protest was allowed to continue.
Earlier this week, a news release announced a planned protest and sit-in. It claimed to include members of several leftwing groups, including: Our Revolution, #AllOfUs, Democracy Spring, Democratic Socialists of America, The People's Consortium, Progressive Democrats of America, ResistHere.org, Ultraviolet and Working Families Party.
The statement was a reference to the shooting on June 14 at Eugene Simpson Stadium Park in Alexandria, Va. by a leftwing gunman. James Hodgkinson, of Belleville, Illinois, was identified as the man who shot the House Whip and three others–including Capitol Police special agent Crystal Griner, Tysons Food lobbyist Matt Mika and congressional staffer Zach Barth–as Republicans were practicing for the Congressional Baseball Game.
"No force was used in apprehending either of the two men, and no violence occurred from the protest itself," a spokesman for the Pima County Sheriff's office said. "The Pima County Sheriff's Department would like to remind everyone that Sen. Flake's office is not public property, but is rented space in a privately owned business area."
Hodgkinson, 66, a leftwing activist and supporter of Sen. Bernie Sanders, I-Vt., was shot and killed by Capitol Police during the attack. He carried a hit list containing the names of six Republicans.
Sen. Flake was on the baseball field that day.
MedStar Washington Hospital Center readmitted Rep. Scalise and downgraded his condition to "serious" amid new concerns of infection. He received several blood transfusions to combat blood loss and needed multiple surgeries after suffering a gun shot wound to his hip area.
It is the latest in what has been a string of recent arrests involving left-wingers threatening the lives of Republicans.
On June 28, Miami-Dade Police Department arrested 34-year-old Steve St. Felix after he made a threat on social media against Republican state Representative Jose Felix Diaz. The Facebook post stated St. Felix would kill the lawmaker if he appeared at a political meeting.
Police also said St. Felix admitted to writing the threat after his arrest and that he was "fed up with the Republican Party." Officials added that St. Felix said he failed to take unspecified medication at the time.