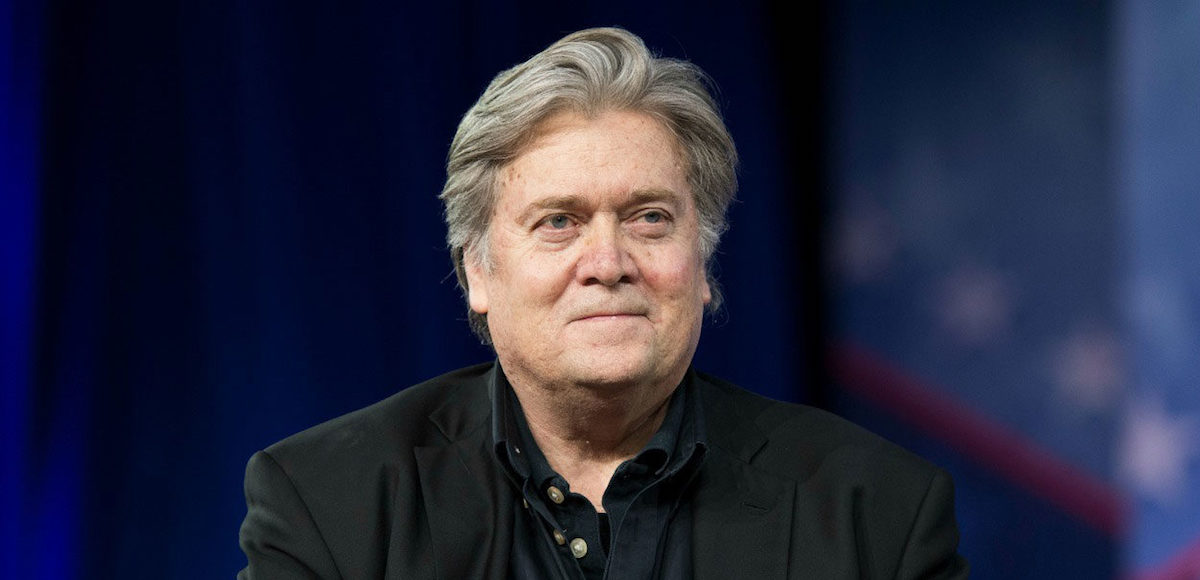 Former White House chief strategist Steve Bannon was back at Breitbart News before the end of business day Friday, the news outlet confirmed. He rejoins the outlet he led almost a full year after joining the Trump campaign on August 17, 2016.
"The populist-nationalist movement got a lot stronger today," said Breitbart News Editor-in-Chief Alex Marlow. "Breitbart gained an executive chairman with his finger on the pulse of the Trump agenda."
He's the latest to depart the White House in a series of big moves meant to reset the Trump Administration.
"White House Chief of Staff John Kelly and Steve Bannon have mutually agreed today would be Steve's last day," White House Press Secretary Sarah Sanders said in a statement on Friday. "We are grateful for his service and wish him the best."
There were two, conflicting reasons given for him leaving. While reports indicate President Donald Trump had made the decision to fire him on Friday, People's Pundit Daily learned that Mr. Bannon submitted his resignation in writing two weeks ago on August 7. He apparently may return to Breitbart News, which he led before joining the Trump campaign.
Still, other sources say he needed to be fired before the summit on Afghanistan at Camp David, at which President Trump's remaining advisors led by H.R. McMaster will attempt to convince him to approve the new surge.
Either way, Breitbart News CEO and President Larry Solov was also happy to have him back.
"Breitbart's pace of global expansion will only accelerate with Steve back," said Solov. "The sky's the limit."
Mr. Bannon reportedly "felt liberated" leaving the White House and met with top Trump financier Robert Mercer in New York for five hours this week as he "prepares for war." The two have plans to be a "well-funded force on the outside."