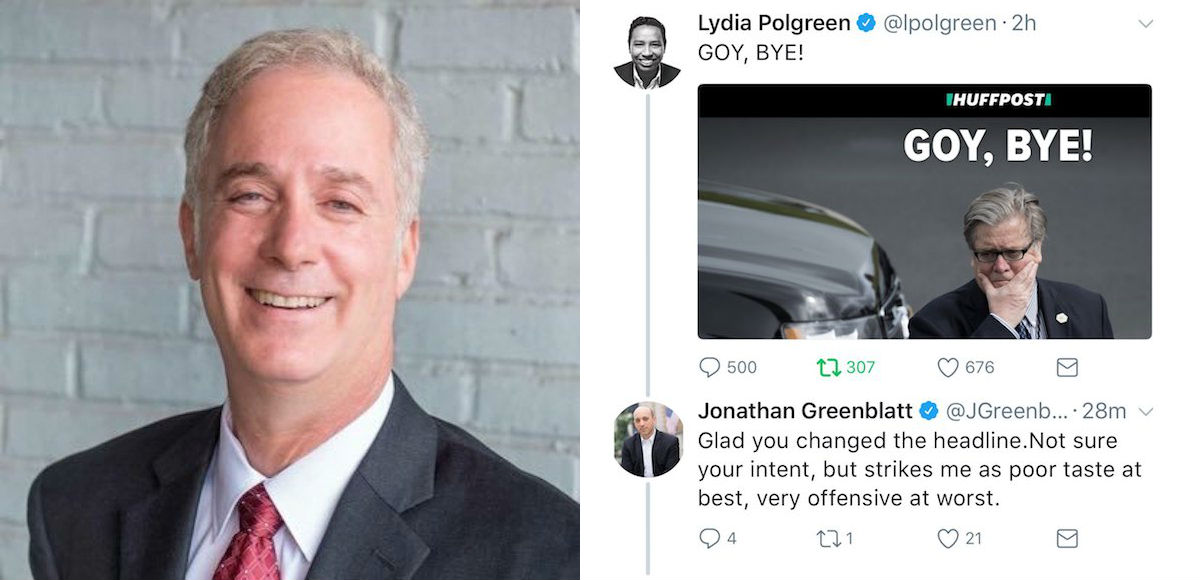 Jon Cooper, the chairman of the Democratic coalition, wrote and retweeted a widely denounced Jewish slur in a Huffington Post headline about Steven Bannon. The far-left website changed the headline after receiving backlash on social media, including from ADL CEO Jonathan Greenblatt and others.
"Goy, Bye!" Cooper tweeted. "Steven Bannon is finally out at the White House."
The Democratic Coalition is the self-proclaimed "home of The Resistance to Donald Trump" and "the nation's largest grassroots anti-Trump organization."
"Goy" is a derogatory slur for Christians and non-Jews, used by Jews, which as People's Pundit Daily's editor pointed out, insinuates anything other than Jewish is "less than."
It's a dog-whistle that the "globalists" scored a victory against the last nationalist force in the White House. President Donald Trump decided to remove Mr. Bannon from his role as chief strategist on Friday, though other sources say he handed in his written resignation on August 7.
Unlike the Huffington Post, he has thus far not seen fit to delete it. But just in case he does, it's here: