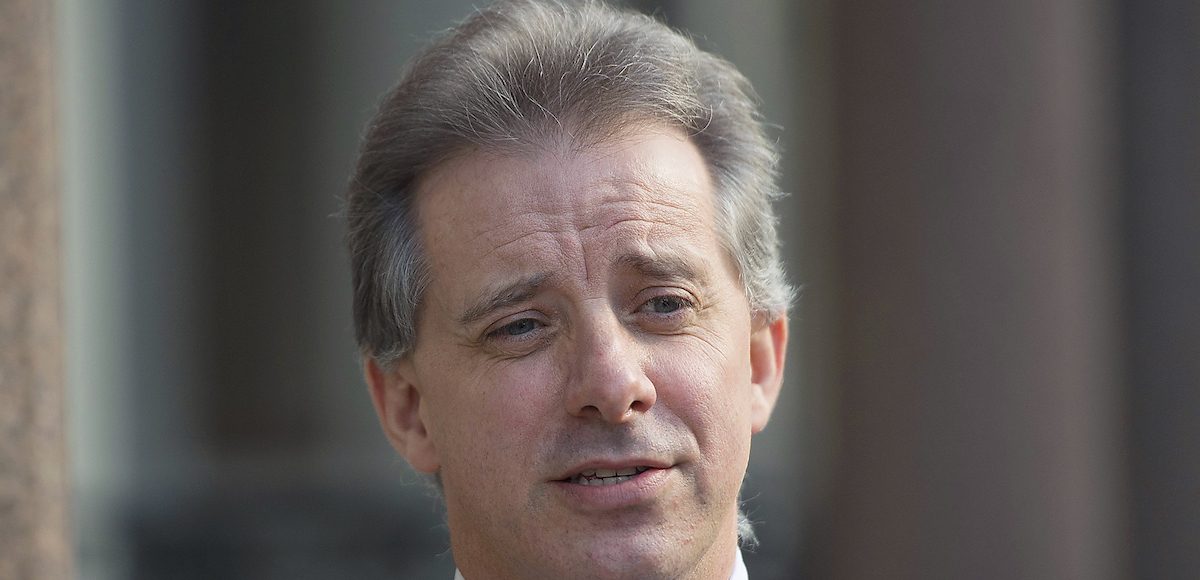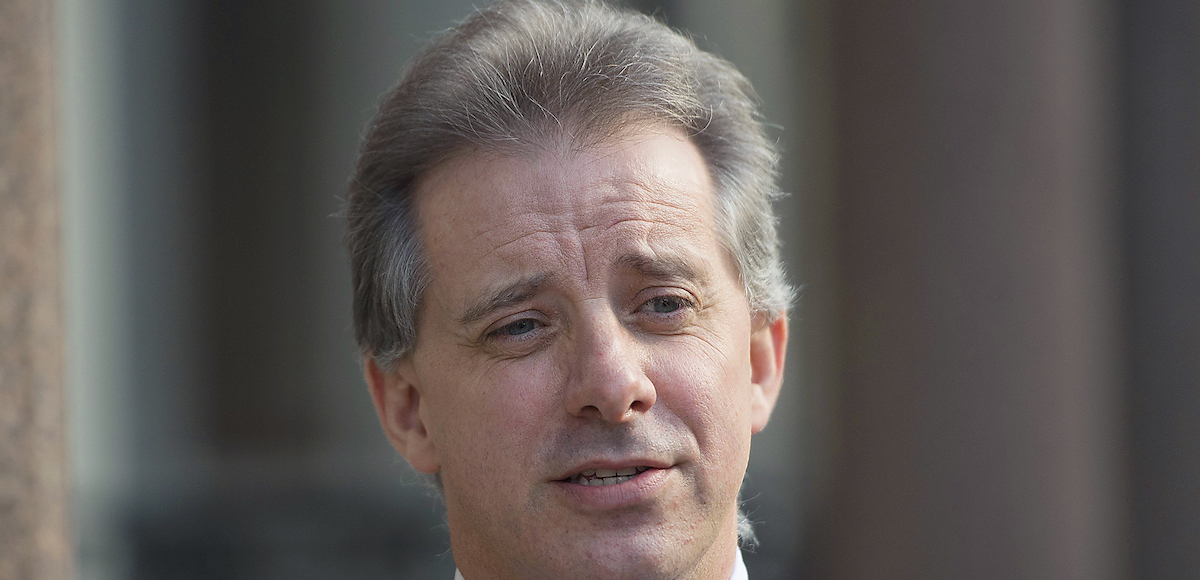 Christopher Steele, the former British spy behind the discredited dossier on President Donald Trump, has been ordered to give a deposition in a libel case. His London-based company, Orbis Business Intelligence, put together the Kremlin-sourced opposition research while working for Fusion GPS, a shadowy company founded by two former Wall Street Journal reporters, including Glenn Simpson.
The multi-million-dollar lawsuit was brought against Buzzfeed, the media outlet that published the 35-page debunked document when no other media outlet would.
Steele, who used to be a MI-6 British Intelligence Officer, is fighting the decision by U.S. District Court Judge Ursula Ungaro in the Southern District of Florida. A lawyer directly involved in the case said the issue will likely be argued before the British courts where a similar libel case is being heard.
The document was originally opposition research for unknown political rivals, widely believed to be Jeb Bush. Mr. Steele almost exclusively used sources linked to the Kremlin and Russian President Vladimir Putin, which Democrats widely circulated knowing it contained discredited information.
As The Washington Times reported, he has identified his sources in the dossier as "a senior Russian Foreign Ministry figure," a former "top level Russian intelligence officer active inside the Kremlin," a "senior Kremlin official" and a "senior Russian government official."
None of the claims have been corroborated, most have been debunked completely and most media outlets refused to report on it. CNN did cite the report when Buzzfeed published it before quickly backing away and unlinking the article from online content.
In July, Bill Browder, the CEO and co-founder of Hermitage Capital, testified before the Senate Judiciary Committee that he suspects Fusion GPS gives "incentives" to journalists who push stories for their "smear campaigns."
The hearing also covered Natalia Veselnitskaya, the very same woman and Russian attorney who sought a meeting at Trump Tower with Donald Trump Jr., his brother-in-law Jared Kushner and then-presidential campaign manager Paul Manafort. As People's Pundit Daily (PPD) has reported, Ms. Veselnitskaya has deep ties to Fusion GPS.
Mr. Browder also said "without a doubt" she acted on behalf of the Russian government to create "chaos" in the American political system.
In January, Buzzfeed published the entire dossier, which also included allegations involving Russian technology guru Aleksej Gubarev and his companies, XBT Holdings and Webzilla. It claimed XBT and Webzilla used "botnets and porn traffic to transmit viruses, plant bugs, steal data and conduct 'altering operations' against the Democtratic Party leadership."
But former National Security Agency (NSA) experts conducted an analysis of the so-called hack, which concluded it wasn't a hack, at all.
"I've looked at the work and it shows there was no Russian hack," Edward Loomis of VIPS told The Nation.
Chuck Grassley, R-Iowa, the Chairman of the Senate Judiciary Committee, hauled Mr. Simpson up to Capitol Hill after catching him in a lie about his availability. Joshua Levy, Mr. Simpson's lawyer, had claimed he was unavailable and travelling overseas when the subpoena was issued on July 21.
However, Fox News found him at an Aspen security conference.
Sen. Grassley is investigating why former FBI Director James Comey considered the dossier so important that he insisted it be included in January's final Intelligence Community Report on Russian meddling in the election. He also reportedly offered Mr. Steele $50,000 to corroborate the dossier, though the bureau vehemently denies they ever paid it.
The debunked dossier was used as evidence when the FBI obtained a FISA (Foreign Intelligence Surveillance Act) warrant to monitor Carter Page, a low-level adviser to the Trump campaign.