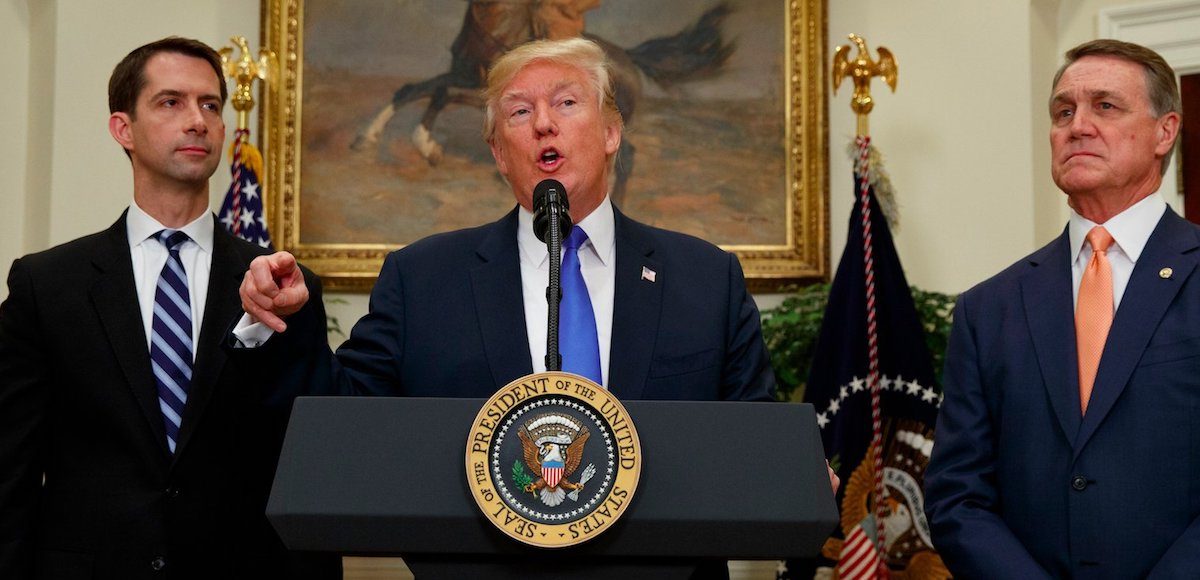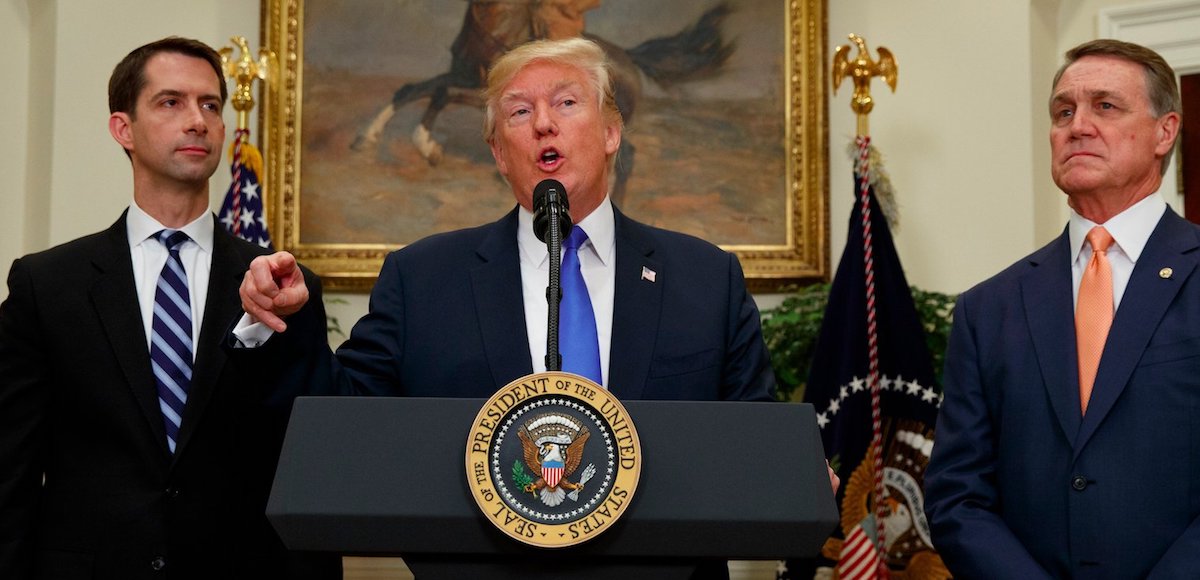 President Donald Trump said Friday that chain migration would be a deal-breaker for any immigration reform legislation passed in Congress and sent to his desk. On Twitter, he said it "cannot be allowed," indicating he would use his veto power.
CHAIN MIGRATION cannot be allowed to be part of any legislation on Immigration!

— Donald J. Trump (@realDonaldTrump) September 15, 2017
The term Chain Migration refers to the endless chains of foreign nationals who are allowed to immigrate to the United States because citizens and lawful permanent residents are allowed to sponsor their non-nuclear family members. Annual immigration has at least tripled since chain migration began in the mid-1960s, though some estimates are even higher.
For instance, in 2001, the United States admitted 1,064,318 immigrants-, roughly 4 times greater than in the 1950s. As the Federation for American Immigration Reform (FAIR) notes, that's enough people to populate or even create a major city the size of Chicago, Illinois.
Only five years after chain migration began, the number of immediate relative admissions nearly doubled from 32,714 in 1965 to 79,213 in 1970. Thirty-six years later, the number of immediate relatives admitted was more than 13 times higher–443,964.
It has led to millions being consigned to visa waiting lists and chain migration further incentivized illegal immigration, which has been exacerbated by programs like Deferred Action for Childhood Arrivals, or DACA.
In August, President Trump–flanked by Sens. Tom Cotton, R-Ark., and David Perdue, R-Ga.–introduced the Reforming American Immigration for a Strong Economy Act, or RAISE Act. Supported by more than 70% of Americans, the RAISE Act reform the U.S. legal immigration system from a family-based (chain) to a merit-based in order to benefit U.S. workers.
It is estimated to cut entries by 50% over the next decade and establishes a points-based merit system that prioritizes high-skilled immigrants and those who have the potential to become job-creating entrepreneurs. The changes are modeled on the immigration systems adopted in Canada and Australia.
White House Legislative Affairs Director Marc Short said just last week that the White House would be open to trading DACA-related amnesty for tax reform. Previously, a trade for the RAISE Act was the deal on the table.
However, President Trump on Wednesday invited Senate Minority Leader Chuck Schumer, D-N.Y., and House Minority Leader Nancy Pelosi, D-Calif., to discuss a deal on DACA. The two released a joint statement following the meeting declaring victory on a deal struck for DACA recipients without funding for the The Wall.
President Trump denied a deal had been struck, adding "border security would have to be agreed to" before he would sign the legislation. He also said The Wall "is already under construction" and "will continue to be built" regardless of the deal.
On June 15, 2012, the Obama Administration via the Secretary of Homeland Security announced DACA. It stated certain people who came to the United States by 2007 as children were allowed to request consideration of deferred action for a period of 2 years, subject to renewal if they met certain guidelines.
In 2014, Barack Obama expanded protection from deportation to the parents of illegal immigrants with Deferred Action for Parents of Americans and Lawful Permanent Residents, or DAPA. Both programs are widely considered to be unconstitutional and legal challenges have already affirmed that they are.
The Trump Administration revoked DAPA immediately–in reality, without really having a choice–but Attorney General Jeff Sessions just announced an end to DACA two weeks ago. President Trump decided to give Congress six months to pass legislation.
WEEKLY ADDRESS?? pic.twitter.com/MsaLA9POAt

— Donald J. Trump (@realDonaldTrump) September 15, 2017