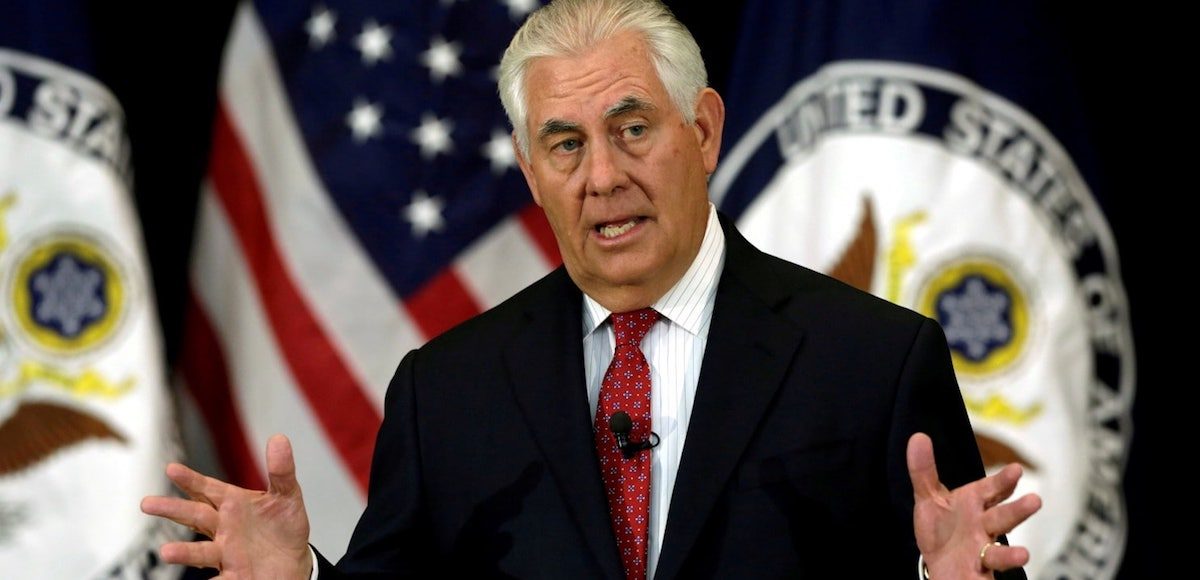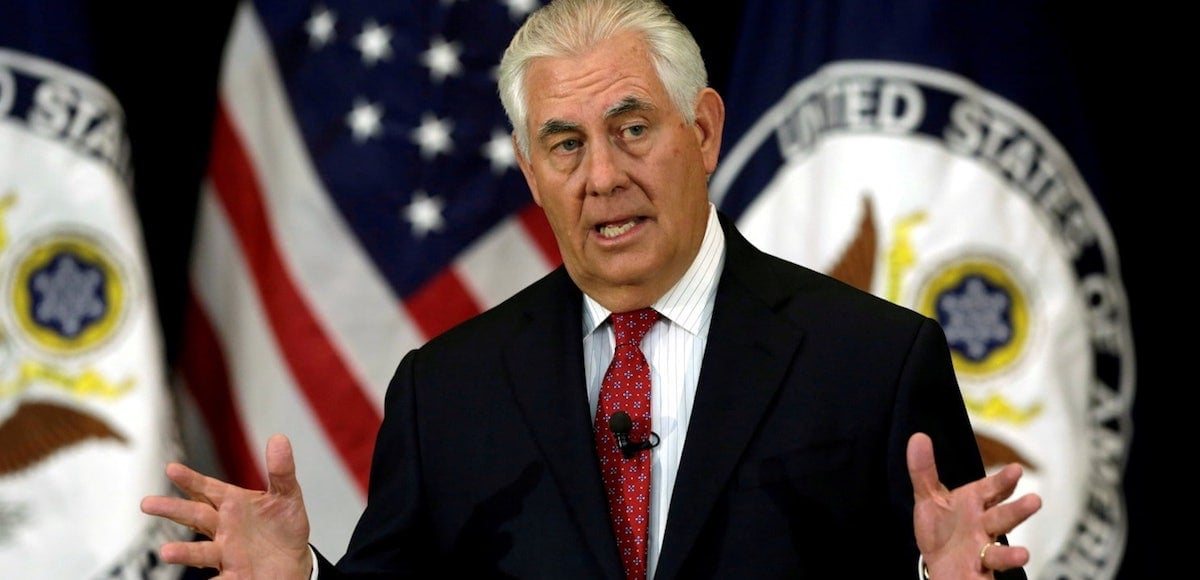 Secretary of State Rex Tillerson placed the blame squarely on China and Russia in response to the latest ballistic missile launch by North Korea on Friday. The model KN-17 ballistic missile flew 3,700 km (2,300 miles), reached an altitude of roughly 770 km (480 miles) and landed about 2,000 km (1,240 miles) east of Hokkaido.
"China supplies North Korea with most of its oil. Russia is the largest employer of North Korean forced labor," Secretary Tillerson said in a statement emailed to PPD. "China and Russia must indicate their intolerance for these reckless missile launches by taking direct actions of their own."
Last month, North Korea fired another ballistic missile from a similar area near the capital that flew over Hokkaido before splashing down into the ocean, as well. That followed the Pyongyang conducting what was their sixth and most powerful nuclear bomb. Preliminary estimates put the new launch capabilities on par with the last, easily far enough to reach the U.S. Pacific territory of Guam.
"North Korea's provocative missile launch represents the second time the people of Japan, a treaty ally of the United States, have been directly threatened in recent weeks," Secretary Tillerson added. "These continued provocations only deepen North Korea's diplomatic and economic isolation."
In response, the U.N. Security Council on Monday again voted unanimously on a U.S.-led resolution imposing a new round of sanctions on Pyongyang, banning textile exports and capping fuel supplies. It followed what was an earlier resolution imposing the largest, most severe ban on exports from the rogue regime ever to come out of the United Nations.
Secretary Tillerson warned North Korea that the U.S. is prepared to take further, more harsh steps at the U.N. following the launch.
"United Nations Security Council resolutions, including the most recent unanimous sanctions resolution, represent the floor, not the ceiling, of the actions we should take," he said. "We call on all nations to take new measures against the Kim regime."