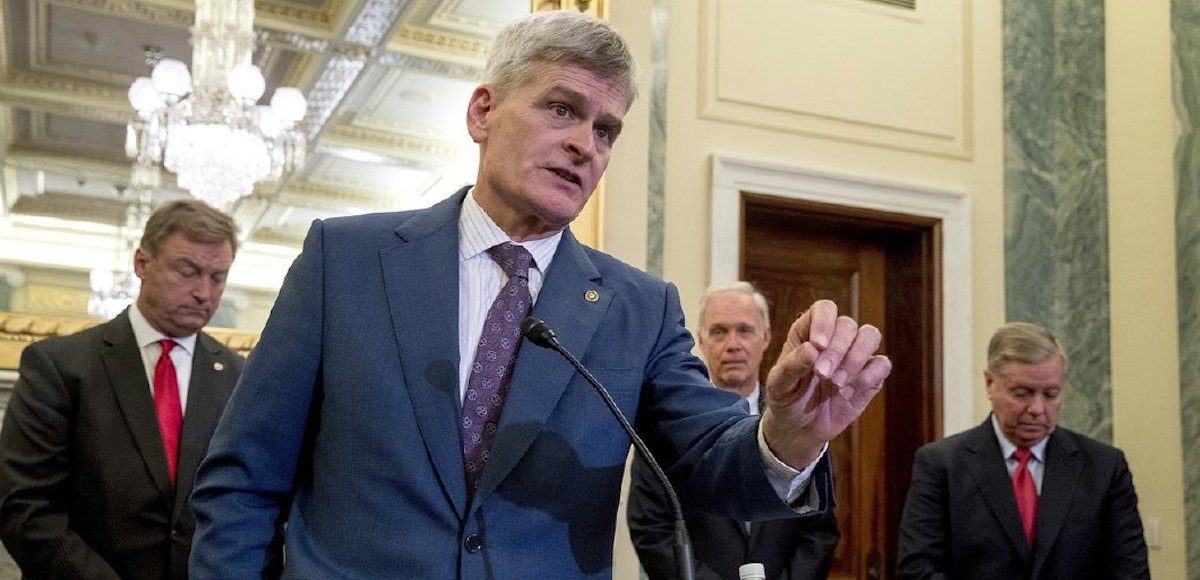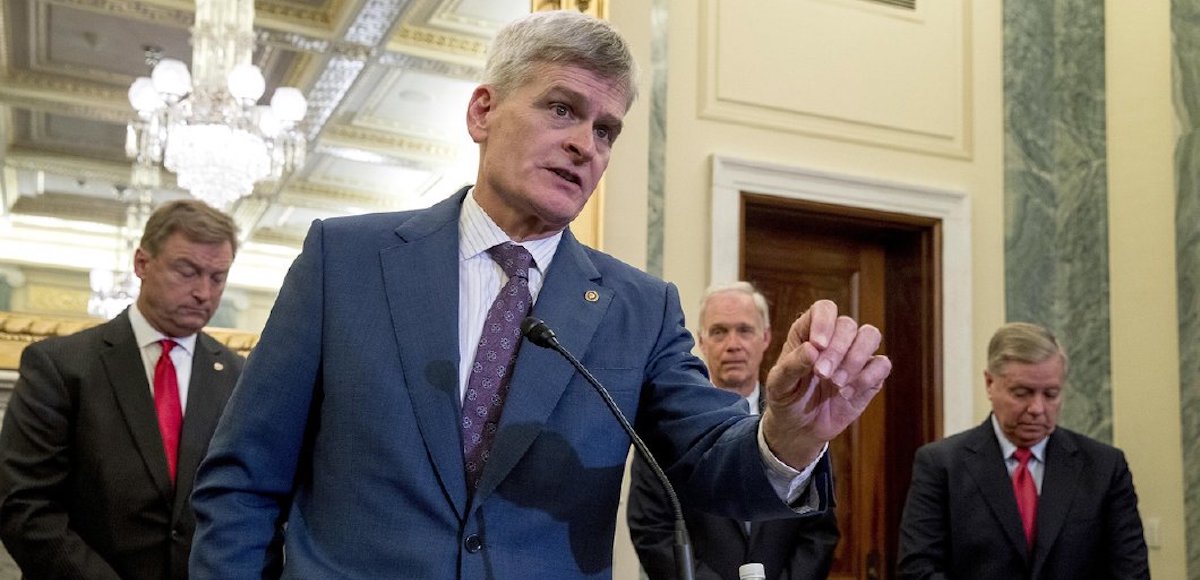 Sen. Bill Cassidy, R-La., responded to accusations leveled by Jimmy Kimmel on his late show, claiming the doctor-turned-lawmaker lied to his face. Kimmel said Sen. Cassidy had in the past promised coverage for all, with no discrimination based on preexisting conditions, lower premiums for middle-class families and no life-time caps.
"Your child with the pre-existing condition will get the care he needs if – and only if – his father is Jimmy Kimmel. Otherwise, you might be screwed," Kimmel told his audience Tuesday night, adding that Sen. Cassidy "lied to my face."
Sen. Cassidy told Fox News' Bill Hemmer on "America's Newsroom" Wednesday morning that Kimmel was misinformed.
"I wish he understood completely. There'll be those in states like Maine and Virginia in which there's resources to care for those who are currently uninsured," he said. "We protect those with preexisting conditions. If a state applies for a waver, it specifically says that the State must establish that there's adequate and affordable coverage for those with preexisting conditions."
When Hemmer asked if the senator believes Jimmy Kimmel just wasn't telling the truth, he repeated that he was just misinformed.
"One, he is wrong. It increases coverage and protects those with preexisting conditions particularly in states who have not have the benefits of Medicaid expansion," he said. "We help those in those states and that's millions of Americans."
"Not only did Bill Cassidy fail the Jimmy Kimmel test, he failed the Bill Cassidy test," he added. "He failed his own test."
The legislation repeals the individual and employer mandates and the 2.3% medical device tax. The Cassidy-Graham bill replaces money spent on tax credits and Medicaid expansion with block grants to states, which would allow governors to experiment with insurance reforms. South Carolina Sen. Lindsey Graham, R-S.C., backed up his colleague's claim, noting not only do waivers need to meet strict guidelines but also that the program was tailored toward the Children's Health Insurance Program (CHIP).