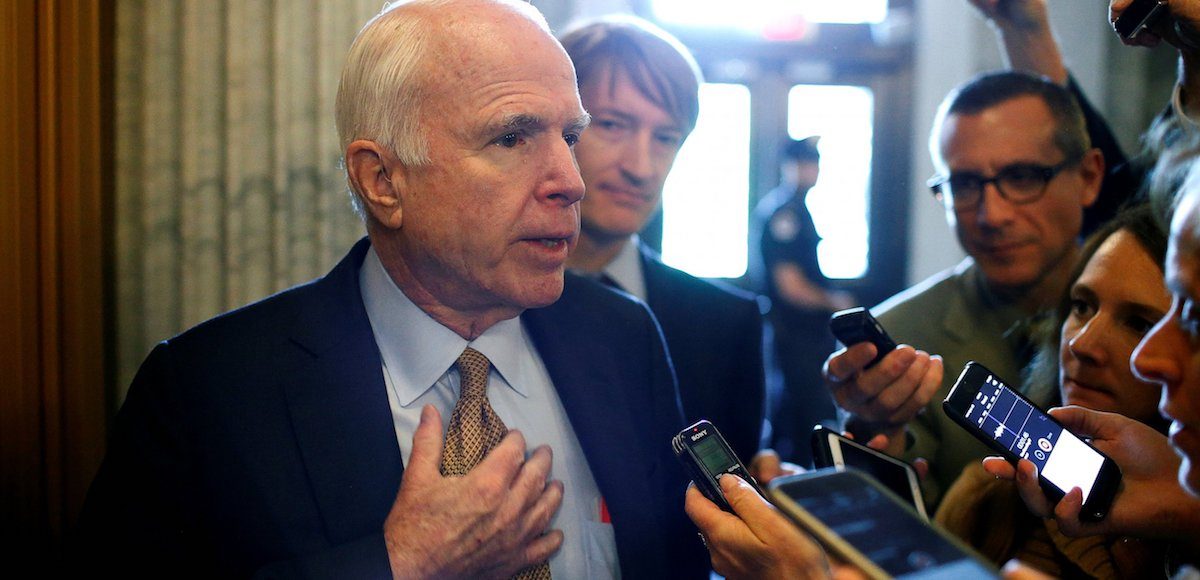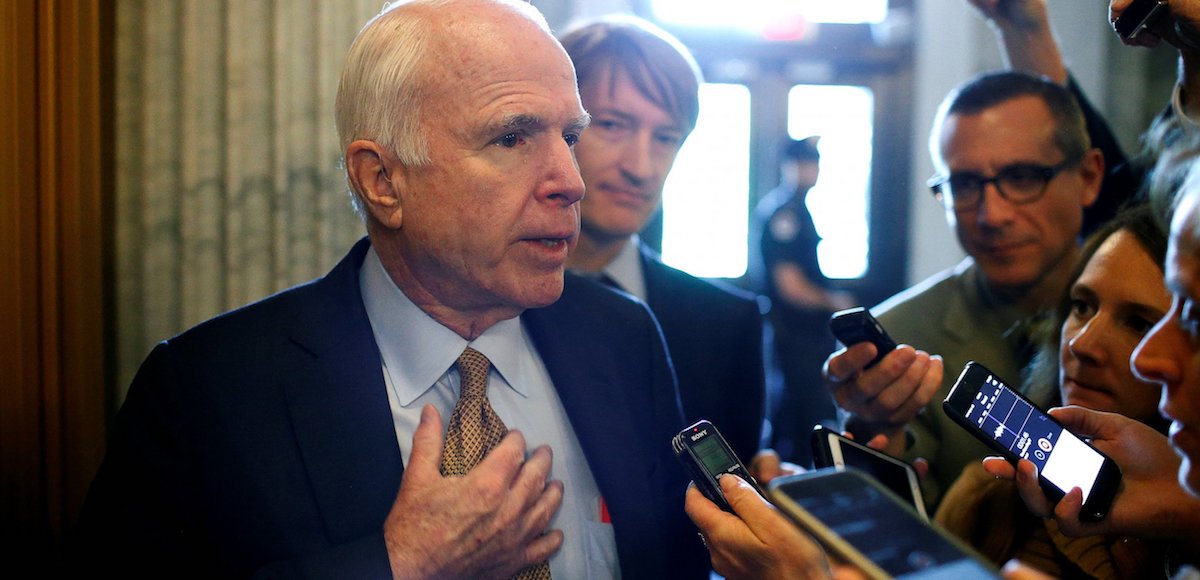 Sen. John McCain, R-Ariz., is running out of excuses not to support Republicans' last-ditch efforts to replace ObamaCare. The bill introduced by Sens. Bill Cassidy, R-La., and Lindsey Graham, R-S.C., the latter being a longtime friend of Sen. McCain, picked up the support of his state governor on Monday.
Arizona Governor Doug Ducey, who Sen. McCain cited as a reason not to support previous ObamaCare replacement bills, announced Monday afternoon that he supported Graham-Cassidy legislation. He was concerned the American Health Care Act and the Better Care Reconciliation Act didn't do enough to protect those with preexisting conditions. The
"Graham-Cassidy is the best path forward to repeal and replace ObamaCare," Gov. Ducey said in a statement. "I will continue to work with Congress and the Administration to give states more flexibility and more options moving forward. Congress has 12 days to say 'Yes' to Graham-Cassidy. It's time to get the job done."
The legislation repeals the individual and employer mandates and the 2.3% medical device tax. The bill replaces money spent on tax credits and Medicaid expansion with block grants to states, which would allow Governors to experiment with insurance reforms.
Yet, Sen. McCain ran to the Huffington Post to say the endorsement doesn't make him anymore inclined to vote for the bill. Sen. Graham also noted Tuesday morning that his last holdout hope had been dashed.
"He was waiting to see if there was a bipartisan alternative," Sen. Graham said. "Sen. Alexander had been working with Sen. Murray and nothing came of it."
The South Carolina senator was optimistic about the bill's chances, predicting it will eventually get 50 Republican votes in the U.S. Senate and potentially even bipartisan support.
"There will be a lot of Democratic senators struggling with a 'No' vote," he said. "This is a choice between socialism and federalism."
Sen. McCain was 1 of 7 Republican senators who rejected a "straight repeal" of ObamaCare in July. He survived a primary challenge from Dr. Kelli Ward in 2016 by claiming he would repeal ObamaCare, and used the issue in the general election, as well. But he was 1 of 3 Republicans senators who also voted against a "skinny repeal" just one day later.
House Freedom Caucus Chairman Mark Meadows, R-N.C., also predicted on Monday that the Graham-Cassidy bill would pass the House of Representatives, with conservative support.
"It's fundamentally our last chance to make a legislative fix to Obamacare, and if it doesn't happen, then the chances of it happening in the future are slim to none," he said. "And so, I fully expect that if it makes it out of the Senate, the pressure will be so great — from moderates to conservatives — to get it passed."