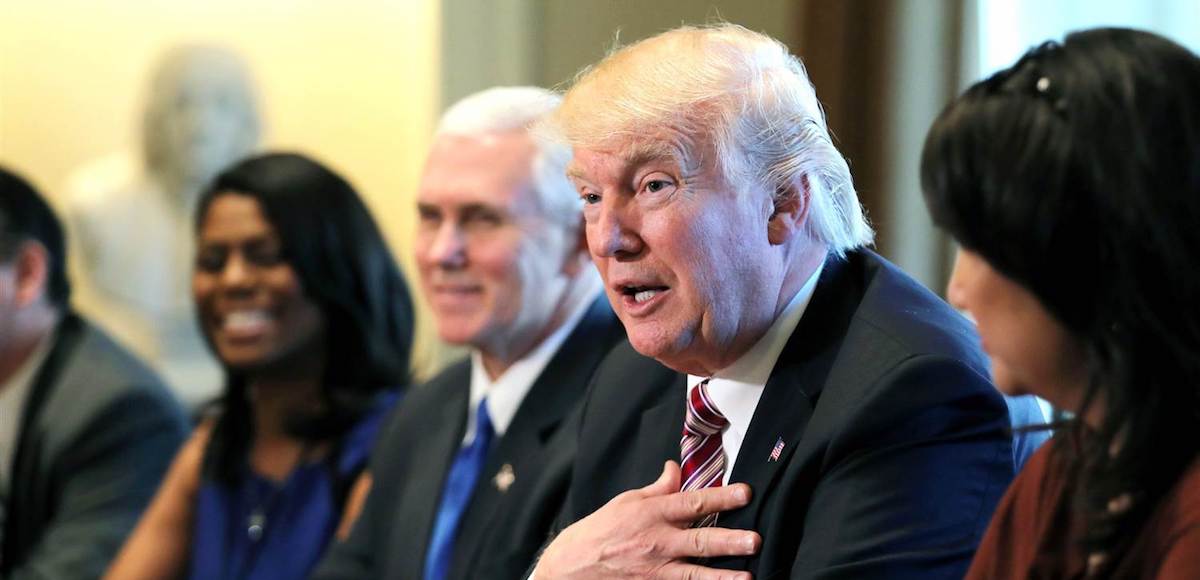 The White House announced late Monday President Donald Trump "strongly supports" a bill banning abortion after 20 weeks. Medical professionals have reached a consensus that a fetus of 20 weeks can feel pain and respond to physical stimuli.
Polling shows voters overwhelmingly oppose late-term abortion and support legislation banning abortion after 20 weeks.
Rep. Trent Franks, R-Ariz., has introduced H.R. 36, which imposes criminal penalties on any person who performs or attempts an abortion on a fetus after the 20-week mark. This bill provides exceptions to save the life of the mother and in the case of rape or incest.
"The Administration strongly supports H.R. 36, the Pain-Capable Unborn Child Protection Act of 2017, and applauds the House of Representatives for continuing its efforts to secure critical pro-life protections," a White House statement said. "The United States is currently out of the mainstream in the family of nations."
Only 7 out of 198 nations worldwide permit abortion after 20 weeks. On the list, the U.S. is keeping company with North Korea, China and Vietnam.
Scientific studies into fetal neurological development have concluded that an unborn child has developed organs and an advanced brain structure by the second trimester. They hear music, respond to human voices, and, as supporters of the bill have repeated, can feel pain. A 20-week old unborn baby also has a chance to survive outside its mother's womb.
While the bill will likely pass the more conservative House by an overwhelming margin, it faces a tougher road in the more evenly split U.S. Senate.