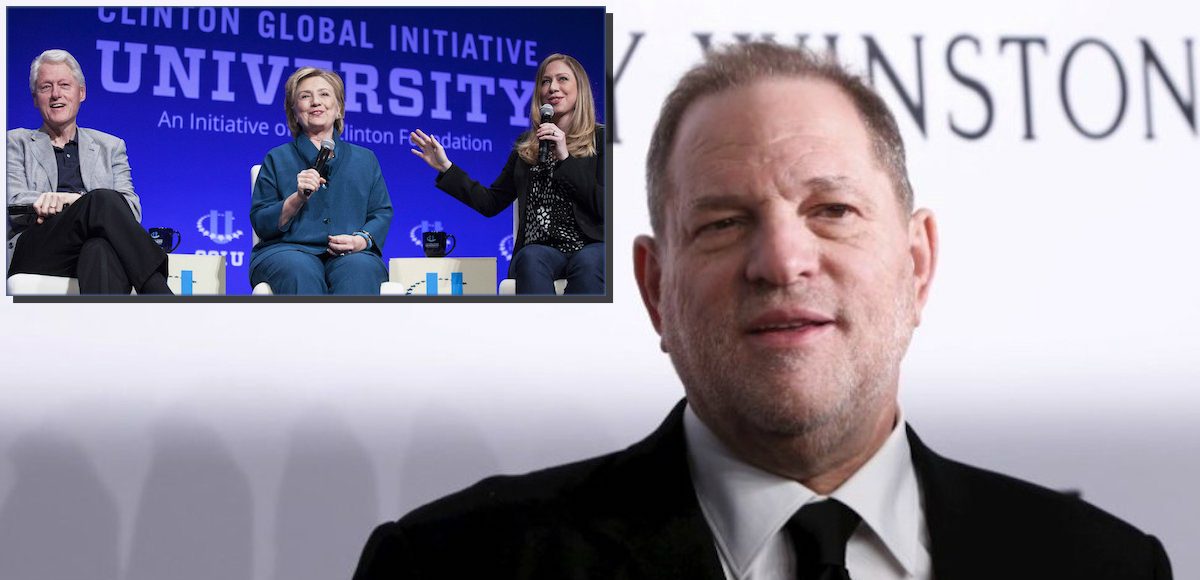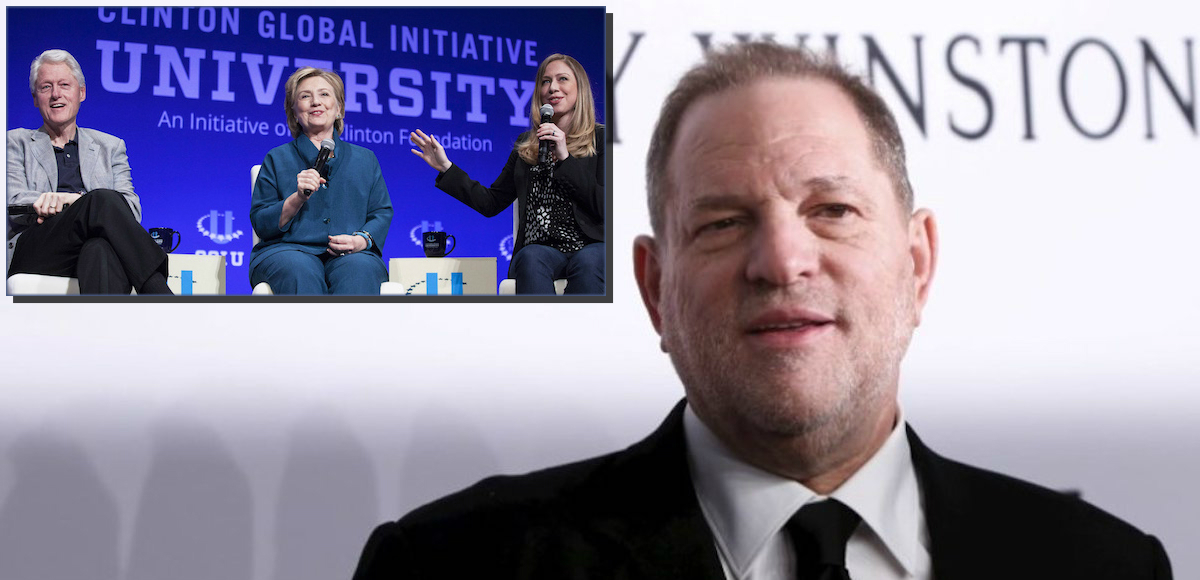 The Clinton Foundation will not return any of the large donations from film producer and alleged rapist Harvey Weinstein, saying the money has been spent. A spokesperson for the Clinton Foundation told DailyMail.com that the group spent the money on initiatives run by Chelsea Clinton and Bill Clinton.
That's particularly noteworthy given the well-documented history of lavish spending by the two. As People's Pundit Daily (PPD) previously reported, an internal investigation revealed Chelsea Clinton used "foundation resources for her wedding and life for a decade," including campaigning.
In an email released by the anti-secrecy group WikiLeaks, longtime Clinton (Bill) aide Doug Band lamented over Chelsea's stewardship to Clinton campaign chair John Podesta. On Wed, Jan 4, 2012 at 4:43 PM, Mr. Band wrote:
I just received a call from a close friend of wjcs [William Jefferson Clinton] who said that cvc [Chelsea] told one of the bush 43 kids that she is conducting an internal investigation of money within the foundation from cgi to the foundation

The bush kid then told someone else who then told an operative within the republican party

I have heard more and more chatter of cvc and bari talking about lots of what is going on internally to people

Not smart
Mr. Podesta, who was a frequent ear for a frustrated Band over Chelsea, wrote back, "You are perfecting your skills for understatement."
Band responded:
The investigation into her getting paid for campaigning, using foundation resources for her wedding and life for a decade, taxes on money from her parents….. I hope that you will speak to her and end this Once we go down this road….[sic]
Chelsea literally ran away from reporters on Saturday when approached about the money the foundation received from Mr. Weinstein, who is being accused of sexual misconduct by more than 30 women. In a statement, the group insisted the money–which they claimed to be somewhere between $100,000 and $250,000–was used for philanthropic causes.
They also said the last donation was received in 2014.
However, Mr. Weinstein was a major bundler for Mrs. Clinton, hosting numerous fundraising events with Hollywood donors. He personally contributed over $35,000 to her 2016 presidential campaign.
As numerous outlets have reported–which was backed up by admissions by actors and actresses–Mr. Weinstein's behavior was well-known for decades. Yet the former secretary of state and Democratic nominee released a statement only after several days of requests acting as if it was the first time she had learned about it.
"I was shocked and appalled by the revelations about Harvey Weinstein," Mrs. Clinton said in a statement. "The behavior described by women coming forward cannot be tolerated."
She made no mention of the numerous sexual assaults her own husband had been accused of spanning decades.
The Obamas released a similiar statement, though Malia Obama, 19, landed an internship at the Weinstein Company right after her dad left office earlier this year.