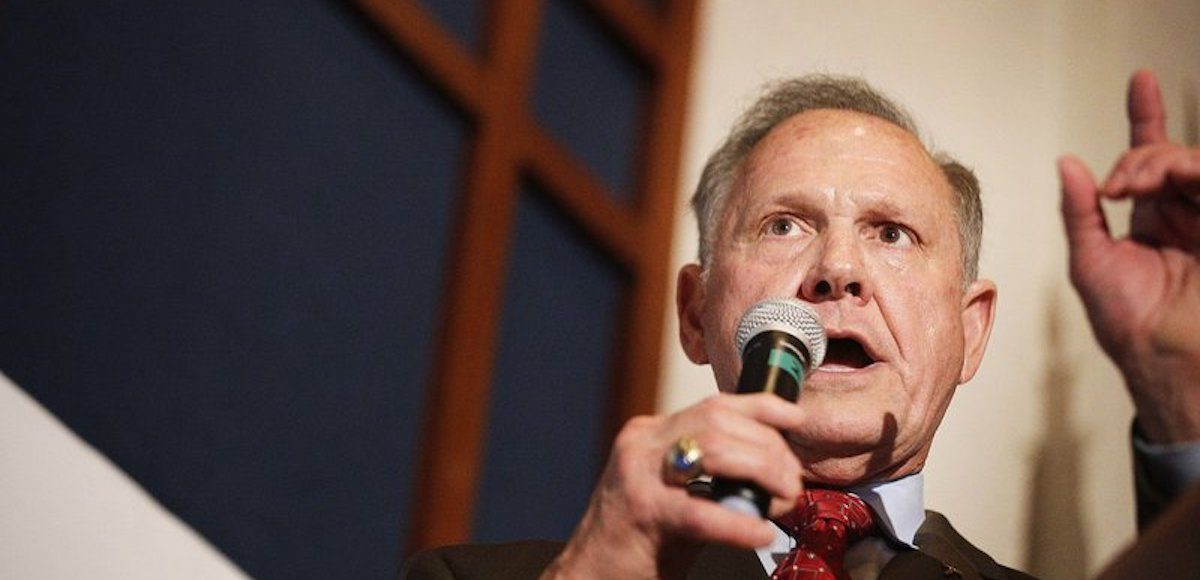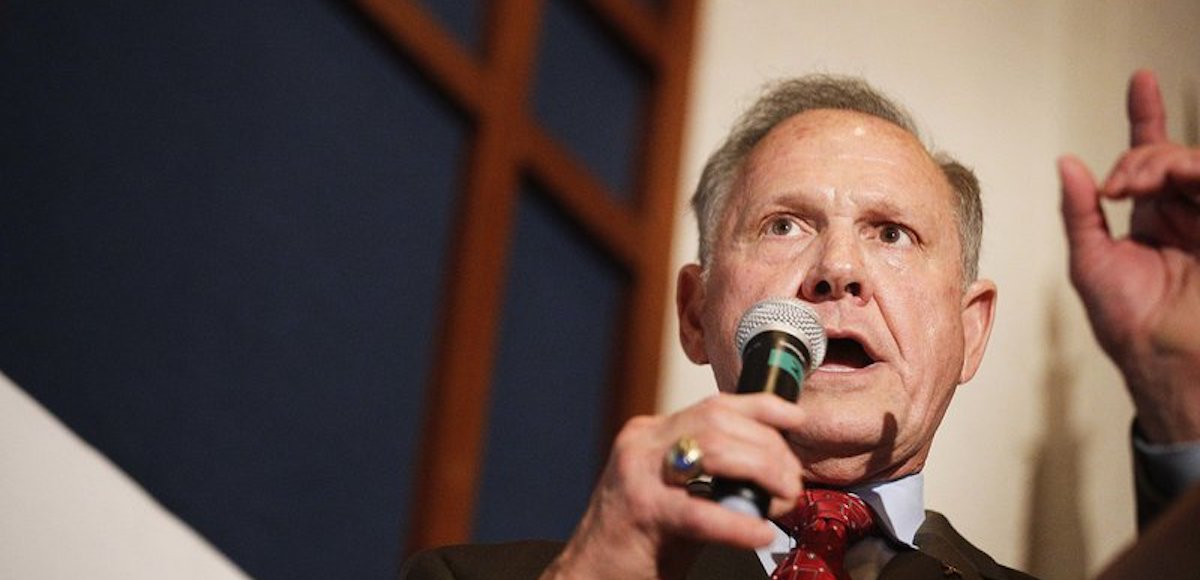 Roy Moore, the Republican candidate for U.S. Senate in Alabama, is vehemently denying allegations he made sexual advances to underage teenage girls four decades ago. The story published by The Washington Post cites on-the-record interviews with four women who claim that when they were teenagers — putting Judge Moore in his 30s — he attempted to court or date them.
"These allegations are completely false and are a desperate political attack by the National Democrat Party and the Washington Post on this campaign," Judge Moore, a former Alabama Supreme Court justice said in a statement.
While three of the women were above the age of consent, one claims she was 14. The other women did not claim inappropriate sexual conduct and the current age of consent in Alabama is 16.
Leigh Corfman says she was 14 years old when an older man approached her outside a courtroom in Etowah County, Ala. She was sitting on a wooden bench with her mother, they both recall, when the man introduced himself as Roy Moore.

It was early 1979 and Moore — now the Republican nominee in Alabama for a U.S. Senate seat — was a 32-year-old assistant district attorney. He struck up a conversation, Corfman and her mother say, and offered to watch the girl while her mother went inside for a child custody hearing.
The Post story continues:
She says on the first visit, he kissed and hugged her. She says on the second visit, he removed his clothing except for his underwear, removed her shirt and pants and touched her through her bra and underwear. She says he guided her hand to touch his penis over his underwear. She says that Moore was aware that she was 14 years old. She says that on one visit, Moore gave her alcohol.
The campaign released a separate statement in response.
"The Judge has been a candidate in four hotly-contested statewide political contests, twice as a gubernatorial candidate and twice as a candidate for chief justice," the statement added. "He has been a three-time candidate for local office, and he has been a national figure in two ground-breaking, judicial fights over religious liberty and traditional marriage."
"This garbage is the very definition of fake news and intentional defamation."
Republican Senate leadership have predictably called for Judge Moore to step aside (see more below), but the deadline to remove his name from the ballot has come and gone. The one accuser who who claims she was 14 said she is only now coming forward with the allegations because she was concerned about her own behavior.
"There is no one here that doesn't know that I'm not an angel," she said, referring to her home town of Gadsden.
The Washington Post, which ran numerous similiar stories about President Donald Trump leading up to the 2016 presidential election, has endorsed Democrat Doug Jones in the race to replace Attorney General Jeff Sessions in the U.S. Senate for Alabama.
From the Editor
People's Pundit Daily (PPD) was made aware of similiar (if not the same) allegations by allies of Majority Leader Mitch McConnell, R-Kty., shortly before and after Judge Roy Moore defeated his preferred candidate Luther Strange in the primary runoff. We were told the allegations were decades old and there would be no evidence to substantiate them.
Being that it was impossible to substantiate the allegations, we decided it would not be responsible to pursue the story.