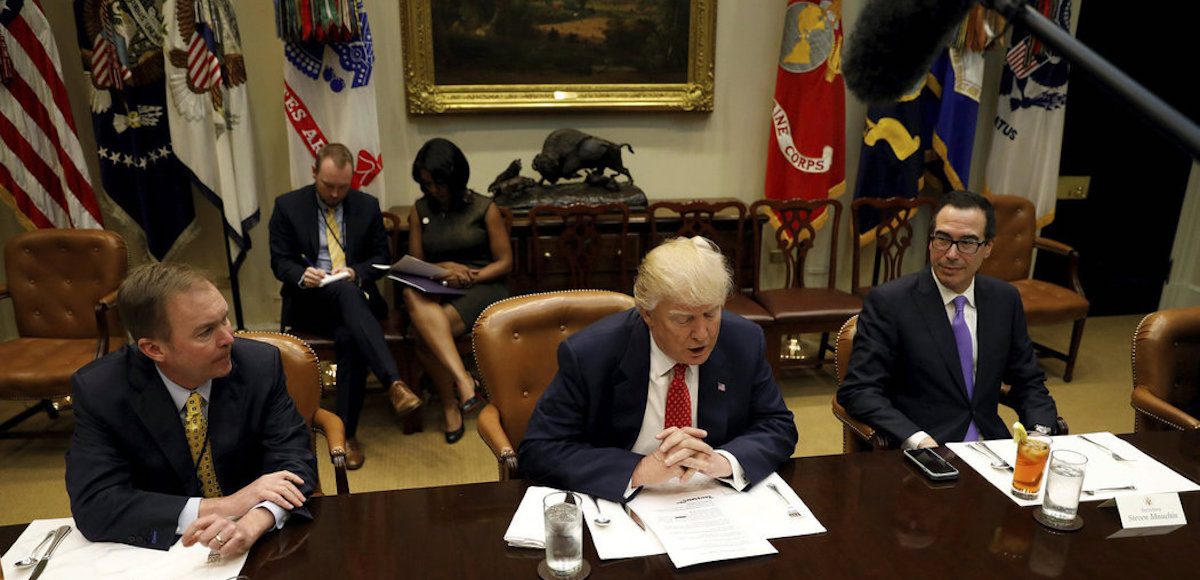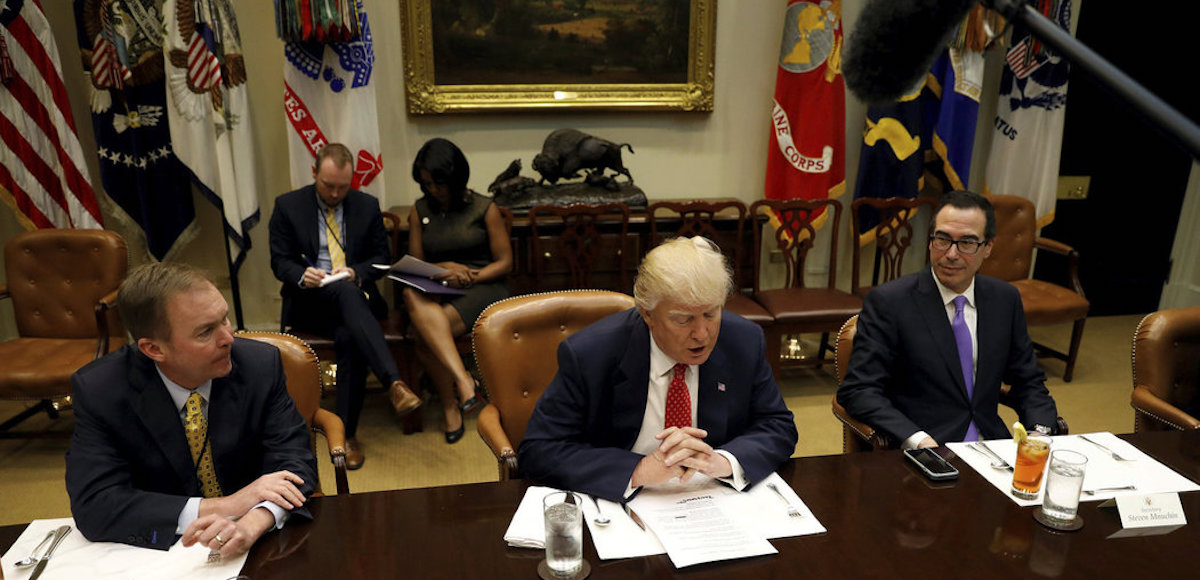 U.S. District Court Judge Timothy Kelly handed President Donald Trump a big win in the fight for control of the Consumer Financial Protection Bureau (CFPB). Deputy Director Leandra English filed a lawsuit against the Trump Administration for appointing Mick Mulvaney as acting director of the CFPB.
Ms. English was appointed by former Director Richard Cordray, a Democrat and holdover from the Obama Administration, before he resigned. Democrats argued she should serve until the U.S. Senate confirms the president's nominee. Senate Minority Leader Chuck Schumer, D-N.Y., said President Trump was "ignoring the established, proper, legal order of succession."
Judge Kelly disagreed, ruling it was not likely that the Democrat's case would succeed on its legal merits.
"The administration applauds the Court's decision," White House deputy press secretary Raj Shah said in a statement. "It's time for the Democrats to stop enabling this brazen political stunt by a rogue employee and allow Acting Director Mulvaney to continue the Bureau's smooth transition into an agency that truly serves to help consumers."
Deepak Gupta, Ms. English's lawyer, told reporters he would speak to his client about filing a request for a preliminary injunction or a ruling on a permanent injunction, either of which could be appealed to a higher court. In truth, this ruling cannot be challenged.
"This court is not the final stop," Mr. Gupta said. "This judge does not have the final word on what happens in this controversy, and I think he understands that."
The CFPB was the pet project of far leftwing Senator Elizabeth Warren, D-Mass., who proposed its creation after the financial crisis. The Democrats have used such occasions to stall the Trump agenda. Obama holdovers have acted in a rather unprecedented manner including disobeying the president's initiatives and selectively leaking information to the media.
Meanwhile, Director Mulvaney tweeted a photo of himself working at the desk and sent an email to staffers late Tuesday instructing them to disregard any directives previously issued by Ms. English.
"Consistent with my email from yesterday, please disregard any email sent by, or instructions you receive from, Ms. English when she is purporting to act as the Acting Director," Mr. Mulvaney wrote in the email.
Legal authorities at the Department of Justice (DOJ) and CFPB had already sided with President Trump in the fight.
Steven A. Engel, newly confirmed head of the Office of Legal Counsel at the DOJ, argued that while the deputy director could serve as acting director under the statute, the president has the power to make appointments under the Vacancies Reform Act. CFPB General Counsel Mary McLeod agreed.