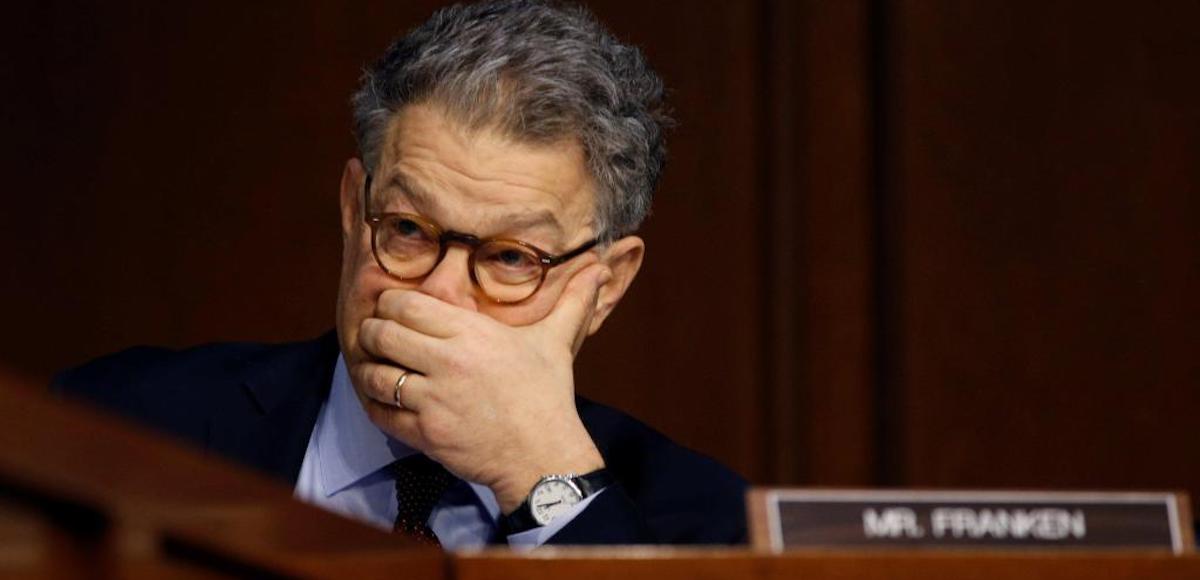 Senator Al Franken, D-Minn., made it clear while answering questions about his alleged sexual assault that he will not resign from the U.S. Senate. His remarks came during his first full appearance since the news broke.
On November 16. Leeann Tweeden, the morning news anchor on TalkRadio 790 KABC in Los Angeles, provided a photo image of Senator Al Franken groping her while she slept. She also alleged in her story that he forcefully kissed her and stuck his tongue down her mouth without her consent during a 2006 USO Tour in Afghanistan.
"I have to regain the trust of people I've let down," he said. "I am going to continue fighting for the things that I believe in."
On November 20, another woman named Lindsay Menz also alleged Senator Franken grabbed her inappropriately while her husband took a photo of the two at the Minnesota State Fair in 2010.
"It wasn't around my waist," Ms. Menz. "It wasn't around my hip or side. It was definitely on my butt."
When asked on Monday about resigning he said, "I'm not going to get into that."
"I am tremendously sorry," he added, promising "this will not happen again."
But Senator Franken said he could not promise more allegations would not come in the future.
"If you had asked me two weeks ago, I would have said no," he responded. "So I cannot speculate."
faces a potential investigation by the Senate Ethics Committee.
"[Regarding] the kiss at the rehearsal, we were rehearsing for a skit, I said that I recall that differently from Leeann. I feel that you have to respect women's experience. So, I apologized to her and I meant it."
A recent poll conducted by SurveyUSA found only 36% approved of the job Senator Franken is doing in the U.S. Senate, while just 22% believe he should remain in office.