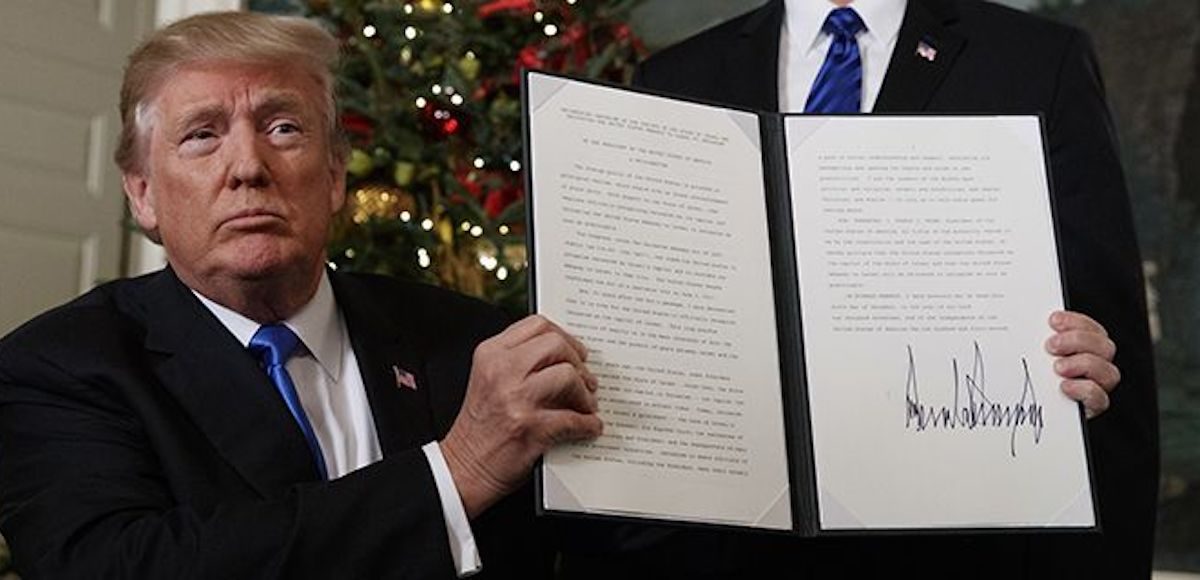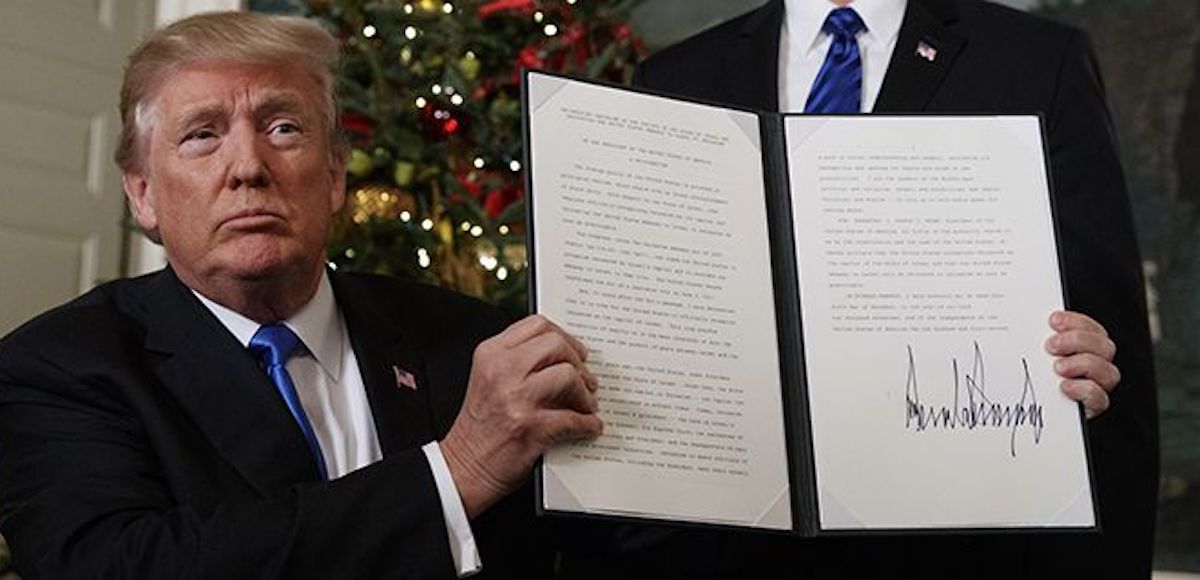 President Donald Trump made the historic announcement that the U.S. Embassy in Tel Aviv will move to Jerusalem to officially recognize it as the capital.
"I have determined that it is time to officially recognize Jerusalem as the capital of Israel," President Trump said during a speech in the Diplomatic Reception Room of the White House on Wednesday. "Jerusalem is not just the heart of three great religions, but it is now also the heart of one of the most successful democracies in the world."
He said Israel "like every other sovereign nation has the right to determine its capital," calling the decision "long overdue" and "the right thing to do."
The decision not only fulfills a major campaign promise to religious conservatives and the vast majority of Americans who support Israel but also a 22-year old national promise to the Israelis.
In 1995, Congress passed The Jerusalem Embassy and Relocation Act, which recognized Jerusalem as the capital of Israel and called for moving the U.S. Embassy from Tel Aviv to Jerusalem. Waivers are permitted by presidents in the event national security is a concern, which President Trump signed in June.
In fact, a White House official said Tuesday that President Trump will still have to sign a waiver in order to preserve funding to the U.S. State Department while the relocation process begins.
Before of the announcement Wednesday, President Trump on Tuesday spoke with Palestinian President Mahmood Abbas, Jordanian King Abdullah and Israeli Prime Minister Benjamin Netanyahu. While Israeli Prime Minister Netanyahu praised the decision to move the U.S. Embassy from Tel Aviv to Jerusalem, Prime Minister Abbas warned of the "gravity of consequences" it will have on "the peace process and security and stability in the region and world."
In January, roughly two weeks before Inauguration Day, Senators Ted Cruz, R-TX, Marco Rubio, R-Fla., and Dean Heller, R-Nev., introduced the Jerusalem Embassy and Recognition Act. It aimed to fulfill what was then a 21-year-old promise by the U.S. to Israel and came just 12 days after the Obama Administration abstained from a key U.N. Security Council vote condemning their ally for settlements in the West Bank.
President Trump and his administration have been much more pro-Israel than his predecessors. While the Obama Administration had been working with the United Nations (UN) against or to punish our key ally in the region, the Trump Administration has done just the opposite.
In October, President Trump announced he had withdrawn the U.S. from UNESCO, citing badly-needed reforms and a continued anti-Israel bias. The United Nations Educational, Scientific and Cultural Organization (UNESCO) has long been under fire for exposed corruption and bias that continues to go unaddressed.