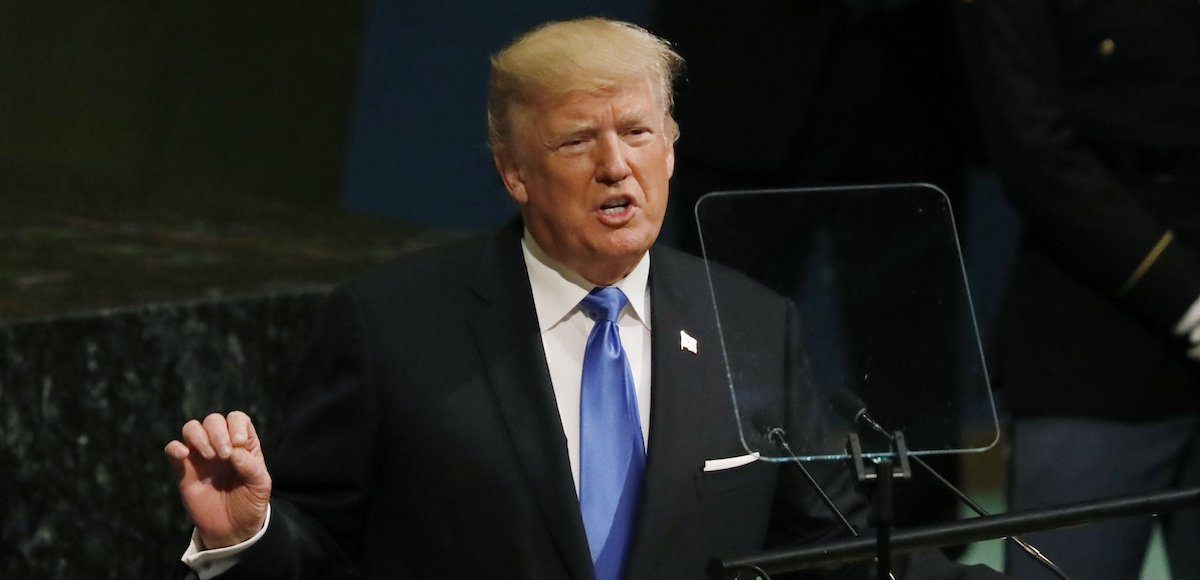 The Trump Administration announced it has withdrawn the U.S. from UNESCO, citing badly-needed reforms and a continued anti-Israel bias. The United Nations Educational, Scientific and Cultural Organization (UNESCO) has long been under fire for exposed corruption and bias that continues to go unaddressed.
State Department spokesperson Heather Nauert said in a statement that UNESCO Director-General Irina Bokova has already been notified of the withdrawal and that the "decision was not taken lightly."
On October 12, 2017, the Department of State notified UNESCO Director-General Irina Bokova of the U.S. decision to withdraw from the organization and to seek to establish a permanent observer mission to UNESCO. This decision was not taken lightly, and reflects U.S. concerns with mounting arrears at UNESCO, the need for fundamental reform in the organization, and continuing anti-Israel bias at UNESCO.

The United States indicated to the Director General its desire to remain engaged with UNESCO as a non-member observer state in order to contribute U.S. views, perspectives and expertise on some of the important issues undertaken by the organization, including the protection of world heritage, advocating for press freedoms, and promoting scientific collaboration and education.

Pursuant to Article II(6) of the UNESCO Constitution, U.S. withdrawal will take effect on December 31, 2018. The United States will remain a full member of UNESCO until that time.
Corruption and cronyism at UNESCO goes back at least to 1999, when a private memo obtained by the Guardian showed that two French cabinet ministers intervened directly with the secretariat of UNESCO to ensure that former presidential aides would be given cushy senior positions in the Paris-based organization.
In 2016, UNESCO adopted an anti-Israel resolution attempting to delegitimize Israel's connection to Judaism's holiest site, Har Habayit, otherwise known as the Temple Mount. Item 25, entitled "Occupied Palestine," was submitted by Algeria, Egypt, Lebanon, Morocco, Oman, Qatar and Sudan.
It was supported by Algeria, Bangladesh, Brazil, Chad, China, Dominican Republic, Egypt, Iran, Lebanon, Malaysia, Morocco, Mauritius, Mexico, Mozambique, Nicaragua, Nigeria, Oman, Pakistan, Qatar, Russia, Senegal, South Africa, Sudan and Vietnam.
Estonia, Germany, Lithuania, The Netherlands, the United Kingdom (UK) and the United States (US) voted against the resolution, while the remaining 26 abstained or were absent for the vote.
UNESCO Director-General Bokova released a statement criticizing the vote.
"When these divisions carry over into UNESCO, an Organization dedicated to dialogue and peace, they prevent us from carrying out our mission," she said. "UNESCO's responsibility is to foster this spirit of tolerance and respect for history."