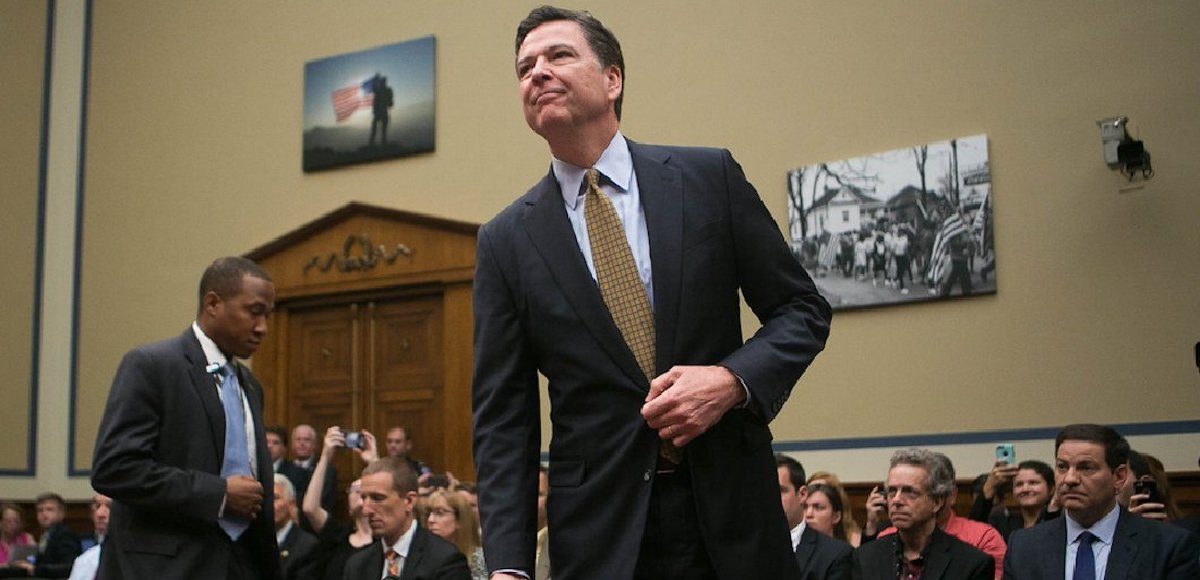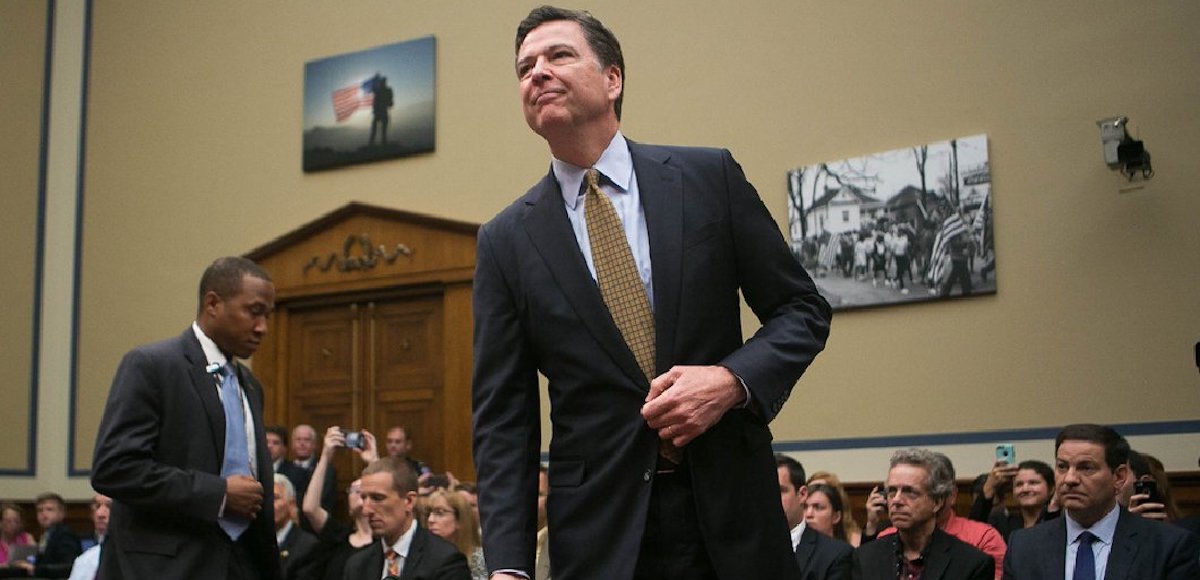 The Justice Department Office of Inspector General is investigating after two leaked Comey memos were determined to contain classified information. Fired former FBI Director James Comey allegedly detailed his conversations with President Donald Trump, which were released Thursday.
He subsequently leaked those memos with the explicit purpose of triggering a special counsel, who was none other than his friend and mentor Robert Mueller. Experts said that his actions exposed him to potential legal ramifications.
Now, sources familiar with told The Wall Street Journal that Inspector General Michael Horowitz has been investigating the leak.
Mr. Comey gave at least four total memos to his friend Daniel Richman, a former federal prosecutor who is now a professor at Columbia Law School. Three were considered unclassified at the time and one was classified.
When investigating potential breaches of department policy and criminality, investigators will attempt to determine whether the individual who had and leaked the information understood that the information was classified at that time.
The answer to that question regarding at least one of those memos, is yes.
"I am not sure of the proper classification here, so have chose SECRET," Mr. Comey wrote on January 7, 2017. "Please let me know it if should be higher or lower than that."
Unfortunately for Mr. Comey, he redacted portions of one memo himself that he understood to be classified at the time before leaking the documents to his friend. He claimed to have determined at the time that another memo contained no classified information.
However, after he was fired the Federal Bureau of Investigation determined the contents of that memo to be "confidential," the lowest level of classification.
While Mr. Comey has argued the memos are personal rather than government property and, has told the U.S. Congress he wrote them and authorized their release to the media "as a private citizen," the FBI disagrees.
FBI directors certainly have the legal authority to determine what information originating from the Bureau is and isn't classified, the moment he left government that became their call.
As People's Pundit Daily (PPD) has previously reported and explained, the legal consensus among experts on both sides of the aisle does not favor Mr. Comey's argument.
The memos were obtained this week only after House Judiciary Committee Chairman Bob Goodlatte, R-Va., threatened to subpoena DOJ if they did not comply with the congressional request.
Chairman Goodlatte, House Permanent Select Committee on Intelligence (HPSCI) Chair Devin Nunes, R-Calif., also threatened to impeach Deputy Attorney General Rod Rosenstein for excessive and repeated stonewalling. It was only when he was facing impeachment that Mr. Rosenstein allowed Chairman Nunes to view another memo that served as the genesis of the Russia probe.
Chairmen Nunes and Goodlatte, along with House Oversight Committee Chairman Trey Gowdy, R-S.C., released a joint statement after the memos were made public. They said the Comey memos "would be Defense Exhibit A" if President Trump was charged with obstruction of justice.
"Comey never wrote that he felt obstructed or threatened," the three chairman added. "The memos also made clear the 'cloud' President Trump wanted lifted was not the Russian interference in the 2016 election cloud, rather it was the salacious, unsubstantiated allegations related to personal conduct leveled in the dossier."
President Trump reacted to the content of the memos on Twitter, stating they "show clearly that there was NO COLLUSION and NO OBSTRUCTION."
"James Comey Memos just out show clearly that there was NO COLLUSION and NO OBSTRUCTION," President Trump tweeted. "Also, he leaked classified information. WOW! Will the Witch Hunt continue?"
Worth noting, Inspector General Horowitz referred former FBI deputy director Andrew McCabe, who served under Mr. Comey, for criminal prosecution to the U.S. Attorney in Washington, D.C. Mr. McCabe has accused Mr. Comey of throwing him under the bus.