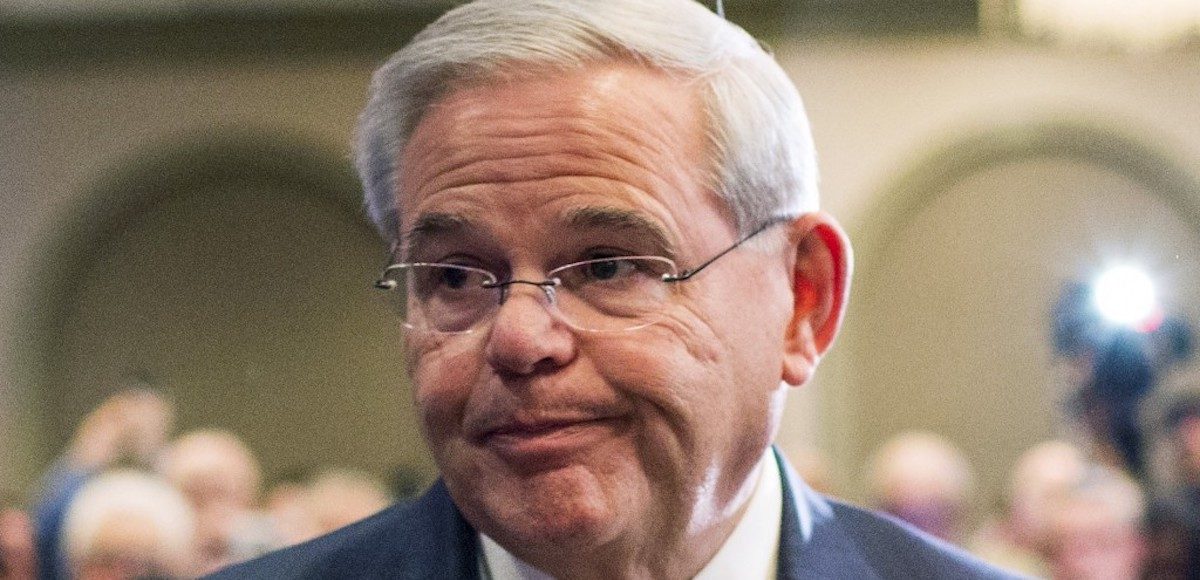 The Senate Ethics Committee issued Bob Menendez, D-N.J., a rare Public Letter of Admonition for violating federal law and chamber rules by taking undisclosed gifts in exchange for political favors. Mr. Menendez, who avoided conviction in a federal corruption trial last year, was ordered to "repay the fair market value of all impermissible gifts not already paid."
"The Committee has found that over a six-year period you knowingly and repeatedly accepted gifts of significant value from Dr. Melgen without obtaining required Committee approval, and that you failed to publicly disclose certain gifts as required by Senate Rule and federal law," the six members wrote.
Senator Menendez was accused of using his office to help Dr. Salomon Melgen, a Florida ophthalmologist, donor and longtime friend. Mr. Melgen, 62, was accused of over-billing by the Centers for Medicare and Medicaid Services (CMS), and pleaded guilty to conspiracy to commit fraud.
He was further charged with bribery in connection with roughly $1 million in gifts to Mr. Menendez, who is up for reelection this year. The senator's prosecution ended in a mistrial last November after 10 weeks in court, but salacious allegations went far beyond corruption.
The Senate Ethics Committee, which reopened its probe into Mr. Menendez in November, concluded that he used his position "as a Member of the Senate to advance Dr. Melgen's personal and business interests."
"Your assistance to Dr. Melgen under these circumstances demonstrated poor judgment, and it risked undermining the public's confidence in the Senate," the letter states. "As such, your actions reflected discredit upon the Senate."
Federal prosecutors at one time claimed to have "corroborating evidence" that he was paying for underage prostitutes while in the Dominican Republic. However, a judge dismissed all charges against Mr. Menendez on January 31, after prosecutors decided not to pursue a second trial.
The Senate Committee specifically addressed that outcome, stating it "neither enforces nor supplants the Senate's rules or standards of conduct, and the Committee's action stands independent from that result." Their decision to issue the Letter of Admonition is the harshest action taken by the committee in years.
Mr. Menendez, the son of Cuban immigrants, was appointed to the U.S. Senate by then-Gov. John Corzine in January 2006. He was elected to a full term later that year and was re-elected again in 2012.
The National Republican Senatorial Committee (NRSC) jumped on the letter, saying in a statement that the Letter of Admonition "should outrage every New Jersey voter."
"The Senate Ethics Committee found what was already crystal clear from Menendez's criminal trial — Bob Menendez is a crook and an embarrassment," said Bob Salera, a spokesman for the NRSC.
Nevertheless, several sources on both sides of the aisle tell People's Pundit Daily (PPD) that they not only don't expect him to step down in disgrace, but also that they don't expect him to lose the role of Ranking Member of the Foreign Relations Committee.
[pdfviewer width="740px" height="849px" beta="true/false"]https://www.peoplespunditdaily.com/wp-content/uploads/2018/04/Senator-Robert-Menendez-Public-Letter-of-Admonition.pdf[/pdfviewer]