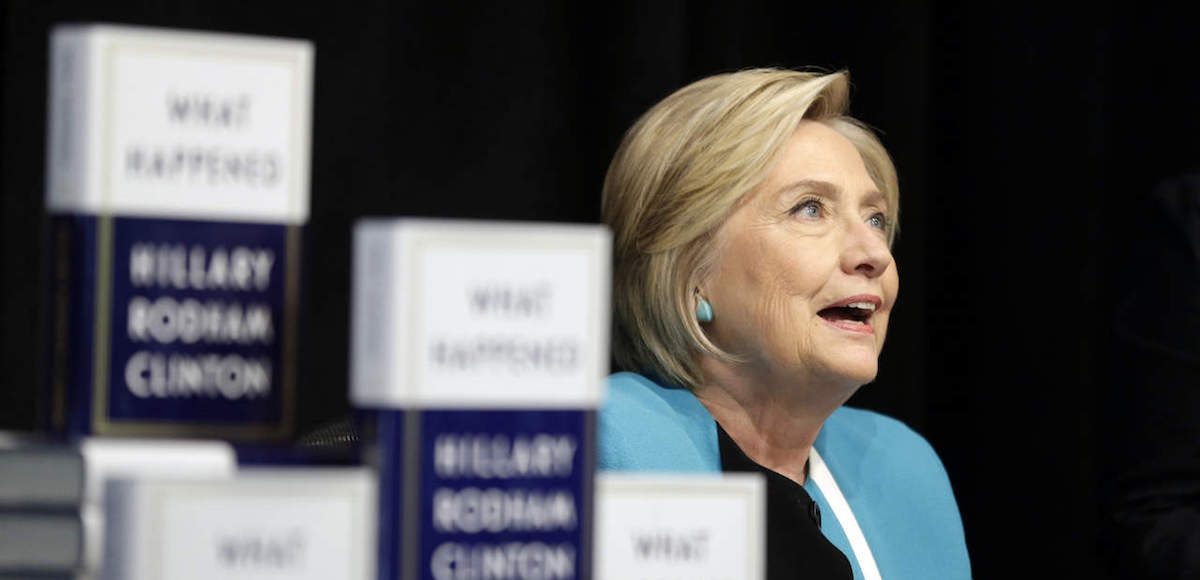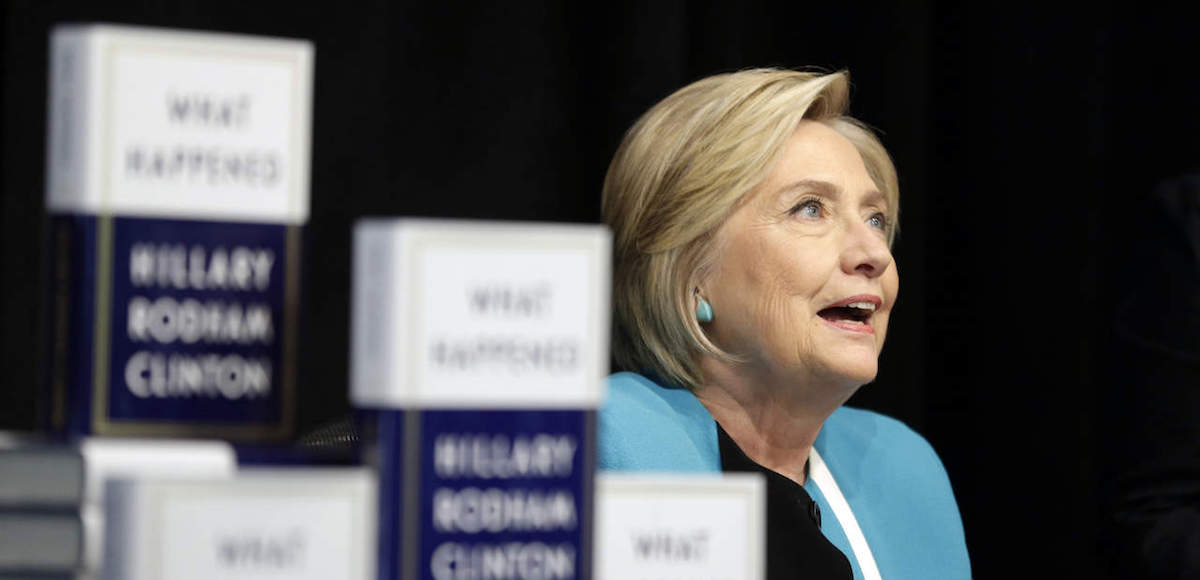 "Valid Security Incidents" With Team Clinton Sent to Bureau of Diplomatic Security for Review
The State Department identified "valid security incidents" in their review of Hillary Clinton's handling of classified information while serving as secretary. In a follow-up letter to the Senate Judiciary Committee, the State Department revealed those incidents will be taken into account" the next time "individuals identified in that review" request a security clearance.
"With regard to the administrative review we described in our May 2017 letter, the Department has received tens of thousands of documents in that process, and those documents have been reviewed for classified content," Acting Assistant Secretary of Legislative Affair Charles S. Faulkner, wrote in the letter to Senator Chuck Grassley, R-Ia., Chairman of the Senate Judiciary Committee. "A subset of documents identified as containing classified information was then reviewed by Diplomatic Security."
"All identified and valid security incidents contained in those documents have been forwarded to the Bureau of Diplomatic Security Office of Personnel Security and Suitability (DS/PSS), to be placed in the official security file of individuals identified in that review as having valid security incidents."
The Bureau of Diplomatic Security Office of Personnel Security and Suitability (DS/SI/PSS) is responsible for the oversight and conduct of investigations to determine an individual's eligibility for a security clearance pursuant to Executive Order 12968 and the Adjudicative Guidelines. It conducts investigations prior to the initial granting of a security clearance, periodically to update a security clearance, or as required by changed circumstances or information.
"All valid security incidents are reviewed by DS and taken into account every time an individual's eligibility for access to classified information is considered," Mr. Faulkner added.
Upon conclusion of an investigation, DS/SI/PSS may:
(1) Request or conduct further investigation, if such is required to make a determination of security clearance eligibility;
(2) Make appropriate referrals to MED, the HR/ER, the Department of Justice, the inspector general or any other appropriate bureau, office or agency;
(3) Issue an affirmative security clearance determination, recommend denial or revocation/reduction of clearance eligibility (see 12 FAM 234 and 235), or recommend suspension from employment under 5 U.S.C. 7532, if indicated;
(4) Take appropriate administrative actions for Department employees as prescribed in 12 FAM 235, if deemed necessary or advisable; or
(5) Take any other action that may be appropriate.
In May of 2017, the Senate Judiciary Committee received a letter confirming the State Department's review into any mishandling of classified information from the use of Mrs. Clinton's private email server. Mr. Faulkner also told Chairman Grassley that Mrs. Clinton's security clearance has been "withdrawn at her request" on August 30, 2018.
On September 20, 2018, security clearances were "administratively withdrawn" for top aide Cheryl Mills and four others, names redacted.
"The Department's Bureau of Administration (A) is completing its extensive FOIA review of the remaining documents received by the FBI," Mr. Faulkner noted. "There is a court order to finish the production of these documents by September 28, 2018."
The acting assistant secretary is referring to a Freedom of Information Act (FOIA) lawsuit filed by the conservative government watchdog group Judicial Watch on May 6, 2015. U.S. District Court Judge James E. Boasberg ordered the accelerated production of the remaining 72,000 pages of documents recovered by the FBI in its investigation into Mrs. Clinton's use of private email server to conduct official business at the State Department.
Judicial Watch said these new classified and other emails appear to be among those that Mrs. Clinton had attempted to delete, or had otherwise failed to disclose. The former secretary and 2016 Democratic presidential nominee repeatedly claimed that the 55,000 pages of documents she turned over to the State Department in December 2014 included all of her work-related emails.
"We continue to uncover the mishandling of classified information in Hillary Clinton emails that she tried to hide or destroy. This is further evidence of the urgency for the DOJ to finally undertake a complete and legitimate criminal investigation," said Judicial Watch President Tom Fitton. "Attorney General Jeff Sessions should immediately order a new investigation of the Hillary Clinton email scandal."
While the four names are redacted, the newly-obtained emails just released by Judicial Watch show classified information was sent in a January 26, 2010, email to then-Secretary Clinton and her top aide Huma Abedin from Jake Sullivan, the Director of Policy Planning. Mr. Sullivan explains that he has "pasted" (sic) from another document a written summary from former British Prime Minister Tony Blair.
Mr. Blair's was discussing the Northern Ireland peace process with British Prime Minister Gordon Brown and Irish leaders.
On June 13, 2009, Mr. Sullivan sent another classified email to Mrs. Clinton and aide Ms. Mills regarding his discussions with Northern Ireland leaders.
About 20,000 personnel security investigations are conducted each year, according to the State Department. But it is unusual for former top level officials such as Mrs. Clinton request to withdraw their security clearance. As People's Pundit Daily has noted, the political class traffics in the lucrative market of security clearances.
With Mrs. Clinton's security clearance "withdrawn at her request," Ms. Mills and four others having their clearances "administratively withdrawn," Team Clinton would need to go through the process of determining eligibility all over again, previous "security incidents" and all.
"Eligibility will be granted only where facts and circumstances indicate access to classified information is clearly consistent with the national security interests of the United States," the State Department "Access to classified information will be terminated when an individual no longer has need for access."
Despite the guidelines, President Donald Trump was criticized by the political class for revoking former CIA Director John Brennan's security clearance.
[su_document url="https://www.peoplespunditdaily.com/wp-content/uploads/2018/10/State-to-CEG-Security-Investigation-9-21-18.pdf" width="720″ height="860″]