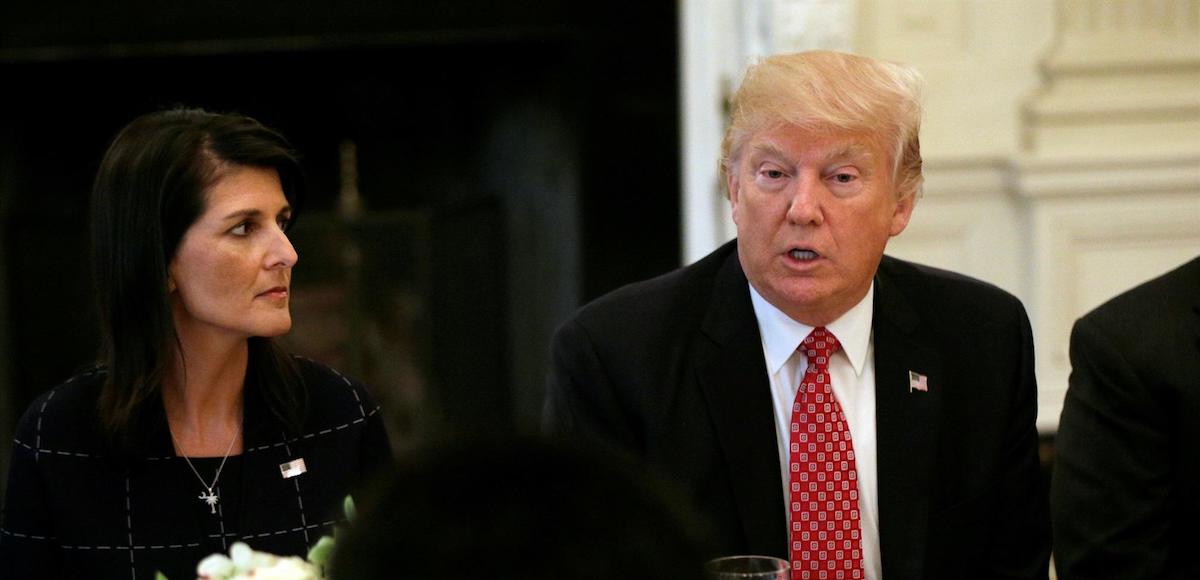 GOP Donor: "She Is Very Clear About Her intentions"
Nikki Haley, the former U.S. Ambassador to the United Nations (UN), intends to run for president in 2024 and will not run against Donald Trump.
The apparent future presidential candidate has told multiple Republican donors in recent weeks that she will in fact run for the highest office in the land, just not against President Trump.
"Nikki Haley is already telling donors she is running for president in 2024," one source who spoke to People's Pundit Daily (PPD) on the condition of anonymity said. She stressed it would only be "sooner if something were to happen with Trump."
Worth noting, the news of her refusal to challenge President Trump in 2020 will disappoint many in the D.C. Republican Establishment, who welcome a primary challenge to Mr. Trump.
They believe the Republican Party would be best served in the longterm if the incumbent president ends up losing his reelection bid in 2020. Mrs. Haley's name has been floated repeatedly as a potential challenger.
On October 9, 2018, the president held a send off at the White House for his top diplomat at the U.N., praising her for a job well done at the international body and in the administration.
The friendly farewell stood in stark contrast to other departures by high-level officials during the first two years of the Trump Administration.
The president tends to lavish praise on officials on their way out the door. More times than not, they have burned him, as was most recently the case with General James Mattis.
But unlike others, Mrs. Haley has defended President Trump's tactics and his America First Foreign Policy Doctrine, otherwise known as "principled realism."
While opposed to foreign intervention, principled realism is predicated on the principles of offensive realism. It calls for firm responses to regimes pursuing nuclear weapons, intercontinental ballistic missiles (ICBMs) or regional hegemony.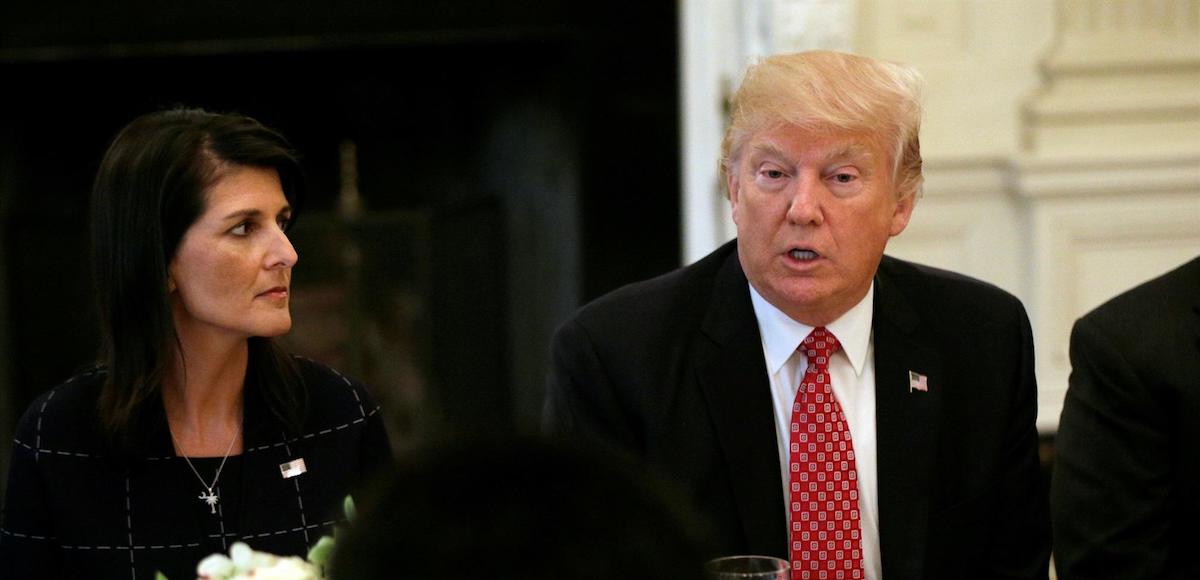 As U.S. Ambassador to the U.N., she was a supporter of President Trump's strategy to confront North Korea and Iran, though she herself holds far more hawkish views on foreign intervention and the use of military force.
Despite those differences of opinion, she carried out the president's agenda, including controversial decisions to move the U.S. Embassy from Tel Aviv to Jerusalem, and to withdraw the U.S. from UNESCO, citing badly-needed reforms and a continued anti-Israel bias.
The United Nations Educational, Scientific and Cultural Organization (UNESCO) has long been under fire for exposed corruption and bias that continues to go unaddressed.
On the day of the resignation announcement, she was asked about a potential future presidential bid. However, she was adamant about not eyeing a run for the presidency in 2020.
"No, I'm not running for 2020. I can tell you what I'll be doing is campaigning for this one," she said turning to the president.
According to donors and insiders, who tell PPD the former ambassador has not been shy about her presidential aspirations, it was the truth.
"Everyone obviously knows this," another donor said when asked if it was correct to characterize her plans as an open secret. "She is very clear about her intentions."