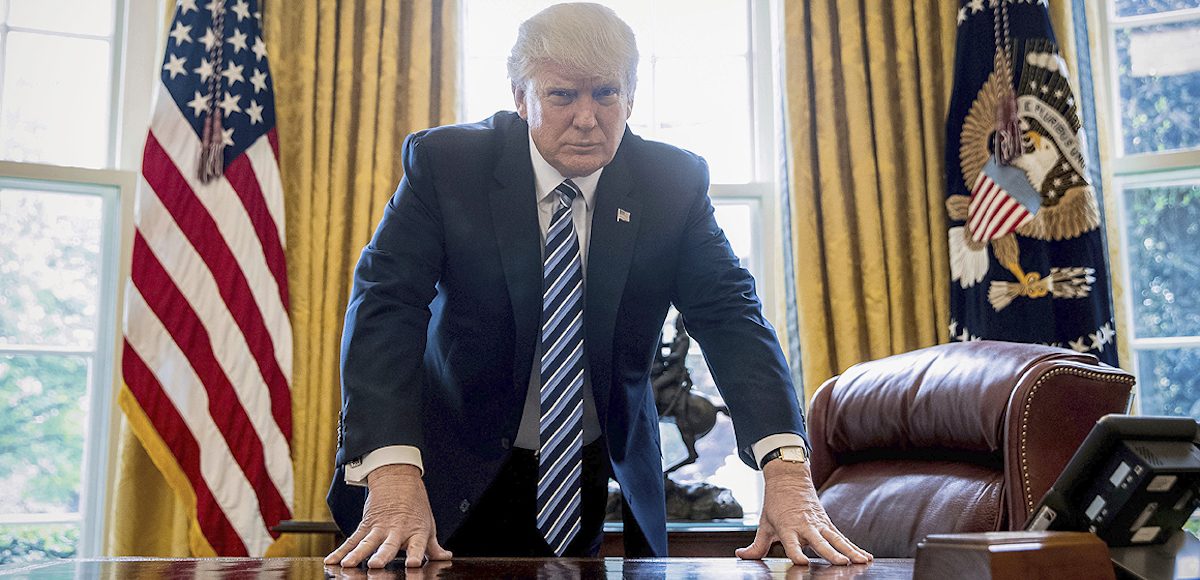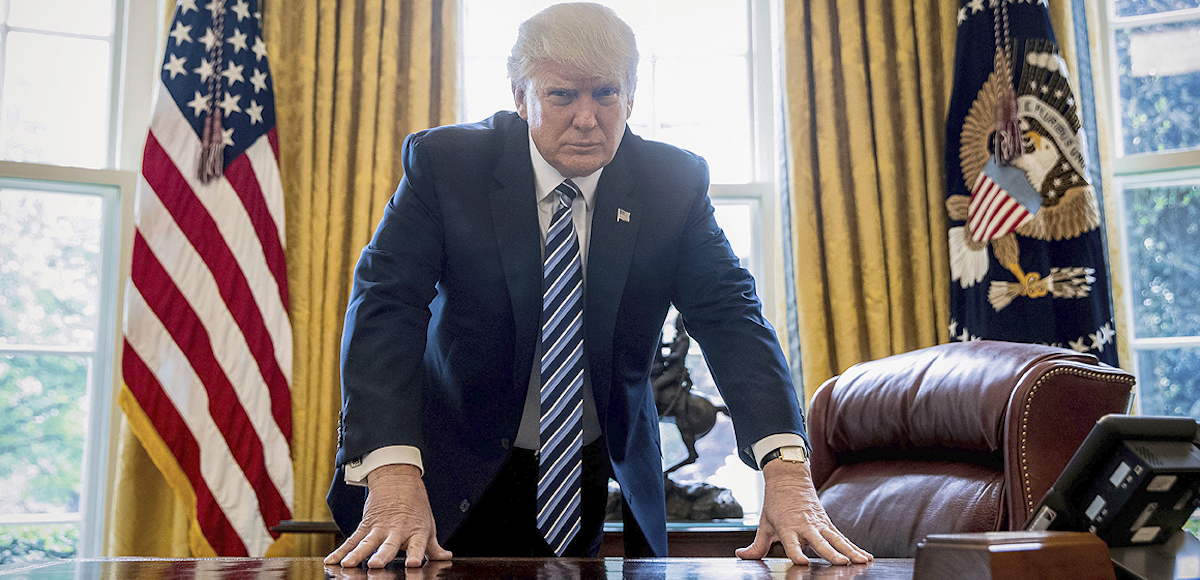 President: Thousands More Lives Will Be Lost If We Don't Act Now
In his first Oval Office address to the nation, President Donald Trump said he is "determined to end" the "cycle of human suffering" at the U.S. southern border with Mexico.
"There is a growing humanitarian and security crisis on the southern border," a serious- and sober-toned president told the nation. "We are out of space to hold them and we have no way to promptly return them to their country."
He called the situation at the southern border a "crisis of the heart and a crisis of the soul," one that "strains public resources."
"America proudly welcomes millions of lawful immigrants who would enrich our society and contribute to our nation," he added. "But all Americans are hurt by uncontrolled illegal immigration."
"Among those hardest hit are African Americans and Hispanic Americans."
The president characterized the southern border as a vast pipeline for meth, heroine and and other illicit drugs. The U.S. southern border serves as the entry point for an estimated 90% of the nation's illicit heroin.
As People's Pundit Daily (PPD) recently reported, the Justice Department (DOJ) announced the sentences for members of a notorious Mexican sex trafficking organization that "frequently" relies on the U.S. southern border to smuggle their victims.
"These children are used by vicious coyotes. One out of three women are sexually abused on the trek to the southern border," President Trump said. "Women are the biggest victims by far."
"This is the cycle of human suffering I am determined to end."
For over a decade, the Rendon-Reyes Trafficking Organization, based in Tenancingo, Tlaxcala, Mexico, has used the insecurity and lawlessness at the southern border to smuggle young women and girls to the U.S. from Mexico and Central America.

Female victims, some as young as 14 years old, are often lured into fraudulent romantic relationships by male members falsely promising them love and marriage. In other cases, some victims were forcibly abducted and, on one such occasion, the victim's child was also taken.
At the request of Democrats, it will be a steel barrier rather than a concrete wall. It is also what our border professionals want and need.
In October 2018, the White House announced the United States Mexico Canada Agreement (USMCA), a trade deal to replace the North American Free Trade Agreement (NAFTA).
While his opposition in the media and Democratic Party have argued he broke the promise to force Mexico to pay for the wall, he also cited trade as the means to offset the cost.
The USMCA represented the fulfillment of a campaign promise over trade and a means to claim Mexico will in fact end up paying on net.
"The wall will also be paid for indirectly by the great new trade deal we have made with Mexico," the president said, adding the partial government shutdown is solely "because Democrats will not fund border security."
President Trump initially requested $5 billion for his administration's proposal, while border personnel requested $5.7 billion.
"Democrats in Congress have refused to acknowledge the crisis, and they've refused to provide our great Border Patrol agents with the tools they need," he said. "This situation can be solved in a 45 minute meeting."
He told Americans he has again invited congressional leaders to the White House on Wednesday to negotiate an end to the shutdown and a response to the border crisis.
Last week, Democratic congressional leaders interrupted a presentation on border security in the Situation Room at the White House.
"Some have suggested a barrier is immoral," he said in reference to House Speaker Nancy Pelosi, D-Calif., who made the remark in a recent interview with Elle. "Then why do wealthy politicians build walls, fences and gates around their home?"
"They don't build walls around their homes because they hate the people on the outside, but because they love the people on the inside. The only thing immoral is for politicians to do nothing and allow more innocent people to be so horribly victimized."
He invoked the recent murder of Police Corporal Ronil "Ron" Singh, of Newman, Calif., whose widow just spoke to the president.
"Day after day, precious lives are cut short by those who have violated our borders. How much more American blood should we shed before Congress does its job?" he asked.
"Imagine it was your child, your wife, your husband, whose life was shattered and totally broken."
President Trump also urged "every citizen" to call Congress and tell them to finally secure the southern border after decades of broken campaign promises.
"This is a choice between right and wrong; justice and injustice. This is about whether we fulfill our sacred duty to the American citizens we serve," he said in conclusion. "When I took the oath of office, I swore to protect this country and that's what I'll always do, so help me God."
Speaker Pelosi and Senate Minority Leader Chuck Schumer, D-N.Y., called the border crisis "manufactured" in a televised rebuttal to the president's Oval Office address.