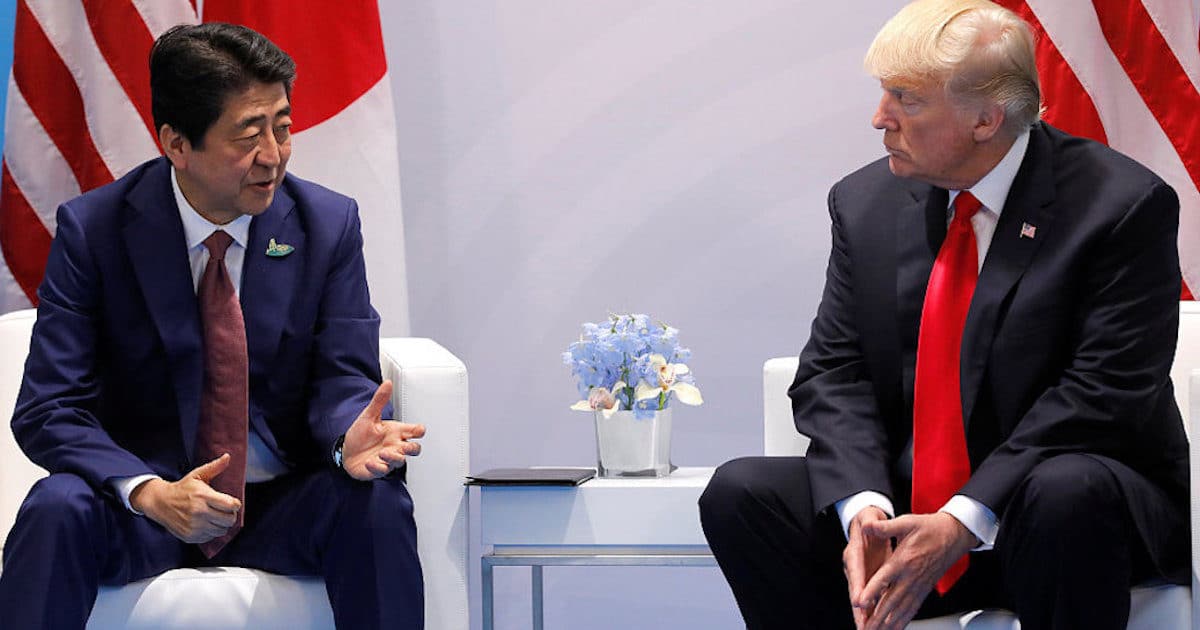 U.S.-Japan Trade Deal Includes Lowering Tariffs on U.S. to TPP Levels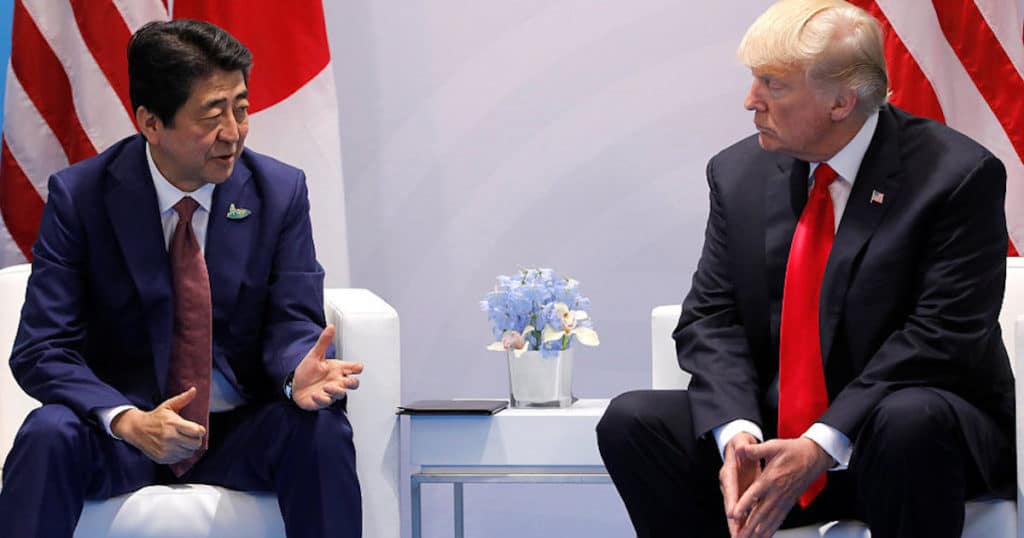 President Donald Trump announced what Japanese Prime Minister Shinzō Abe called a "win-win" U.S.-Japan trade deal at the G7 in Biarritz, France.
The deal includes Japan lowering tariffs on the U.S. to levels agreed upon in the Trans-Pacific Partnership (TPP), a very unpopular trade deal negotiated under Barack Obama.
President Trump campaigned on withdrawing the U.S. from the TPP, which he did almost immediately after inauguration. He promised to renegotiate trade deals and lower tariffs on the U.S. bilaterally, rather than multilaterally.
"We've been working on a deal with Japan for a very long time," President Trump said at the G7. "It involves agricultural and it involves eCommerce. It's billions and billions of dollars."
"It's a very big agreement and we've agreed in principle. Now we're just papering it."
Trade has taken centerstage at the G7 this year in France, which is hosted by French President Emmanuel Macron.
Separately, President Trump met with Canadian Prime Minister Justin Trudeau about the deal negotiated to replace the North American Free Trade Agreement (NAFTA). Approval of the deal is currently being held up by Democrats in the U.S. Congress.
Another key takeaway from the U.S.-Japan trade deal is that President Trump is building allies against China in the region. On Friday, China announced a new round of tariffs on U.S. goods.
Negotiations broke down just before a deal was reached amid Chinese hopes Joe Biden will defeat President Trump in 2020.
Of the G7 nations, Japan is the largest recipient of U.S. exports behind Canada. Year-to-date, the U.S. has exported $148.6 billion to Canada and $36.8 billion to Japan.