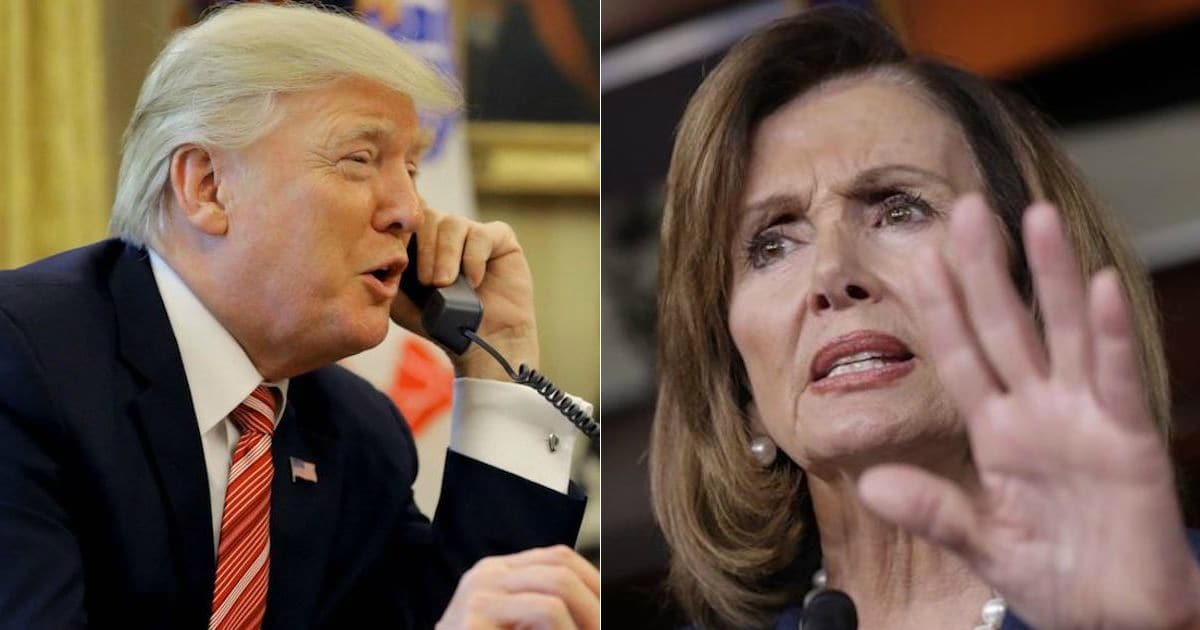 House Democrats Push First Partisan Impeachment in Modern U.S. History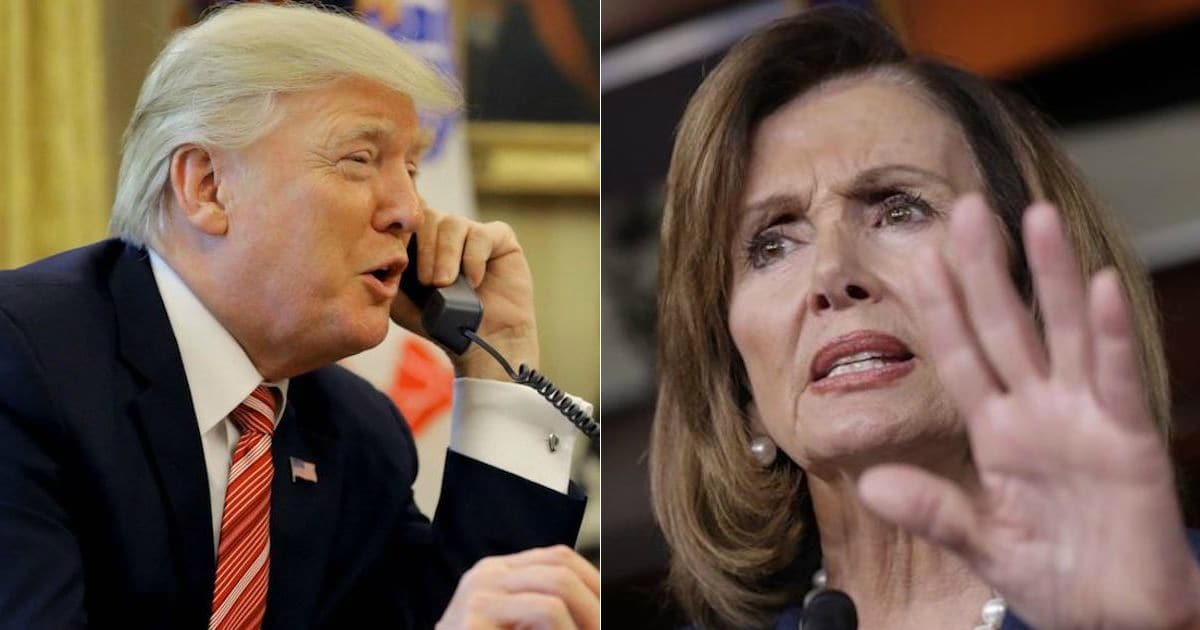 Democrats in the U.S. House of Representatives voted on Wednesday to approve articles of impeachment against President Donald J. Trump. The 45th President is only the third to be impeached in U.S. history.
But it is the first time in modern history a partisan majority impeached a sitting President of the United States without any support from the minority.
Article I accusing the president of "abuse of power" passed over bipartisan opposition. The vote was 230-197. Two Democrats—Reps. Collin Peterson, D-Minn., and Jeff Van Drew, D-N.J.—joined all Republicans to vote against the measure.
Numerous Democrats clapped when the vote on the first article of impeachment closed. Several Republicans booed in response.
Article II accusing the president of "obstruction of Congress" also passed over bipartisan opposition. The vote was 229-198. Three Democrats—Reps. Collin Peterson, D-Minn., Jeff Van Drew, D-N.J., and Jared Golden, D-Me.—joined all Republicans to vote against the measure.
Rep. Tulsi Gabbard, D-Ha., voted "present" on both articles of impeachment.
While successful, the impeachment effort represented a failure to meet the very standard set by majority leaders of the Democratic Party, themselves. Rep. Van Drew announced he will leave the Democratic Party and become a Republican following that failure.
Impeachment is so divisive to the country that unless there's something so compelling and overwhelming and bipartisan, I don't think we should go down that path, because it divides the country.

House Speaker Nancy Pelosi, D-Calif., March 11, 2019
If the evidence isn't sufficient to win bipartisan support for this, putting the country through a failed impeachment isn't a good idea.

House Intelligence Chairman Adam Schiff, D-Calif., March 11, 2019
Impeachment should not be partisan. You have to be in a situation to undertake impeachment where you believe that once all the evidence is public, not a majority but a good fraction of the opposition voters who supported the president would say, 'Well, they had to do it. It was the right thing to do.'

House Judiciary Chairman Jerrold Nadler, D-N.Y.., September 20, 2018
Chairman Nadler argued throughout the impeachment of William Jefferson Clinton it should "never" be done with the support of one party.
There must never be a narrowly voted impeachment or an impeachment substantially supported by one of our major political parties and largely opposed by the other. Such an impeachment would lack legitimacy, would produce the divisiveness and bitterness in our politics for years to come.

House Judiciary Chairman Jerrold Nadler, D-N.Y.., 1998
He echoed that sentiment in more recent prior statements.
"If you're serious about impeaching a president, it cannot and should not be done on a partisan basis," he said in a February 2018 MSNBC interview. "You have to have, at least by the end of the process, buy-in from the Republicans, or at least a good number of Republicans."
The proceedings were sparked by a complaint filed by partisan CIA analyst. The complaint alleged President Trump sought to pressure Ukrainian President Volodymyr Zelensky to investigate allegations of corruption against former Vice President Joe Biden, and his son, Hunter Biden.
Both world leaders have repeatedly denied the accusations and the White House released a transcript of their July 25 telephone call as evidence that no wrongdoing occurred during the conversation.
Meanwhile, President Trump largely ignored the votes while holding a big rally attended by thousands in Battle Creek, Michigan.
"By the way, it doesn't really feel like we're being impeached. The country is doing better than ever before and we did nothing wrong," he said. "We have tremendous support."
Recent polls show the president's approval rating rising, him leading all his potential Democratic challengers both nationally and in battleground states, and voters opposed to impeachment and removal.