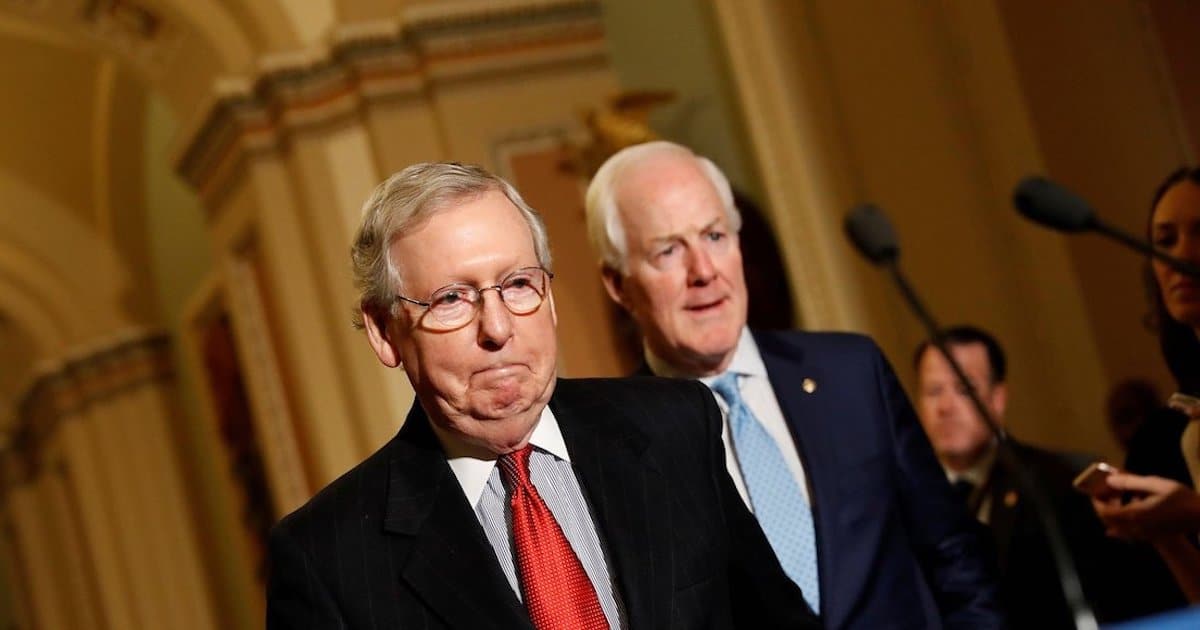 Majority Leader Mitch McConnell, R-Kty., took to the floor of the U.S. Senate and issued a warning following the impeachment of President Donald J. Trump. He appealed to senatorial pride and warned against ignoring the historic role the upper chamber plays in moments of "partisan fervor."
On Wednesday, Democrats in the U.S. House approved two articles of impeachment over bipartisan objection.
Here are a few statements from Leader McConnell's speech:
If the Senate blesses this low bar for impeachment, we'll invite the impeachment of every future president.
House Democrats want to embrace new rules for this president because they feel uniquely enraged.
But long after the partisan fervor of this moment has passed, the damage to this republic will remain.
If the Senate blesses this slapdash impeachment, then we invite an endless parade of impeachable trials.
We'd be giving future Houses of either party new power to paralyze the Senate at their whim.
If the Senate blesses this, and if the nation accepts this, impeachments will cease to be a once in a century event.
Real statesmen would've recognized—no matter how you view this president—this would upend our entire system.
It would be an unprecedented constitutional crisis if the Senate agrees to set the bar this low, forever.
It's clear what this moment requires. It requires us to fulfill our purpose. The framers designed the Senate to take the longview for our republic.
The Senate exists for moments like this. That's why this body has the ultimate say in impeachments. The framers knew the House would be too vulnerable to violent emotions and transient factionalism.