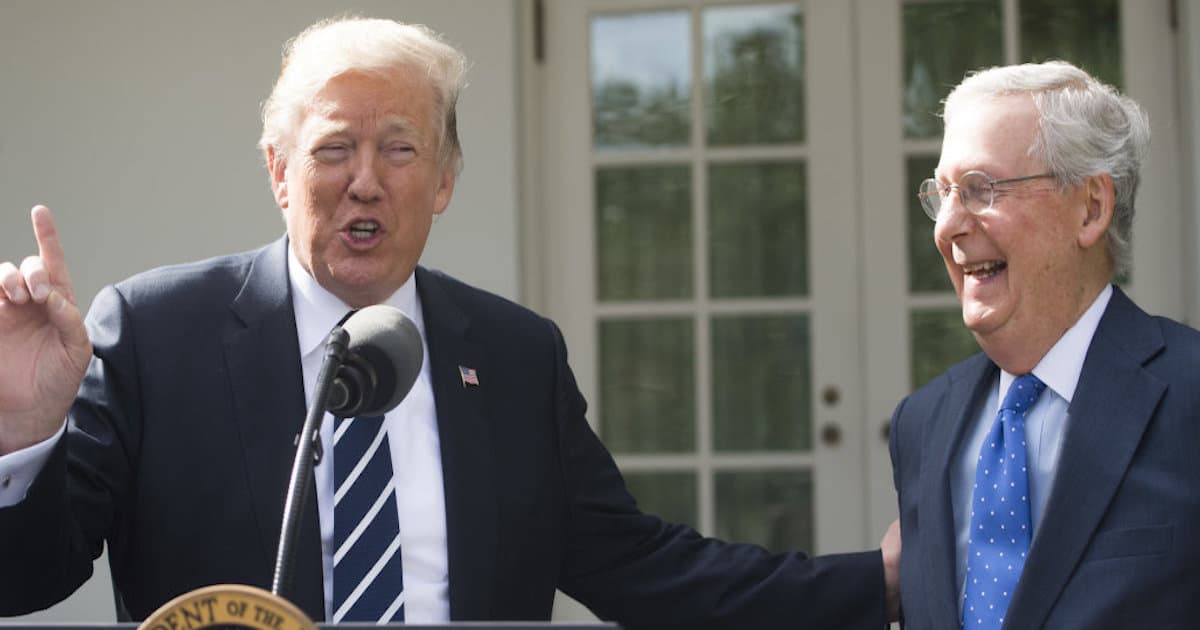 With McConnell's Help, President Trump Has Notched Three Records In Three Years For Most Federal Appeals Judges Appointed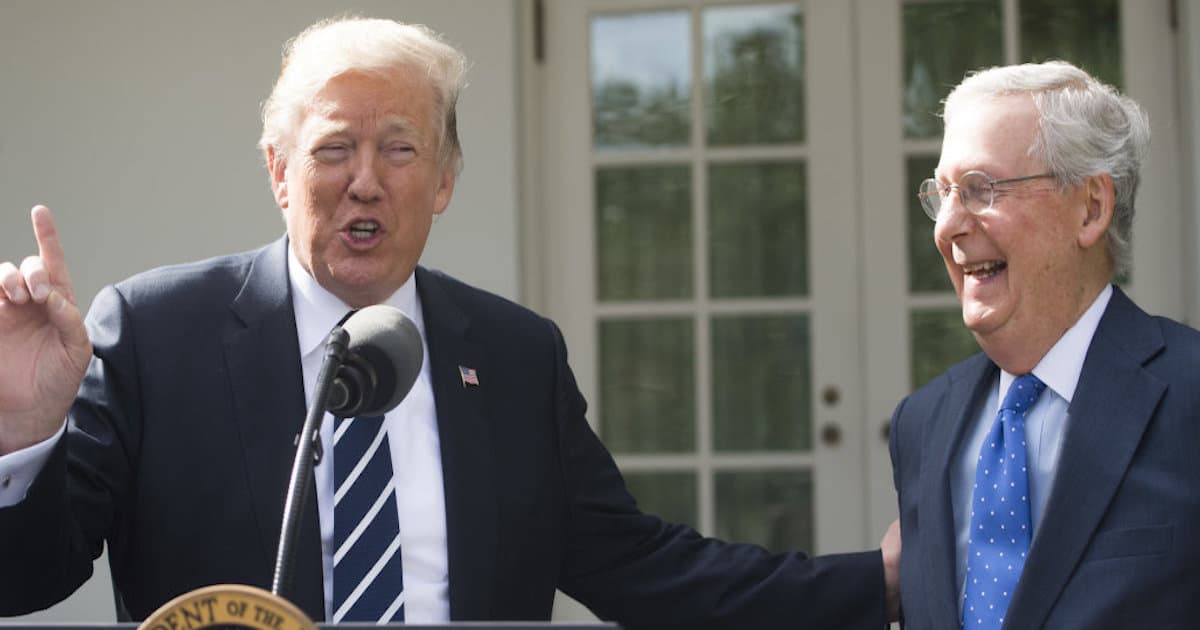 President Donald J. Trump has set another record for the appointment of federal judges in his third year, and has done so each year since his inauguration.
In total, President Trump has put 187 judges on the federal bench. The surpasses the 169 and 166 new judges George W. Bush and Bill Clinton placed in their first three years, respectively.
In addition to appointing Justices Neil Gorsuch and Brett Kavanaugh to the U.S. Supreme Court (SCOTUS), President Trump also placed 133 district court judges, 50 circuit court judges, and another 2 on the U.S. Court of International Trade.
U.S. Courts of Appeals
There are 13 appellate courts that sit below the U.S. Supreme Court. Ninety-four federal judicial districts are organized into 12 regional circuits, each of which has a court of appeals.
The thirteenth is the Court of Appeals for the Federal Circuit. It has nationwide jurisdiction to hear appeals in specialized cases.
For many plaintiffs, the U.S. Courts of Appeals—the nation's second-highest court—will have the final say unless the High Court decides to hear their case.
When President Trump took office, nine of those 13 circuit courts were dominated by Democratic appointees. Now, seven of them are Republican-appointed majorities.
On November 14, the U.S. Senate approved a nominee to the U.S. Court of Appeals for the Second Circuit in Manhattan. That appointment flipped the court from a Democratic- to a Republican-appointed majority.
On December 10 and 11, the U.S. Senate approved Patrick Bumatay, 40, and Lawrence VanDyke, 47, to sit on the Ninth Circuit Court of Appeals. The San Francisco-based Ninth Circuit was among the most liberal in the land.
The Atlanta-based Eleventh Circuit Court of Appeals has also been flipped to a Republican-appointment majority. It hears appeals from Alabama, Georgia and Florida, but has been dominated by Democratic appointees.
The 50 total circuit-court judicial appointments for Mr. Trump are by far the most for any modern president's first term. Barack Obama boasted just half that number (25) at this point in his first term. In fact, at the end of his eight years, Mr. Obama had appointed 55.
While more than 1 in 4 circuit court judges were appointed by President Trump, two-thirds of the slots he filled were previously held by Republican-appointed judges.
Previous Records
Worth noting, President Trump and Senate Majority Leader Mitch McConnell, R-Kty., have been reshaping these federal courts, together.
On December 14, 2017, President Trump set a record for the most federal appeals judges confirmed during the first year of a presidency. The U.S. Senate confirmed the twelfth nominee that day, breaking the previous record held jointly by Presidents Richard M. Nixon and John F. Kennedy.
In August 2018, the U.S. Senate confirmed the nominations of Julius Ness Richardson (81 – 8) and A. Marvin Quattlebaum Jr. (62 – 28), both for the U.S. Court of Appeals for the Fourth Circuit.
With those two confirmations, President Trump and Leader McConnell had pushed through 26 federal appeals court judge confirmations. It was two more than the previous year's record and the highest number for a second-year presidency.
Future Vacancies and the 2020 Election
There remains just one circuit court vacancy left to fill, though more could open up in 2020. But more consequential will be the vacancies to fill over the next four years.
Democrats have long resisted making judicial appointments a campaign issue for two reasons. First, voter intensity tends to work against them.
In 2016, President Trump handily won voters who cited U.S. Supreme Court appointments as "most important" to their vote, and was the choice for voters who found it "important" to their vote.
Second, polls consistently show voters overall do not agree with judicial activism. For instance, voters viewed Justice Gorsuch as more "mainstream" than Mr. Obama's appointees.
However, the break-neck pace by which Mr. Trump has filled circuit court vacancies has resulted in increased focus on the judiciary as an issue. The impact of that scrutiny could be less certain.