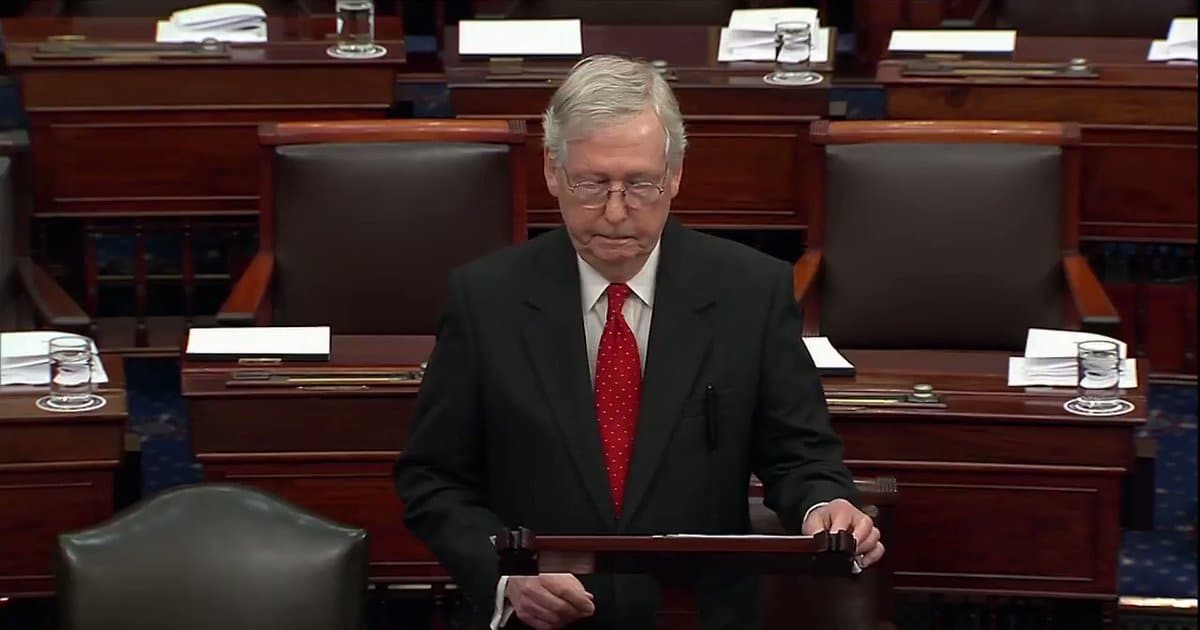 Day 1 Impeachment Trial: Chief Justice John Roberts Admonishes Both Sides
After a 12-hour first day in the impeachment trial of Donald Trump, the U.S. Senate approved rules that largely mirror the trial for Bill Clinton in 1999. The rules adopted were a victory for the White House
Debate ran into the middle of the night after Democrats proposed 11 amendments, all of which failed.
In what will undoubtedly be known as a historic moment, Chief Justice John Roberts admonished both the impeachment managers and the president's defense team.
Rep. Jerry Nadler, D-N.Y., a Democrat impeachment manager, was speaking in support of the eighth amendment proposed by Senate Minority Leader Chuck Schumer, D-N.Y., which would've immediately subpoenaed former National Security Advisor John Bolton.
But Rep. Nadler proceeded to lecture the U.S. Senate, gearing his remarks more toward Democrats' efforts to retake control of the upper chamber than to persuade those serving as jurors.
"The president is on trial in the Senate, but the Senate is on trial in the eyes of the American people. Will you vote to allow all the relevant evidence to be presented here? Or will you betray your pledge to be an impartial juror?
He accused U.S. Senators of being "complicit" in "the coverup".
"So far I'm sad to say I see a lot of senators voting for a coverup, voting to deny witnesses, an absolutely indefensible vote, obviously a treacherous vote."
"There were good reasons why all 100 senators agreed two decades ago that the Senate should not cross these bridges before we came to them," Leader McConnell said. "We will not let the architects of the unfair House process convince the Senate to rewrite our rules just for President Trump."
The president's legal team unloaded on Rep. Nadler, who echoed insinuations made earlier by other Democrat impeachment managers.
"Mr. Nadler came up here and made false allegations against our team. He made false allegations against all of you," Pat Cipollone said. "He accused you of a cover-up. He's been making false allegations against the president. The only one who should be embarrassed, Mr. Nadler is you, for the way you've addressed the United States Senate."
"This is the United States Senate. You're not in charge here," he said. "It's about time we bring this power trip in for a landing."
At 1:30 AM EST, Democrats tried one last time to amend the rules proposed by Leader McConnell. Senator Schumer introduced an amendment that would've allowed Chief Justice Roberts to decide the appropriateness of witnesses.
Senate Republicans tabled the measure 53 to 47, arguing the U.S. Constitution grants the U.S. Senate the "sole" power over impeachment trials.