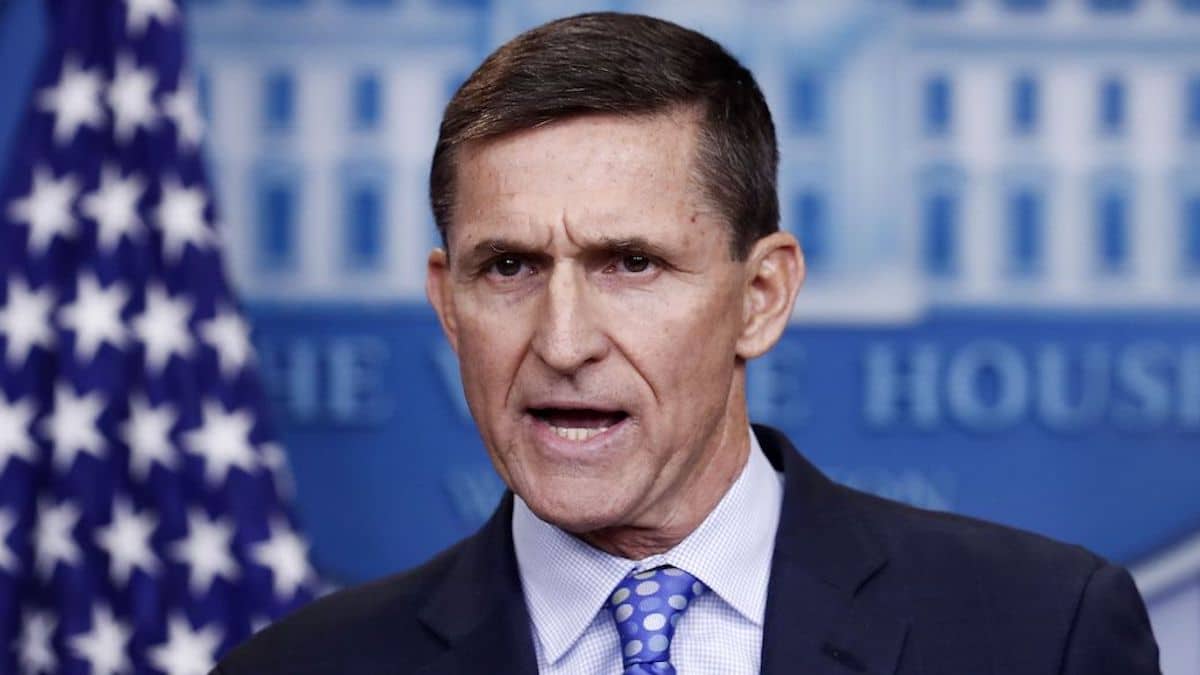 Declassified List of Names James Clapper, John Brennan and Obama's Chief of Staff Denis McDonough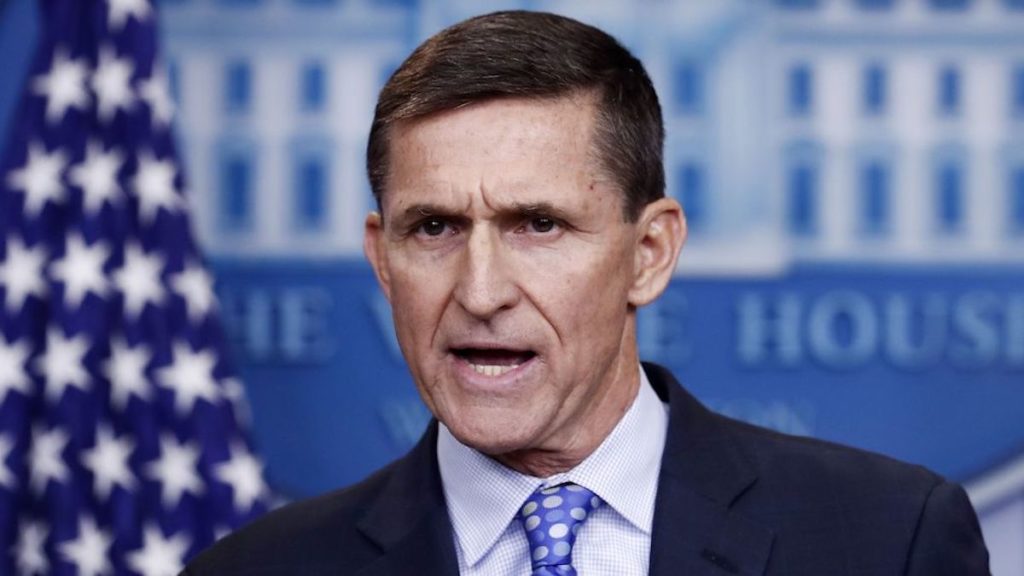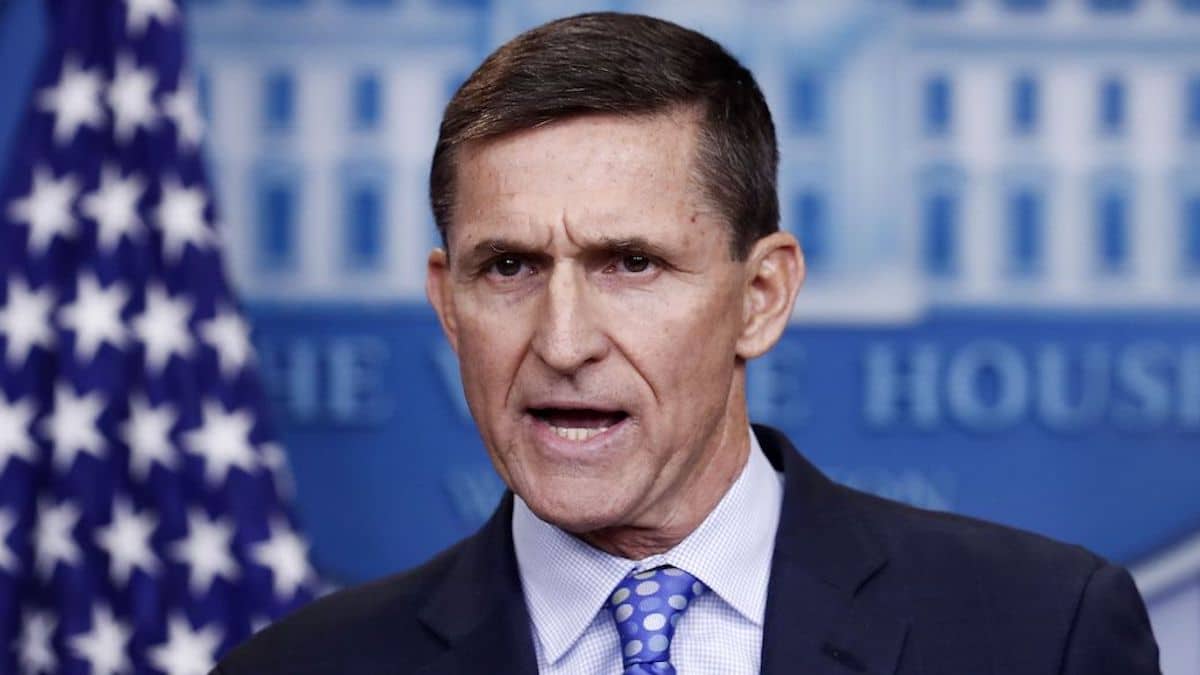 Washington, D.C. (PPD) — A declassified list of Obama Administration officials who sought to unmask Michael Flynn include former Vice President Joe Biden and White House Chief of Staff Denis McDonough. The full list was first reported by CBS News reporter Catherine Herridge.
The list also names the former Central Intelligence Agency (CIA) Director John Brennan, former DNI James Clapper, the former U.S. Ambassador to the United Nations (UN) Samantha Powers and fired former Federal Bureau of Investigation (FBI) Director James Comey.
"On 8 May 2020 I declassified the enclosed document, which I am providing to you for your situational awareness," Acting DNI Ric Grenell wrote to Senator Chuck Grassley, R-Iowa, and Senator Ron Johnson, R-Wisc., on May 13. The former is the chairman of the Senate Finance Committee and the latter the chairman of the Senate Homeland Security Committee.
General Paul M. Nakasone, the Director of the National Security Agency (NSA), wrote in a memorandum to Mr. Grenell that the "revised list" contains the names of officials who submitted requests to the NSA from November 8, 2016 to January 31, 2017, "to unmask the identity of former National Security Adviser, Lieutenant General Michael T. Flynn (USA-Ret.)."
"The original list was in alphabetical order; the revised list is in chronological order, including the date the request was received."
Andrew Bates, rapid response for the Biden campaign, flipped out on Twitter following the release of the documents. He attacked Ms. Herridge, who is not at all viewed as a partisan" or "rightwing hack".
The U.S. Justice Department (DOJ) dropped its case against Lt. General Flynn after "newly discovered and disclosed information". On January 24, 2017, federal agents interviewed Lt. General Flynn under false pretenses and without counsel about a conversation he had with Russian Ambassador Sergey Kislyak.
At the time of the conversation, Lt. General Flynn was the top foreign policy adviser to then-President-elect Donald Trump. Handwritten notes in the documents show the "goal" was to "get [Flynn] to admit breaking the Logan Act," a 1799 law widely viewed as unconstitutional. It has never been successfully used in a prosecution against anyone, ever.
The declassified list suggests Mr. Biden was not being truthful last week when asked about his knowledge of the now-disgraced investigation. In an interview with George Stephanopoulos on Good Morning America, he denied knowingly anything about it.
"I know nothing about those moves to investigate Michael Flynn," Mr. Biden claimed.
Of note regarding the list are both the sheer number of unmasking requests submitted to NSA and the dates those requests were made.
The request from Mr. Biden on January 12, 2017, was made the same day David Ignatious revealed content of the leaked transcripts in The Washington Post. The request by Chief of Staff McDonough was made on January 5, 2017, also the same day of the now-infamous meeting with Mr. Obama, himself, memorialized in an email by Susan Rice.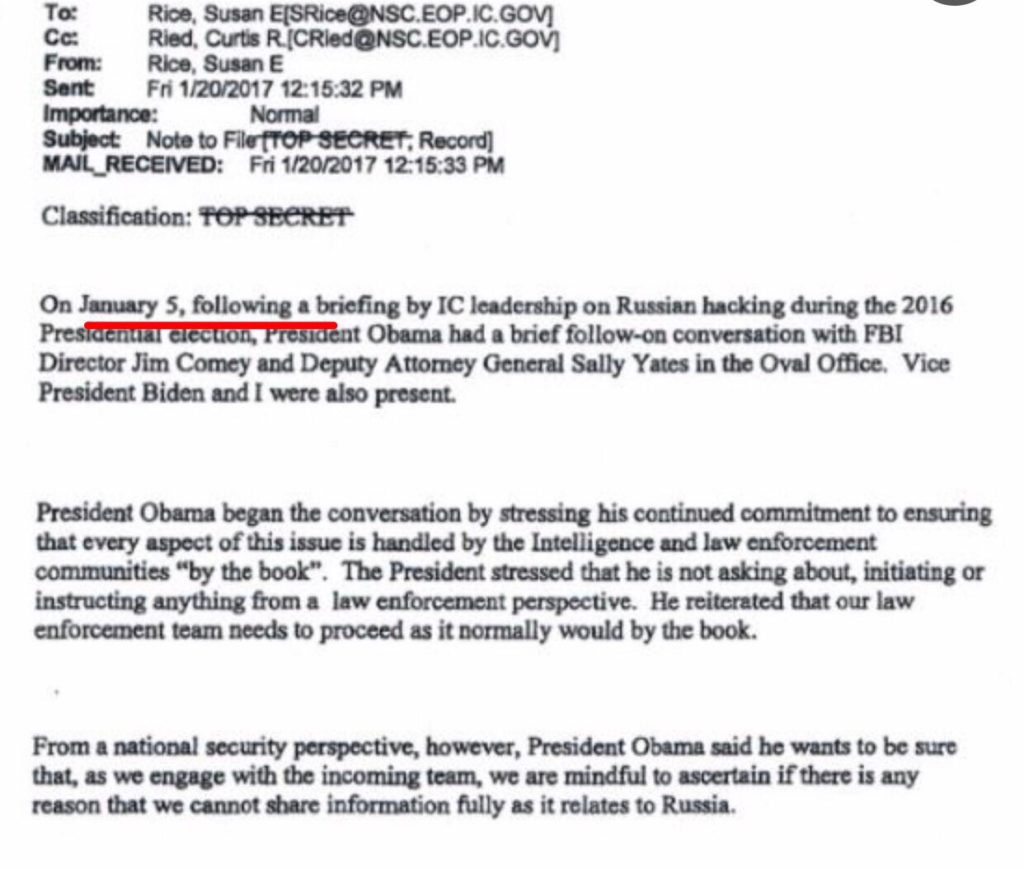 On September 8, 2017, Susan Rice admitted under oath before the House Intelligence Committee that there was no "intelligence" or "evidence" of "collusion" or "conspiracy".
"I don't recall intelligence that I would consider evidence to that effect that I saw prior — of conspiracy prior to my departure," she conceded under questioning from former Rep. Trey Gowdy, R-S.C. "I don't recall intelligence or evidence to that effect."
When asked to clarify what cause they had to suspect they could not "share information fully as it relates to Russia," she said Lt. General Flynn viewed it as a declining power and China as the greater threat.
"The Senate must immediately hold hearings on this!" Senator Rand Paul, R-Kty., tweeted after the release of the list. "Clapper, Comey, Brennan and even Biden owe it to the American people. They should testify under oath. What did the former president know?"