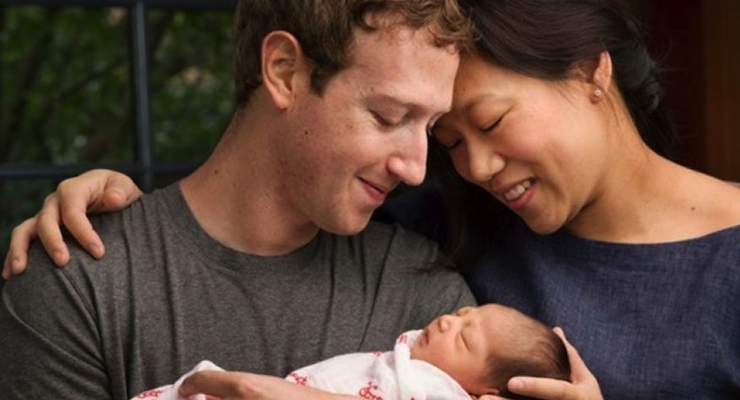 Facebook CEO Mark Zuckerberg and his wife, Priscilla Chan, announced on Tuesday the birth of their daughter, Max, and also pledged to give away 99% of their Facebook shares. The total adds up to roughly $45 billion, which will go to such causes as fighting disease, improving education and "building strong communities." The couple had previously pledged to give away at least half their assets during their lifetime, but hadn't provided specifics.
"It's a world where our generation can advance human potential and promote equality — by curing disease, personalizing learning, harnessing clean energy, connecting people, building strong communities, reducing poverty, providing equal rights and spreading understanding across nations," Zuckerberg posted on his Facebook page.
"We are committed to doing our small part to help create this world for all children," they added. "We will give 99% of our Facebook shares — currently about $45 billion — during our lives to join many others in improving this world for the next generation."
The couple said that they will create the Chan Zuckerberg Initiative in order to carry out the pledge, which will pursue those goals through a combination of charitable donations, private investment and promotion of government-policy reform.