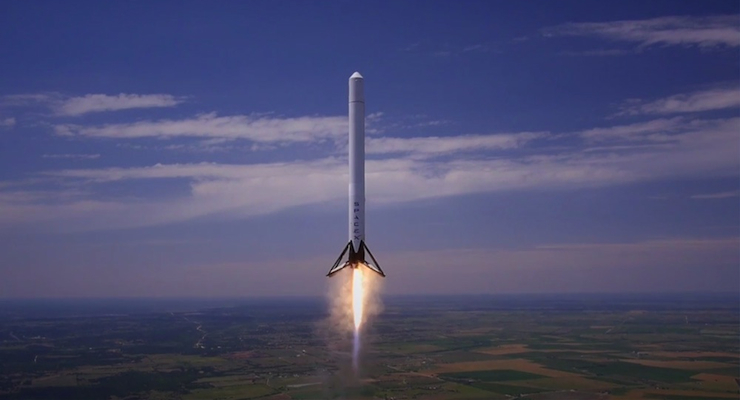 SpaceX said it will resume flights as early as next week after locating the cause of an explosion that destroyed a rocket-satellite combo back in September. The Hawthorne, California-based company is aiming for a Sunday, Jan. 8, flight from Vandenberg Air Force Base, the Los Angeles Times reported Monday.
"Clearly, they're being extra cautious," said Marco Caceres, senior space analyst for the Teal Group. "SpaceX usually pushes ahead a lot faster. So it seems like they're not rushing ahead at this point, which is a good thing."
The company said Monday its investigation of the Sept. 1 explosion found that a tank failed within the larger, second-stage liquid oxygen tank. SpaceX claims to have investigated some 3,000 channels of video and telemetry data that accounts for just 93 milliseconds from the first sign of trouble to the explosion.
SpaceX plans to launch 10 satellites for Iridium Communications Inc (NASDAQ:IRDM) on a Falcon 9 rocket. The satellites will be used to provide mobile communications on land, sea and air.
However, the first planned launch still need the seal of approval from the Federal Aviation Administration (FAA).
Iridium says it in a tweet that it is pleased with the SpaceX's announcement and target launch date. SpaceX previously said it expected to return to flight as soon as November. But that anticipated launch date slipped back to December, and then January.
The explosion at Cape Canaveral Air Force Station destroyed a satellite that was to be managed by Israeli satellite operator Spacecom and was also to help Facebook Chief Executive Mark Zuckerberg bring high-speed internet access to remote parts of Africa.