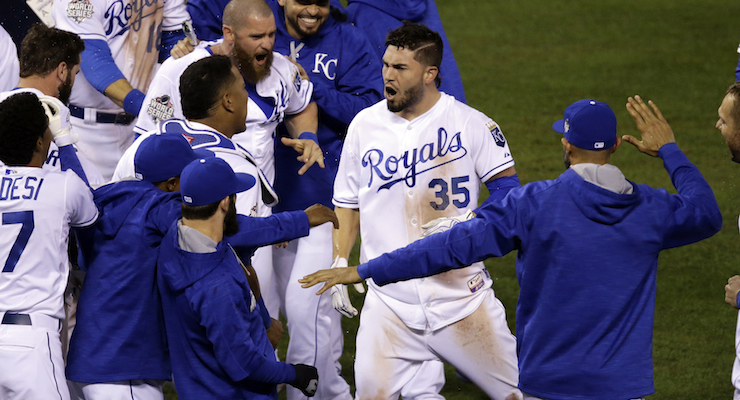 The Kansas City Royals topped the New York Mets 5-4 in the 14th inning following Alex Gorgon hitting a solo homer to tie it up in the ninth. It was the longest Game 1 in World Series history, the third longest World Series game ever and, arguably, the most exciting first game in a World Series.
Royals Gold Glove first baseman Eric Hosmer hit a game-winning sacrifice fly in the 14th ended a Tuesday game that stretched five hours and nine minutes into Wednesday morning.
"Just trying to put the ball in play, trying to get that run in," said Hosmer about his walk-off sac fly. "The bullpen, the way they shut it down for us right there, as an offense we had to do something. "Obviously, I wanted to redeem myself for what happened earlier. That's the beauty of this game, you always get a chance to redeem yourself. I just can't thank my teammates enough, [Gordon] and everybody picking me up right there and giving me another opportunity."
Gordon hit a one-out homer in the bottom of the ninth off Mets closer Jeurys Familia, tying the score at 4. It was Familia's first blown save since July 30.