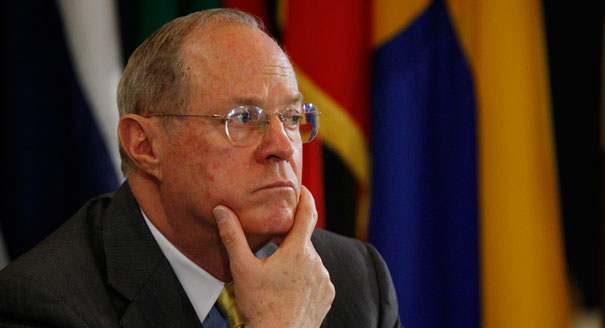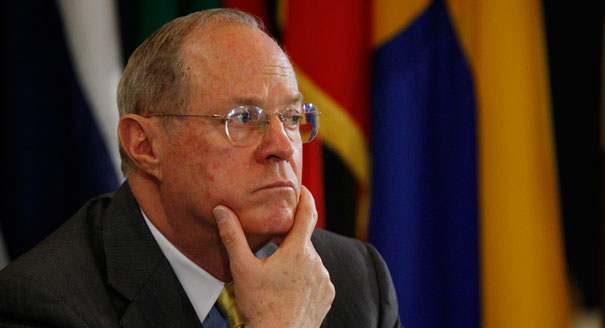 The Supreme Court heard arguments on whether the administration of President Barack Obama exceeded its authority in trying to regulate greenhouse gas emissions. The utility industry, the U.S. Chamber of Commerce and 13 states led by Texas asked the court to rule that the EPA overstepped its authority by trying to regulate greenhouse gas emissions through the permitting program.
Predictably, the conservative justices were skeptical of the U.S. Environmental Protection Agency's argument, and liberal justices seemed generally in their typical fall-down supportive posture over the EPA power grab. But Justice Anthony Kennedy, who typically holds and would seem again to hold the swing vote on the nine-member high court, clashed with the Obama administration's lawyer, Solicitor General Donald Verrilli.
"I can't find a single precedent that strongly supports your position," Kennedy said.
Judging from the questions posed by the justices, it seems clear the court is highly unlikely to revisit a landmark 2007 case, Massachusetts v. EPA, when on a 5-4 vote the court ruled that greenhouse gases from vehicles was a pollutant and could potentially be regulated under the air pollution law.
"Greenhouse gases are not included within the (permitting) program at all," said Peter Keisler, representing the American Chemistry Council among two dozen manufacturing and industry groups that want the court to throw out the rule.
Justice Kennedy joined the court's four liberal justices in the 2007 ruling in Massachusetts v. EPA.
The justices are weighing just one of the administration's new and various climate change regulations, focusing on whether or not the EPA has authority under the Clean Air Act to regulate greenhouse gases under a program for stationary sources of pollution, such as power plants and oil refineries. Thus, even if the court rules against the Obama administration it doesn't necessarily mean that it will have a huge impact on the new EPA power grab.
The court can draw from several options available if it finds against the government's presupposition that greenhouse gases should be regulated under the "prevention of serious deterioration," or PSD program, which requires any new or modified major polluting facility to obtain a permit before any new construction is done. However, the regulation is vaguely written to state if it emits "any air pollutant."
The court could ask Congress or the administration to refine specific pollutants, for example, or rule it cannot write that law without congressional legislation, altogether. The program requires facilities to install the best available technology to control emissions of specific pollutants. Another alternative discussed by the justices would require facilities already subject to the permit program for other air pollutants to be regulated for greenhouse gases, but would exempt other facilities.
Or, even in another alternative, the court could exempt all facilities from the program in relation to greenhouse gases, closer to the first option.
A ruling is expected and will be given by the end of June.