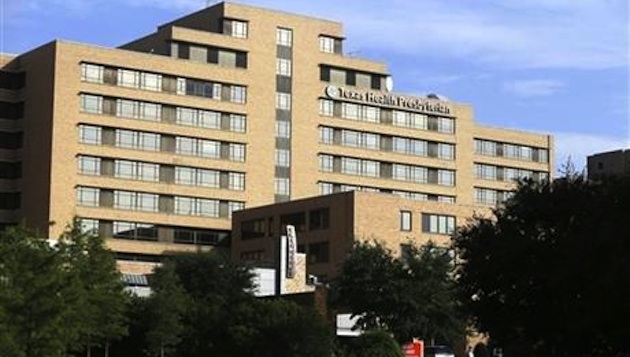 The Health Presbyterian Hospital has confirmed Texas Ebola patient Thomas Eric Duncan, a Liberian national, died Wednesday.
According to a hospital statement, Duncan died at 7:51 a.m. on Wednesday morning despite receiving the experimental serum that showed promise in past patients.
"Mr. Duncan succumbed to an insidious disease, Ebola. He fought courageously in this battle. Our professionals, the doctors and nurses in the unit, as well as the entire Texas Health Presbyterian Hospital Dallas community, are also grieving his passing. We have offered the family our support and condolences at this difficult time," the statement read.
Duncan was the first person diagnosed with the deadly virus on U.S. soil, and had been given the experimental medication brincidofovir. A hospital in Nebraska said it is using the same drug to treat an American journalist who was airlifted from Liberia and arrived Monday.
He had been in critical condition and on a ventilator and a kidney dialysis before his death.
Duncan had been in isolation since Sept. 28.
Texas state health officials said they are monitoring 10 people who had close contact with Duncan and 38 others who came into contact with that group to see if anyone had developed signs of infection. So far, no one has shown any symptoms, health officials said.