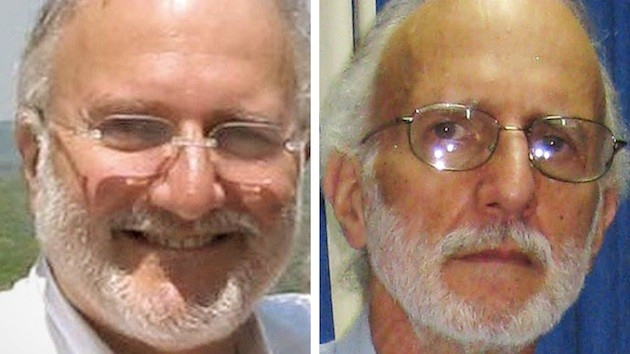 American Alan Gross has been released from Cuba after five years in prison and is on his way back to the United States, People' Pundit Daily confirms. A senior Obama administration official told PPD that Gross departed from Cuba on a U.S. government plane Wednesday morning.
"Mr. Gross was released on humanitarian grounds by the Cuban government," the official said. "And the release was at the request of the United States."
U.S. officials say the Obama administration plans to start talks with Cuba on normalizing full diplomatic relations and opening an embassy, a controversial decision that will no doubt received blowback from Republicans in both houses of Congress who back and have the backing of Cuban-Americans.
President Obama is expected to speak about the long-awaited release of Mr. Gross around 12:00 P.M. on Wednesday. The release follows years of desperate appeals by Gross, his family, and what many considered to be a lack of attention from the White House. Those closest to the family say that the administration only became responsive to the situation in recent months.
His wife, Judy Gross, said earlier this year that she feared for his life, saying he might do "something drastic."
Gross was arrested in 2009 while working to set up Internet networks for the island's Jewish community on a contract with the U.S. government's Agency for International Development. Washington argues that his activities were humanitarian, and he says he posed no threat to Cuba.
However, some aspects of his work allegedly violated Cuban law, and Gross' documents show he tried to avoid detection. Havana considers such USAID programs an affront to its sovereignty, and Gross was convicted under a statute governing crimes against the state.
Gross staged a hunger strike in April to protest his confinement and pressure Washington and Havana to resolve his case. He ended it after nine days at the request of his mother, Evelyn Gross, who died June 18 in Texas at age 92.