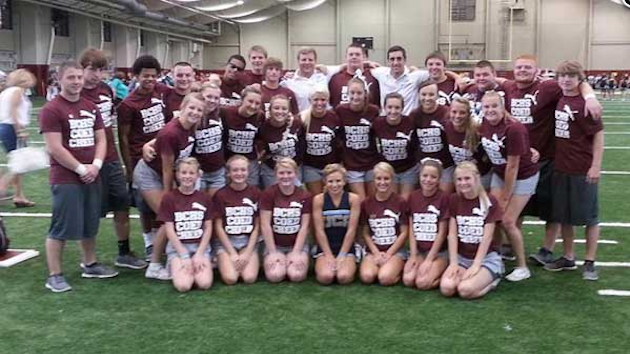 A chartered bus carrying a cheerleading team to a tournament in Florida was struck early Thursday by an alleged drunken driver just north of Atlanta.
WAVE-3 reported that the head-on crash occurred near the I-75/I-28 interchange, located just north of Atlanta. The bus, which was carrying 29 cheerleaders, chaperones and a driver, was headed from LaRue County, Ky.,  to Orlando. Bullitt County Public Schools Superintendent Keith Davis said no one on board the bus was injured.
"All parents have been contacted," Davis posted on Facebook. "Feeling very fortunate as it could have been much worse."
A parent of one of the cheerleaders said other buses in the charter turned around to pick up the Bullitt Central cheerleaders and continued on to Florida.
The condition of the car's driver, who was reportedly driving in the wrong direction, was not immediately clear. However, students said the driver of the car that hit the bus was walking around after the crash.
Tracey Watson, the public information officer for the Georgia Department of Public Safety, said the Georgia State Patrol responded to a call received at 1:53 a.m., which reported a 2015 Kia Optima was traveling the wrong way on the interstate, heading north in the southbound lanes.
Watson told WAVE-3 that the female driver, Lisa Mills, 22, of Atlanta, sustained minor injuries and was transported to Grady Hospital by ambulance. Mills was charged with DUI, driving on the wrong side of roadway, reckless driving and failure of a driver to exercise due care.