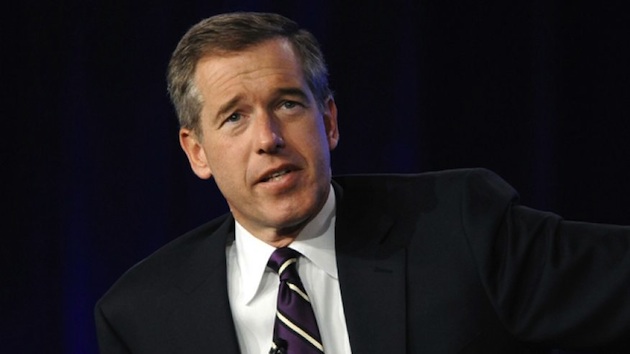 NBC Nightly News anchorman Brian Williams said Saturday that he is temporarily stepping down amid revelations he lied about being shot down in Iraq in 2003.
"In the midst of a career spent covering and consuming news, it has become painfully apparent to me that I am presently too much a part of the news, due to my actions," Williams said in a statement to NBC staff. "As managing editor of NBC Nightly News, I have decided to take myself off of my daily broadcast for the next several days."
"The admission raises serious questions about his credibility in a business that values that quality above all else," says Howard Kurtz of Media Buzz on FOX News.
The publication "Stars and Stripes," which covers the U.S. military, published a story earlier this week based on accounts of the servicemen actually involved in the incident. A number of U.S. servicemen said Williams was lying when he repeatedly said a helicopter in which he and his team were traveling during the invasion of Iraq was hit by rocket propelled grenades.
Williams apologized — sort of — on air Wednesday night, but calls for his resignation increased when revelations he lied about a Hurricane Katrina experienced surfaced, as well. Williams claimed that he saw a body or bodies in the Hurricane Katrina floodwaters that hit New Orleans while he was in the French quarter, except that particular area was spared of the flood levels he cited.
NBC News President Deborah Turness said in an internal memo Friday that the network has assigned the head of its own investigative unit to look into Williams' statements. The 55-year-old Williams said NBC-TV newsman Lester Holt will fill in during the evening broadcasts until he returns.
"Holt has kindly agreed to sit in for me to allow us to adequately deal with this issue," Williams said. "Upon my return, I will continue my career-long effort to be worthy of the trust of those who place their trust in us."