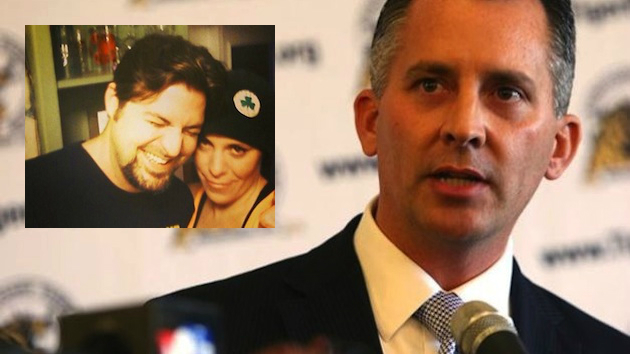 Seminole, FL – Rep. David Jolly, R-FL, has confirmed that a Florida man who was jailed in the United Arab Emirates for a Facebook post will arrive home Tuesday.
Ryan Pate, 30, a contractor for the Abu Dhabi-based company Global Aerospace Logistics, has departed the United Arab Emirates and will be arriving at Tampa International Airport on Tuesday. Cyber slander charges were dropped against Pate last week shortly after Rep. Jolly met with UAE Ambassador Al Otaiba to discuss the arrest and incarceration.
Rep. Jolly had worked for weeks to get the charges dismissed. Pate was arrested for "cyber slander against the UAE and his Employers" after he vented over a dispute with the company in a Facebook post that appeared on a mechanic group's social media page. The Facebook comment was posted while Pate was on U.S. soil.
The freshman Republican congressman has been informed by Pate's fiancée, Chief Petty Officer Jillian Cardoza, that the United Arab Emirates has dropped their charges of cyber slander against him.
"I want to thank those who have worked with us to defend Ryan Pate's constitutional rights, including our U.S. Ambassador to the U.A.E. I have always believed because Ryan's actions occurred on American soil, he was protected under the First Amendment of the U.S. Constitution," Rep. Jolly said. "I now look forward to Ryan being reunited with his family and friends back home in Florida."
Following the news last week that the charges were being dropped, Cardoza and Pate issued a joint statement.
"We want to thank Global Aerospace Logistics for working with Ryan and his attorney to clear him of all charges. Ryan's attorney, Nasser, has been nothing short of outstanding during this and we are grateful for him and his team. We also want to thank the government and people of the United Arab Emirates for their understanding and hearing Ryan's plea for forgiveness. Our immense gratitude goes out to Congressman David Jolly and his office for working tirelessly to ensure Ryan was cared for and never letting him feel forgotten," the statement read.
In a letter dated Feb. 23, 2015, Rep. Jolly urged Secretary of State John Kerry to intervene on Pate's behalf, and reached out to Emirate officials in a letter dated three days later.
"Congressman Jolly has been a rock for not only Ryan, but for his family and friends and we will never forget what he has done for us. Lastly, but certainly not least, we want to thank everyone, including the media, for being there for Ryan. We have found friends in many places and are grateful for every last one of them," the two added.
"Thank you again."