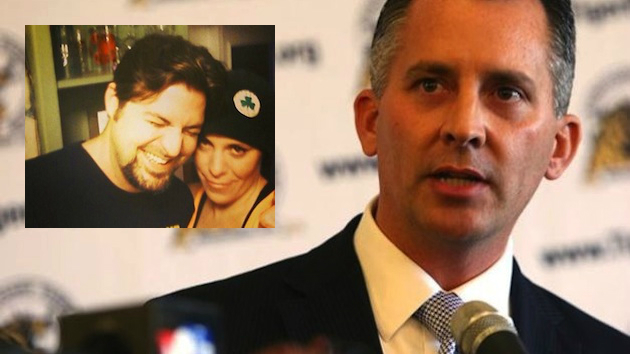 Rep. David Jolly, R-FL, said he is "optimistic" after meeting with UAE Ambassador Al Otaiba to discuss the arrest and incarceration of Florida resident Ryan Pate.
Pate, 30, a contractor for the Abu Dhabi-based company Global Aerospace Logistics, was arrested for "cyber slander against the UAE and his Employers" after he vented over a dispute with the company in a Facebook post that appeared on a mechanic group's social media page. The Facebook comment was posted while Pate was on U.S. soil.
"I've spoken with UAE Ambassador Al Otaiba and other U.S. officials in recent days and remain optimistic the situation with Ryan Pate can be resolved to allow for his swift return to Florida," Rep. Jolly said in a statement Wednesday. "However, there is still much work to be done. Ryan, his fiancé, and his family need our continued support and prayers."
Ryan, a 6′ 8″ tall black hawk mechanic, suffers from a severe back condition that was recently diagnosed while he was on leave in the United States. Physicians recommended that he stop performing the more physical aspects of his job in order to ensure he doesn't require surgery in the future. His employers were less than understanding, or "heartless" in the words of his fiancée, Chief Petty Officer Jillian Cardoza, which "upset Ryan deeply."
The company's response prompted Ryan to take to social media while he was still on U.S. soil. An employee from the company saw the post and reported him to administrative officials, who waited for him to return to the country before alerting the police. Ryan, who was arrested after arriving at the UAE intending to end his employment with the company, now faces over $40,000 in attorney fees, up to a $50,000 fine, and a prison sentence that may be up to 5 years.
His loved ones are raising money for competent representation via the crowd-funding site GoFundMe.com, which they have secured, though at an hourly rate. His trial is currently set for March 17, 2015. Without continued representation by a competent attorney, Ryan will certainly face a prison sentence and a heavy fine. They are hoping to raise $45,000 to cover his attorney fees.
Rep. Jolly has been fighting to free Pate since Ms. Cardoza first alerted him to the situation, with the hope to avoid the family's fears coming to fruition.
In a letter dated Feb. 23, 2015, Jolly urged Secretary of State John Kerry to intervene on Pate's behalf, and reached out to Emirate officials in a letter dated three days later.
"This is to express my strong concern over the arrest of Ryan Pate in the United Arab Emirates (UAE) on or around February 16 and to ask you to provide immediate intervention from the State Department on his behalf," Rep. Jolly wrote to Kerry.
PPD twice reached out to the State Department on this matter, but received no response.