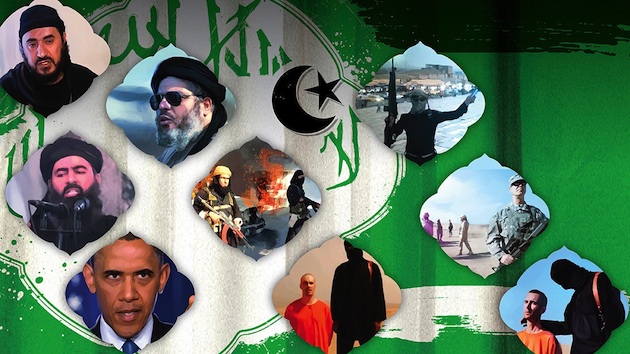 An online message from a self-described American-born jihadist said ISIS has 71 members of "trained soldiers" in 15 states awaiting orders to attack targets. A "message to the crusaders," which was posted on a file sharing site by alleged ISIS terrorist Abu Ibrahim Al Ameriki, specifically named 5 target states and reiterated the group's responsibility for the Sunday attack in Texas.
ISIS officially claimed responsibility for the Texas attack on a Muhammed art exhibit through their Al Bayan radio station Tuesday, calling the men "two soldiers of the caliphate." Elton Simpson and Nadir Soofi, two Phoenix roommates, drove 1,100 miles from their apartment to carry out the failed attack. Simpson, 31, was an American Muslim convert who appears to have become radicalized over the last decade and Soofi, 34, a Pakistani-American, grew up in a Muslim family in Texas but studied Islamic theology in Islamabad.
In the latest message — viewable below– which is titled "A New Era," California, Virginia, Maryland, Illinois and Michigan, all were named specifically. FBI director James Comey recently confirmed that the Bureau has open investigations into ISIS-related activity in 49 states.
"We are focused keenly on who would be looking to travel to join this band of murderers who will have come back from Iraq and Syria and to the United States," Comey said in a speech to law enforcement officers in Mississippi. "We have opened cases all over the place focused on this threat, so it is not … a Washington thing – it is something we focus on throughout the FBI."
And here's the full message: