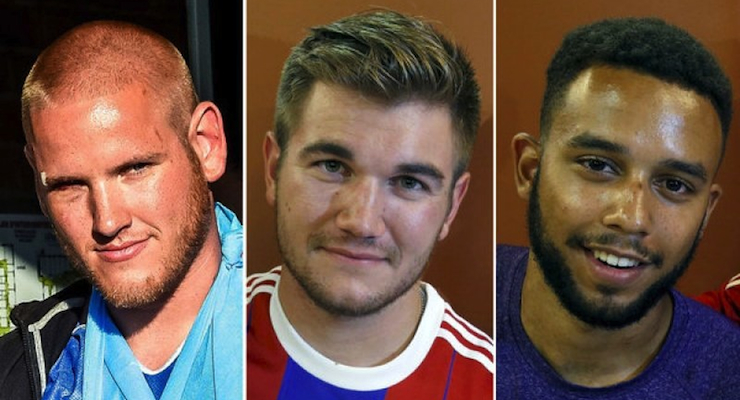 The Sacramento Police Department released a statement shortly after a press conference Thursday following the stabbing of Spencer Stone, one of three American heroes who thwarted a terror attack on a train in France. Despite what has been reported, police say alcohol and not terrorism was behind the altercation that led to Stone being stabbed "multiple times in his upper body" Thursday.
"It is believed that Stone was out with a group of friends when a physical altercation led to him being stabbed multiple times in his upper body. Immediately after the assault the assailants fled the scene. Felony Assault Detectives were called to the scene to conduct an investigation," they said in a statement. "We firmly believe that this is not a terrorism related event and that it is in no way related to the incident that occurred in France.  The assault does not appear to be a random act and is believed to be a nightlife related incident."
The police said they are looking for two Asian men who fled the scene in what looks to be a gray or black Toyota Camry made between 2009-2012. However, some outlets took this to be "code" for Muslim men, which there is absolutely no evidence to support at this time. Again, let us be crystal clear, we have scene the surveillance tape, which is very graphic and it shows what appears to be a drunken brawl, not an act of Muslim retribution.
Mr. Stone appears to hold his own against multiple attackers during what he probably thought was just a fist fight. While the video does not show the stabbing, as a witness put it, "it looks like someone lunges and everyone disperses from there and there is this discoloration on his shirt and he just walks out of the camera."
Meanwhile, the family via the hospital released a statement thanking supporters for their thoughts and prayers, but asked the media to respect their privacy at this trying time.
"The family of Airman Spencer Stone appreciates the outpouring of love and support," the statement from the UC Davis Health System read. "Airman Stone is in serious condition. His family requests that the media respect his right to privacy at this time."