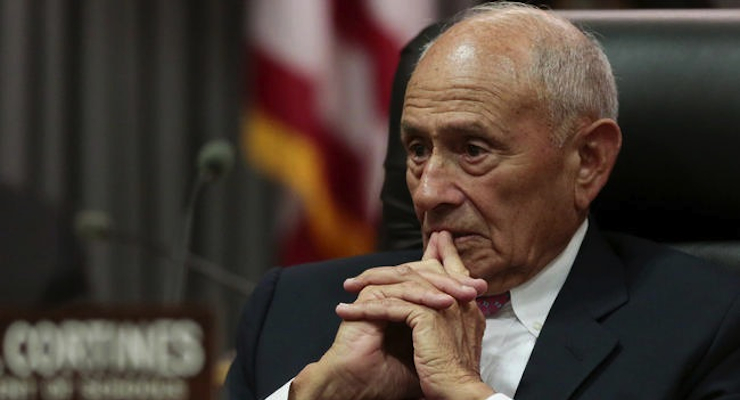 Los Angeles officials defended the decision by LAUSD Superintendent Ramon Cortines to close the entire district on Tuesday after receiving what he said was a "credible terror threat" electronically.
"The decision to close the school district was not one that was mine to make," Los Angeles Mayor Eric Garcetti said. "But the decision to close the schools is mine to support."
Los Angeles Police Department Charlie Beck also said it would be "irresponsible" for others who aren't responsible for the decision to criticize Cortines. However, PPD has learned the LAPD deemed the threat "not credible," though Cortines and the school board did not wait to hear back from LAPD before making the call. A school board member received a threat that described a bomb in a backpack and other packages in the schools, a government official confirms to PPD.
Sources at the Federal Bureau of Investigation tell PPD that they agreed with Los Angeles Police Department's assessment and called the decision to close the schools "regrettable," one that will set a "dangerous precedent." According to the source, the threat was an email from Frankfurt, Germany, claiming to be from an Islamic jihadist. But it "demonstrated the sender had zero knowledge of Islam or what drives an Islamic jihadist," and came from an email address that made a pornographic reference to a specific body part.
Further, New York City schools were also among several districts around the country to receive an email terror threat, but police have determined it not to be credible and are investigating it as a hoax, city officials said. NYPD Commissioner Bill Bratton, the former commissioner of the LAPD, said the email received in New York was similar if not the exact same threat sent to Los Angeles. Bratton called the decision a "significant overreaction."
"We do have an investigation underway," Bratton said. "But is an investigation into a hoax."
The development and move comes less than two weeks after a terror attack in San Bernardino, some 50 miles to the east, left 14 dead and 21 wounded. PPD is told that the recent attack weighed heavily on the decision made by Cortines, which greatly concerned law enforcement officials in the LAPD, NYPD and the FBI.
"The language in the email would lead us to believe that this is not a jihadist initiative," Bratton said. " … That would be incredible to think that any jihadist would not spell Allah with a capital 'A.'"