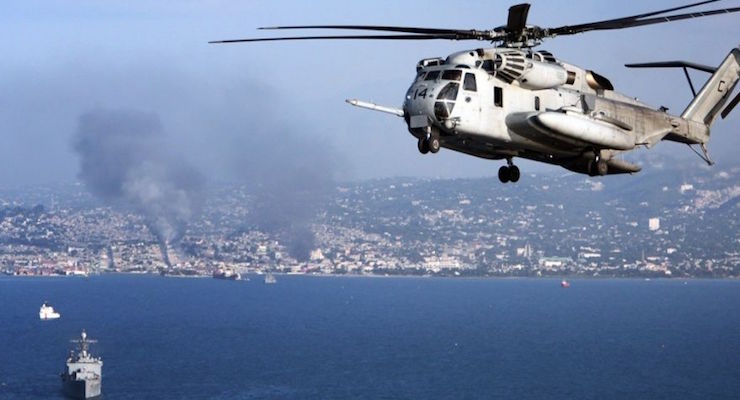 A Total of 12 People were on Board During Collision Off Hawaiian Island
The U.S. Coast Guard searching for two Marine helicopters that collided early Friday with 12 people on board near the Hawaiian island of Oahu found an empty debris field.
Coast Guard District 14 told CBS News that its personnel arrived on scene to find an empty life raft and fire on the water. The CH-53E "Super Stallion" helicopters were from the 1st Marine Aircraft Wing from Marine Corps Base Hawaii. Each carried six people, Coast Guard Chief Petty Officer Sara Mooers told The Associated Press.
Mooers said the debris field was 2 1/2 miles off the coast, near the town of Haleiwa.
The aircraft were taking part in a nighttime training mission, according to NBC News. It's unclear what caused the crash.
A Navy helicopter crew and local firefighters were assisting in the search, ABC News reports.