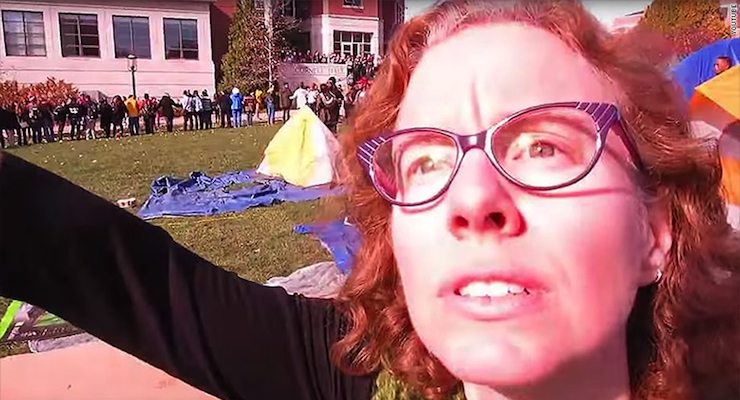 Melissa Click, an assistant professor of communications at University of Missouri, has been fired following an investigation into her conduct during protests. The announcement on Thursday afternoon came during a teleconference with the president of the University of Missouri System, chancellor of the University of Missouri–Columbia, and chairman of the Board of Curators.
The Board of Curators voted Wednesday night in executive session to terminate Click after finishing an investigation that included a review of documents, video footage, interviews with some 20 witnesses and two interviews with Click, herself.
Click made national headlines after she was caught on tape attempting to bully a student journalist and videographer during student protests in November at Mizzou.
"Hey who wants to help me get this reporter out of here? I need some muscle over here!" Click can be heard shouting on the video.
Students were filming after the university system's president and the Columbia campus' chancellor resigned amid protests over what some saw as indifference to racial issues.
[brid video="19897″ player="2077″ title="Missouri Professor Among Those Harassing Accosting Student Journalists at Mizzou Protest"]