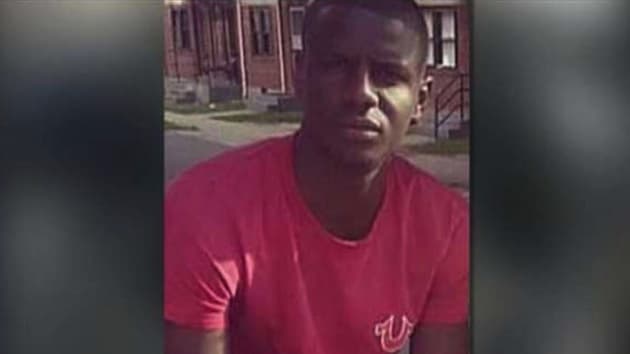 Baltimore Circuit Judge Barry Williams on Monday found Police Officer Edward Nero not guilty on all charges in connection with the death of Freddie Gray. The verdict comes months after another officer's trial ended in a hung jury.
Officer Nero, 30, faced charges of second-degree assault, misconduct in office and reckless endangerment charges. Prosecutors, including the controversial Marilyn Mosby, argued Officer Nero unlawfully arrested Mr. Gray without probable cause and was negligent when he didn't buckle the prisoner into a seat belt, a recently adopted policy that had not yet been implemented by the department in practice.
"Officer Edward Nero, his wife and family are elated that this nightmare is finally over," Marc Zayon, the defense attorney said in a statement.
Judge Williams, who offered an expanded and lengthy ruling from the bench, said Officer Nero did not act "corruptly" or with an intent to commit a crime. He also said Nero's partner, Officer Garrett Miller, detained and arrested Gray himself.
When the verdict was read, Officer Nero, who likely still will never be able to return to his job, put his head down as his attorney placed a comforting hand on his back. After the not guilty verdict was read, Officer Nero stood up and hugged his attorney, wiping away a tear.
Meanwhile, riot-trained officers from in and outside the city of Baltimore have arrived in preparation for civil unrest and rioting. In month, protestors from Black Lives Matter, leftist and anarchist groups turned increasingly violent and rioted, costing millions of dollars in damages. Many businesses in the already economically depressed community have yet to rebound. A group of angry "protesters" began to surround Mr. Nero's brother as he left the courthouse under the protection of armed security officers, shouting "no justice, no peace."
Now, the very same officials who either wanted to give the protestors "space to destroy" or further fan the flames are attempting to clam the situation.
"This is our American system of justice and police officers must be afforded the same justice system as every other citizen in this city, state, and country… In the case of any disturbance in the city, we are prepared to respond. We will protect our neighborhoods, our businesses, and the people of our city," Mayor Stephanie Rawlings-Blake said.
"As the eyes of the nation are upon us, I have no doubt we will all exhibit behaviors that represent the very best of Baltimore," Police Commissioner Kevin Davis said.
BACKGROUND
On the morning of April 12, 2015, Officers Nero, Miller and Lieutenant Brian Rice were patrolling a high-crime area in the Western District, the very known drug corner Mrs. Mosby's office had requested increased active policing. Lt. Rice made eye contact with Mr. Gray and he quickly ran away. Lt. Rice called for backup, and Officers Nero and Miller responded to that call. According to testimony, Officer Miller, who'd jumped off his bicycle, caught up with Mr. Gray and placed him in handcuffs.
Prosecutors said the officers weren't justified in arresting Mr. Gray without patting him down and, in failing to do so, the officers violated police procedure for routine stops. Without probable cause, prosecutors argued Mr. Gray never should have been taken into custody. He died at some point in police custody, with prosecutors publicly insinuating they gave him a "rough ride" while arguing in court he should have buckled him in.
But the defense argued that the Baltimore Police Department's new order requiring that individuals in police custody be strapped in was more a suggestion than a policy because officers were expected to act with discretion based on the circumstances of each situation.