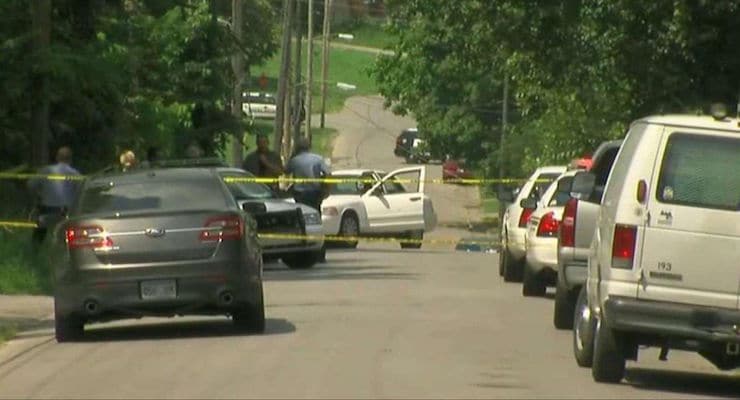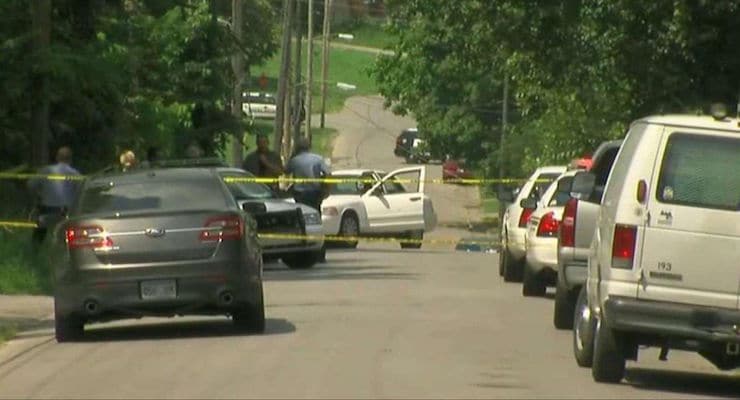 Kansas City Police Officer Robert Melton died after being shot while responding to reported drive-by shooting, Chief Terry Ziegler confirmed. Officer Melton was in critical condition after being shot Tuesday afternoon and Chief Ziegler city's police chief called for prayers on social media.
Chief Zeigler tweeted news of the shooting just after 2 p.m. local time and the police department later confirmed the officer had died from his injuries. According to the statement from police, officers were originally called to the scene at around 1:35 p.m. after a 911 caller reported that at least three people were shooting at him from a vehicle. The suspects fled when officers arrived, and one of them was arrested at the scene.
Officer Robert Melton was shot approximately 20 minutes after the initial call, while trying to make contact with a second suspect. The Kansas City Star reported that police swarmed the area where the shooting took place, some of them holding rifles. Several officers took cover behind cars.
The injured officer's car was in the middle of the street, police spokesman Cameron Morgan said.
"There's glass and blood all around it," Morgan said.
The paper also reported that police were gathering at the hospital where the officer had been taken. The report described one female officer walking to her car in tears. Tuesday marked the second time this year that a Kansas City, Kan., police officer had been shot in the line of duty. Detective Brad Lancaster, 39, was shot and killed near Kansas Speedway during a violent crime spree on May 9.
"Condolences don't seem enough anymore. Our friends and neighbors across the state line, the Kansas City Kansas Police Department – KCKPD, lost another officer in the line of duty today – their second this year," a police statement said. "Another protector's family is grieving. Another police department is hurting. We all are. We stand ready to assist our neighbors in any way possible."