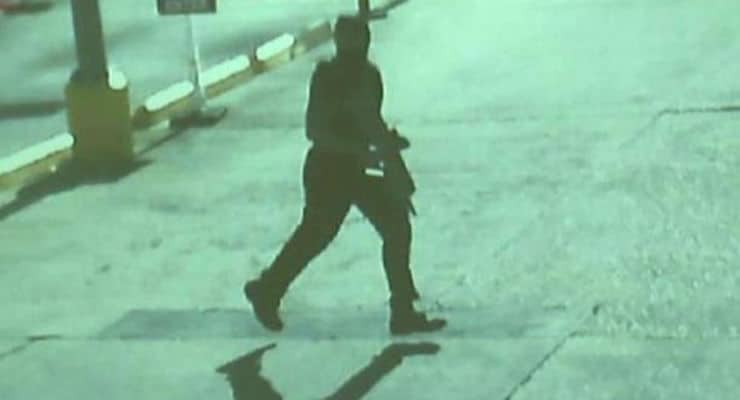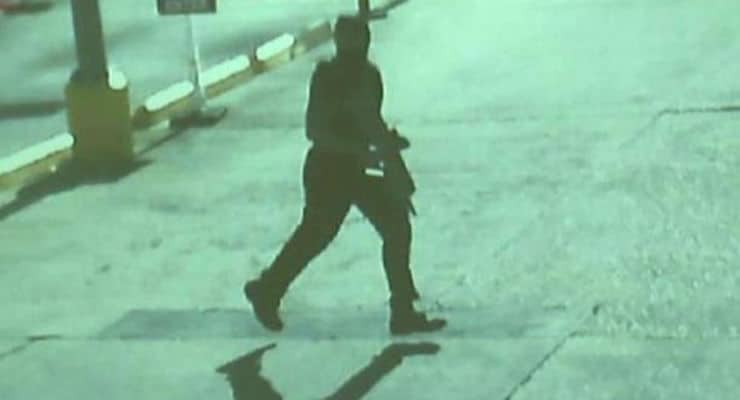 Gavin Long, the man who "targeted and assassinated" three police officers in Baton Rouge, Louisiana planned out the details of his horrific crime. On Monday, officials released surveillance photos and said he brought three guns and scoped out areas where he could specifically attack police.
The images released showed the 29-year-old outside the gas station and car wash where he shot dead three officers and wounded three others on Sunday. He was eventually killed 100 yards away, State Police Superintendent Col. Mike Edmonson told reporters in a news conference.
While he said the shooter used a rifle to kill the officers, investigators also recovered a handgun and a second rifle. He said they were working with the Bureau of Alcohol, Tobacco, Firearms and Explosives (ATF) to determine how he obtained the weapons, and were digging into his social media activity.
Long, who was from Kansas City, Missouri, had been in Baton Rouge for six days before committing the crime. Officials said there were no other shooters at the scene, but they were still unsure whether Long had any kind of help.
"This investigation will leave no stone unturned," Louisiana Gov. John Bel Edwards said. "This was a diabolical attack on the very fabric of society."
Edmonson outlined a timeline of the shootings using an aerial photo and said one of the officers Long shot was sitting in his car.
Baton Rouge Police Chief Carl Dabadie, Jr. defended law enforcement amid increased criticism of so-called "militarized tactics" in response to violent protests in cities such as Ferguson, Missouri. The police chief said, "we are up against a force that hasn't played by the rules."
Of the officers who survived the shooting, one was released from the hospital Monday. Two others remained hospitalized, one still in critical condition.
Documents show that Long sought to change his name last year to Cosmo Setepenra. In a video reportedly posted to an online account belonging to Long on July 10, a post said he's speaking from Dallas after five police officers were fatally shot there during a Black Lives Matter protest. The man in the post also addresses the protests in Baton Rouge and criticized what he perceived as oppression.
"You've got to fight back. That's the only way a bully knows to quit."
In yet another video posted prior, the man says that if anything ever happens to him he didn't want to be linked to any groups. However, he mentioned once belonging to Nation of Islam. In documents seeking the name change, Long also referred to himself as a member of a black separatist group known as the Washitaw Nation.
Long, as was the case in the last police ambush shooting in Dallas, served in the U.S. armed forces. He was active in the Marines from 2005 to 2010, reaching the rank of sergeant. He deployed to Iraq from June 2008 to January 2009, according to military records.
While in the military, Long was awarded several medals, including one for good conduct, and received an honorable discharge. His occupational expertise was listed as "data network specialist."