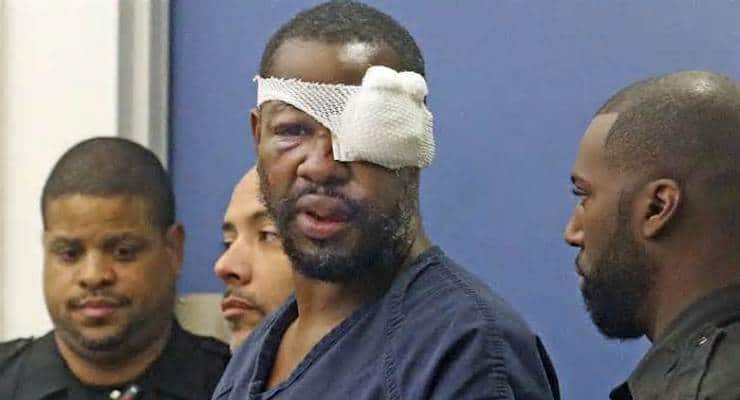 ORLANDO, Fla. (PPD) — A Florida judge on Thursday ruled accused cop-killer Markeith Loyd competent to represent himself, though strongly encouraged him to consider acquiring representation.
Loyd, 41, was accused of murdering his pregnant girlfriend Sade Dixon in December and a warrant had been issued for his arrest before he shot Orlando police Master Sgt. Debra Clayton. He appeared to be calm on Thursday after three previous appearances in which he lashed out at the judge with profanity-laced comments.
"I and the other individuals in this courtroom; I intend to treat you with respect and dignity because you're owed that as a human being. I don't intend to be disrespectful to you Mr. Loyd. I'm not going to curse at you and I'm going to ask you not to curse at me, or others," Chief Judge Frederick J. Lauten said. "I need some cooperation from you."
Judge Lauten warned Loyd during Thursday's proceedings that if he did curse, he could be denied the right to represent himself. Loyd brought up his eye several times, one of several injuries he claims to have suffered at the hands of an excessively brutal Orlando Police Department. OPD says he resisted arrest on Jan. 17.
Loyd answered several of the judge's questions, including one about education. He said he completed 10th grade and obtained his GED and told Judge Lauten that he has been taking codeine for his eye injury.
The judge ruled that Loyd can waive his right to an attorney, but suggested that he speak with his family about obtaining representation.
As Loyd exited the courtroom, he acknowledged his family, saying "I'm going to call you."
Loyd was arrested after a nine-day manhunt and authorities announced they increased the reward for his capture to $125,000. The U.S. Marshals Service added him to its top 15 most-wanted fugitives and along with the FBI, Homeland Security and the Florida Department of Law Enforcement assisted local agencies to find Loyd.
On the morning of the murder, a shopper had tipped off Master Sgt. Clayton — who was putting bags in the trunk of her vehicle — that Loyd was in the Walmart waiting to check out. As the officer walked towards the store, the suspect barged out and fired at least 12 shots.
He has a long wrap sheet, meaning an extensive criminal history. On Nov. 30, he wrote on his Facebook page, "Goals!!!! To be on Americas most wanted."
On Dec. 13, Loyd had gone to his girlfriend's home on Long Peak Drive and began banging on the door. When Dixon answered, he shot her and her 26-year-old brother, Ronald Steward. He was critically wounded and five other people were home at the time of the shooting, including Dixon's 5- and 7-year-old children.